Project Inspire
Our goal this year was to make over Fischer Middle School, in economically challenged East San Jose. To help, we invited 1,500 friends, family...
Read More
Project Inspire
There's no shortage of success in Silicon Valley. The problem: many of the region's schools lack the resources to help students achieve the same...
Read More
Global Citizenship
Our employee-led philanthropic arm is awarding $400,000 in grants to two teams of researchers who are using innovative computing methods to turn old ideas...
Read More
Corporate
It's time for big data to get into the fight against cancer. We're working with the National Cancer Institute's (NCI) Clinical Proteomic Tumor Analysis...
Read More
Project Inspire
Youth softball and baseball teams across the Bay Area kicked-off their 2014 seasons last weekend with ceremonial Opening Day activities. For the East Valley...
Read More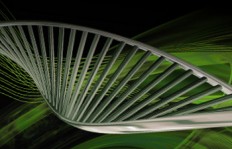 Corporate
Lung cancer. Colon cancer. Breast cancer. More than 40 years into the "War on Cancer," the deadliest forms of the disease are still killing...
Read More
It started with a donation to the Foundation of Hospital Art. It ended with five brightly painted murals presented to a Silicon Valley medical...
Read More
Whether volunteering in company-sponsored events like Project Inspire and back-to-school activities, or through their personal efforts, NVIDIA employees are passionate about giving back to...
Read More
NVIDIA employees are passionate about education. It's the top priority each year when the NVIDIA Foundation, our employee-led corporate foundation, asks how it should...
Read More
[Updated 8/24/12: Corrected volunteer hours.] Modeling DNA with pipe cleaners and beads. Learning about Newton's laws of motion using plastic bottles and straws. Creating...
Read More