Project Inspire
Does the prospect of spending hours engaged in small talk with colleagues make you shudder? Do you suffer PTSD from the last time you...
Read More
Project Inspire
Mural-covered walls. Outdoor learning spaces. Community gardens. Sounds like a welcoming college campus, but you'll find these scenes at a group of schools in...
Read More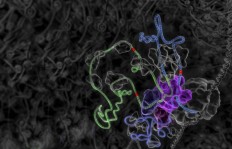 Corporate
Genetic interpretation. Giant datasets. Deep learning. This is cancer research, beyond the microscope. A team at the University of Toronto, led by Dr. Brendan...
Read More
Corporate
John Neylon thought he'd be an astronaut. But instead of probing space, he now explores new frontiers in cancer treatments, using adaptive radiation therapy....
Read More
Corporate
Four nonprofits providing cancer care and support services in West Africa, India and the U.S. have won $50,000 grants from our employee-led corporate foundation,...
Read More
Corporate
We know a thing or two about building PC gaming rigs tricked out with the latest tech to play the best games. When Make-A-Wish...
Read More
The race is on to understand how cell mutation causes cancer, which kills hundreds of thousands worldwide each year and is the second leading...
Read More
Project Inspire
Our goal this year was to make over Fischer Middle School, in economically challenged East San Jose. To help, we invited 1,500 friends, family...
Read More
Project Inspire
There's no shortage of success in Silicon Valley. The problem: many of the region's schools lack the resources to help students achieve the same...
Read More
Corporate Responsibility
Our employee-led philanthropic arm is awarding $400,000 in grants to two teams of researchers who are using innovative computing methods to turn old ideas...
Read More