Cloud
Every business has its challenges. For the urban consultancy and architectural engineering firm Inbo Architecten, geography was one of them. Its specialists work in...
Read More
Cloud
Fresh from winning a "Best of" award at August's VMworld show in San Francisco, NVIDIA GRID technology is headed to VMworld Europe, in Barcelona,...
Read More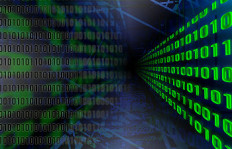 Enterprise
NVIDIA and IBM are working to tackle some of the most vexing challenges of data center computing. Last Friday, IBM announced that it's developing...
Read More
Enterprise
Readers fell in love with the twists in Gillian Flynn's best-selling novel Gone Girl. David Fincher's film version, opening this weekend, could be just...
Read More
Cloud
With more than 85 employees spread across five offices in the the U.S.'s upper Midwest, architectural firm BLDD knows about the importance—and challenges—of effective...
Read More
Supercomputing
The list of finalists for the 2014 HPCwire Readers' Choice Awards is out. And projects making use of accelerated computing are all over this...
Read More
Cloud
Bridges. Freeways. Ports. Airport terminals. You know, the big stuff. STV is a global design firm that helps put together the big stuff that...
Read More
Cloud
With our partners VMware and Google, we revealed this week a breakthrough in bringing full graphics to the virtual desktop, at VMworld 2014. Now,...
Read More
Cloud
We attended our second VMworld this week. Once again, we came back with a first. Our GRID vGPU technology won a Best of VMworld...
Read More
Cloud
Just a few weeks after sharing our plans to transform Chromebooks from the inside out with the Tegra K1-powered Acer Chromebook 13, we told...
Read More