Cloud
Sometimes called the last stop for young people before joining the "real world," universities face unique challenges. Consider their IT departments. They need to...
Read More
Supercomputing
Last week, when I landed in New Orleans heading to the SC14 Supercomputing conference, my phone's Google Now application told me about the local...
Read More
Cloud
Beijing. Sydney. Singapore. Seoul. All world-class cities of culture, commerce and cuisine. For the next two weeks, they'll also be host to world-class graphics...
Read More
Cloud
This week at VMworld Europe in Barcelona, we announced that Airbus, the European plane-manufacturing giant; CH2M HILL, a global construction and engineering firm; and...
Read More
Cloud
Every business has its challenges. For the urban consultancy and architectural engineering firm Inbo Architecten, geography was one of them. Its specialists work in...
Read More
Cloud
Fresh from winning a "Best of" award at August's VMworld show in San Francisco, NVIDIA GRID technology is headed to VMworld Europe, in Barcelona,...
Read More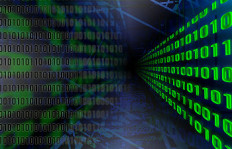 Enterprise
NVIDIA and IBM are working to tackle some of the most vexing challenges of data center computing. Last Friday, IBM announced that it's developing...
Read More
Enterprise
Readers fell in love with the twists in Gillian Flynn's best-selling novel Gone Girl. David Fincher's film version, opening this weekend, could be just...
Read More
Cloud
With more than 85 employees spread across five offices in the the U.S.'s upper Midwest, architectural firm BLDD knows about the importance—and challenges—of effective...
Read More
Supercomputing
The list of finalists for the 2014 HPCwire Readers' Choice Awards is out. And projects making use of accelerated computing are all over this...
Read More