Cloud
Soon, you won't have to go to the office. It will come to you. The workplace is no longer a desk with a PC...
Read More
Explainer
Citrix just released XenServer 6.5, their first 64-bit hypervisor – software that lets one machine create and run many "virtual" machines. So, what makes...
Read More
Auto
There's no room for error in the fast lane. For automakers—with tens of thousands of employees, multinational production facilities and vehicles crafted for an...
Read More
Enterprise
The buildings where we live and work. The products we buy. The movies we watch. Countless things touching our daily lives are created with...
Read More
Supercomputing
Last week, when I landed in New Orleans heading to the SC14 Supercomputing conference, my phone's Google Now application told me about the local...
Read More
Cloud
Beijing. Sydney. Singapore. Seoul. All world-class cities of culture, commerce and cuisine. For the next two weeks, they'll also be host to world-class graphics...
Read More
Cloud
This week at VMworld Europe in Barcelona, we announced that Airbus, the European plane-manufacturing giant; CH2M HILL, a global construction and engineering firm; and...
Read More
Cloud
Every business has its challenges. For the urban consultancy and architectural engineering firm Inbo Architecten, geography was one of them. Its specialists work in...
Read More
Cloud
Fresh from winning a "Best of" award at August's VMworld show in San Francisco, NVIDIA GRID technology is headed to VMworld Europe, in Barcelona,...
Read More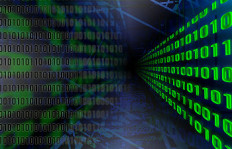 Enterprise
NVIDIA and IBM are working to tackle some of the most vexing challenges of data center computing. Last Friday, IBM announced that it's developing...
Read More