Enterprise
We're showing how our latest Quadro professional GPU lineup powers new visual computing workflows at this week's SIGGRAPH computer graphics conference. Design professionals and...
Read More
Enterprise
Chances are if you're living in it, driving in it, sitting on it or working with it, it was designed using an Autodesk product....
Read More
Cloud
Engineers designing oil rigs or large-scale power plants often work from far-flung places for long stretches. That makes having the ability to design and...
Read More
Cloud
Adobe Illustrator CC is an amazing tool. It can be used to create beautiful vector art for print, web and even video productions.  But...
Read More
Cloud
NVIDIA is giving power — loads of GPU computing power — to the cloud with NVIDIA GRID technology. High performance computing and virtual desktop infrastructure,...
Read More
Cloud
Test drive our cloud-delivered graphics acceleration for enterprise applications. It only takes a few minutes to register and get access the secure NVIDIA Test...
Read More
Cloud
Want a glimpse at the future of product design? Look no further than this video showcase of our demos at last week's Excite 2014...
Read More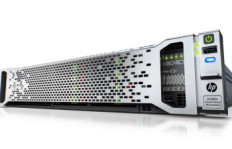 Cloud
All the GRID vGPU news you'll hear at this year's Citrix Synergy...
Read More
Cloud
Last week, while on a road trip to southern California with my family, I had one of those moments that parents treasure. I impressed...
Read More
Enterprise
We're always looking for new ways to make parallel programming easier and more accessible. In addition to enhancing the CUDA Toolkit with new performance...
Read More