Cloud
Beijing. Sydney. Singapore. Seoul. All world-class cities of culture, commerce and cuisine. For the next two weeks, they'll also be host to world-class graphics...
Read More
Cloud
With more than 85 employees spread across five offices in the the U.S.'s upper Midwest, architectural firm BLDD knows about the importance—and challenges—of effective...
Read More
Supercomputing
The list of finalists for the 2014 HPCwire Readers' Choice Awards is out. And projects making use of accelerated computing are all over this...
Read More
Cloud
Adobe Illustrator CC is an amazing tool. It can be used to create beautiful vector art for print, web and even video productions.  But...
Read More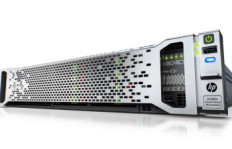 Cloud
All the GRID vGPU news you'll hear at this year's Citrix Synergy...
Read More
Cloud
Last week, while on a road trip to southern California with my family, I had one of those moments that parents treasure. I impressed...
Read More
Enterprise
We're always looking for new ways to make parallel programming easier and more accessible. In addition to enhancing the CUDA Toolkit with new performance...
Read More
Corporate
We're not going to tell you how to save the world. We are, however, going to recommend you use GPUs to do it. We're...
Read More
Enterprise
It's official. You can't get around on planet Earth without the help of GPUs. Not only are sleek sports cars, fast trains, and hypersonic...
Read More
Corporate
Nemo. Monsters Inc. The Incredibles. When we watch Pixar's entrancing movies, characters and plots seem to fly across the screen at the speed of a small...
Read More