Supercomputing
Developing exascale computing capabilities is the key to next-generation scientific research, national security and ensuring economic competitiveness. That's why I'm thrilled that NVIDIA has...
Read More
Explainer
The numbers are big and so is the news. The U.S. Department of Energy today unveiled plans to build two GPU-powered supercomputers. Each will...
Read More
Gaming
We're announcing today new capabilities and new content for our SHIELD tablet, coming with a major software update. Android 5.0 Lollipop; a new bundle that includes...
Read More
Gaming
Streaming movies. Streaming music. Instant popcorn. Gaming gratification should always be a moment away, too. That's why we're introducing our NVIDIA GRID on-demand gaming...
Read More
Enterprise
When did you last look up at the night sky and really look at the stars? Astronomers at the U.K.'s Durham University are exploring...
Read More
Supercomputing
Feeds. Speeds. Code. That's not what supercomputing is about. At least, it's not all that it's about. It's also about detecting breast cancer, modeling...
Read More
Mobile
Google made history again this week, bringing 64-bit capabilities to Android for the first time with its Nexus 9 tablet. Powered by our 192-core Tegra...
Read More
Enterprise
Announced just a few weeks ago, our next-gen Quadro GPUs are now available in the latest professional workstations from Dell, Fujitsu, HP and Lenovo,...
Read More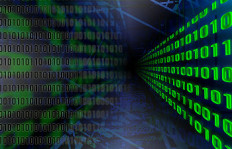 Enterprise
NVIDIA and IBM are working to tackle some of the most vexing challenges of data center computing. Last Friday, IBM announced that it's developing...
Read More
Gaming
Banner ads. Television spots. Press releases. They're great tools, if you want to sell soda. But that's not how we wanted to really connect...
Read More