Mobile
Google made history again this week, bringing 64-bit capabilities to Android for the first time with its Nexus 9 tablet. Powered by our 192-core Tegra...
Read More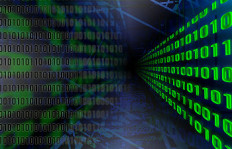 Enterprise
NVIDIA and IBM are working to tackle some of the most vexing challenges of data center computing. Last Friday, IBM announced that it's developing...
Read More
Gaming
Banner ads. Television spots. Press releases. They're great tools, if you want to sell soda. But that's not how we wanted to really connect...
Read More
Gaming
It's time to ditch the cynicism and pick up a headset. Virtual reality is becoming real. And our new Maxwell GPU architecture is poised...
Read More
Auto
With the launch last week of Maxwell, our 10th generation GPU architecture, you may still think of NVIDIA as just a video game graphics...
Read More
Gaming
Thirty years after the publication of Neuromancer, virtual technology is breaking into the mainstream. And our latest GPUs – built on our new Maxwell...
Read More
Gaming
No, the Apollo 11 moon landing wasn't a hoax. And we can prove...
Read More
Corporate
This is an important day for NVIDIA. For the first time since starting this company 21 years ago, we have initiated a patent lawsuit....
Read More
Gaming
Valve and NVIDIA have just made game streaming better than ever. Last week, Valve officially released support for hardware encoding on NVIDIA GeForce GPUs...
Read More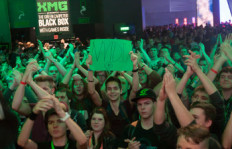 Gaming
Many wore NVIDIA t-shirts. Some wore the NVIDIA claw shaved into their hair. And one fan decided it was the perfect place to propose...
Read More