Corporate
Movie-makers have been driving a shift away from film for years. Despite the romance, film is messy stuff: hard to edit, difficult to store,...
Read More
Software
CUDA, the parallel programming model that unlocks the power of GPU acceleration, is growing fast. There are 275 CUDA-based applications tuned to run on...
Read More
Gaming
When we launched GTX TITAN almost a year ago, it kickstarted the personal supercomputing revolution. Based on the same Kepler technology that powered Oak...
Read More
Pranks
Every company has a CEO. Every department has its vice presidents. Every realm has its powers and principalities. But only one company has a...
Read More
Workstation
We're heading to sunny San Diego next week for SolidWorks World to showcase how Quadro and GRID accelerate productivity and flexibility for SolidWorks users....
Read More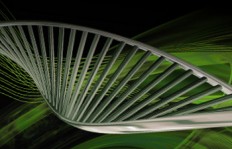 Corporate
Lung cancer. Colon cancer. Breast cancer. More than 40 years into the "War on Cancer," the deadliest forms of the disease are still killing...
Read More
Supercomputing
It's one of the most glorious events in all of astrophysics. Streams of particles — so long they can only be measured in light years...
Read More
Supercomputing
For the sixth consecutive time, a system powered by GPUs captured the top-spot overall in the Supercomputing conference's Student Cluster competition. With longhorn hand-signs...
Read More
Cloud
It's no secret that, in the software space, faster systems make for happier, more productive workers. But that gets increasingly challenging as apps get...
Read More
Inner Geek
When CUDA specialist Eri Rubin prefaced his talk at NVIDIA's recent Tel Aviv GPU event by apologizing for a tendency to dive deep, he...
Read More