Cloud
Behind the walls of data centers around the world, a migration's taking place. Virtual delivery of 3D graphics is moving from the CPU to...
Read More
Auto
There's no room for error in the fast lane. For automakers—with tens of thousands of employees, multinational production facilities and vehicles crafted for an...
Read More
Enterprise
Chances are if you're living in it, driving in it, sitting on it or working with it, it was designed using an Autodesk product....
Read More
Cloud
Engineers designing oil rigs or large-scale power plants often work from far-flung places for long stretches. That makes having the ability to design and...
Read More
Cloud
Adobe Illustrator CC is an amazing tool. It can be used to create beautiful vector art for print, web and even video productions.  But...
Read More
Cloud
NVIDIA is giving power — loads of GPU computing power — to the cloud with NVIDIA GRID technology. High performance computing and virtual desktop infrastructure,...
Read More
Cloud
Test drive our cloud-delivered graphics acceleration for enterprise applications. It only takes a few minutes to register and get access the secure NVIDIA Test...
Read More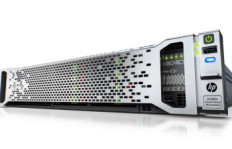 Cloud
All the GRID vGPU news you'll hear at this year's Citrix Synergy...
Read More
Cloud
GPU sharing hit the big time this week with the worldwide availability of our NVIDIA GRID vGPU technology on Citrix XenDesktop 7.1 and Citrix...
Read More
Enterprise
Go outside, grab a handful of dirt. That may be just about the only thing you touch today that wasn't designed by Autodesk's computer-aided...
Read More