It's not yet official, but informal odds-makers, kibbutzers and gadflies here at the Supercomputing 2013 show in Denver are betting on a Japanese system affectionately known as "KFC" to top the latest list of the world's greenest supercomputers.
The Green500 list, which has been published since 2005, has becoming increasingly important as efficiency and concerns around climate change have moved to the center of conversations around high performance computing – as well as the simple economics of paying the power bill for supercomputers. The list's latest version will be unveiled here in Denver in the coming days.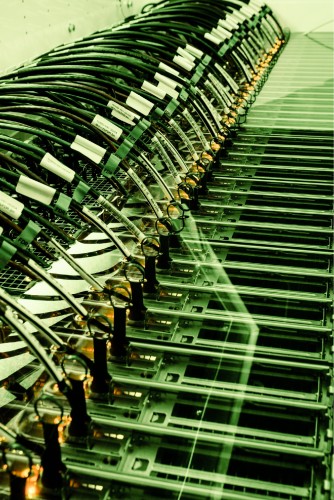 Expected at its top is the next iteration of the Tokyo Institute of Technology's Tsubame system, which is based on NVIDIA Kepler K20X GPUs and uses an unusual cooling system that features servers immersed in a a special oil-based liquid bath.
Speaking at the GPU Technology Theater at NVIDIA's booth on the show floor, Satoshi Matsuoka, a professor at Tokyo Tech, described the system as delivering more than 4.5 gigaflops per watt – a standard measure of efficiency – compared to 3.1 gigaflops per watt for Tsubame 2.5, the system it succeeds, and less than 1.0 gigaflops per watt for Tsubame 2.0, which held world's greenest title when it debuted in 2010.
"There's a very good chance we'll number one in the world when the new list comes out," said Matsuoka.
Rather slyly – and disavowing any connection with any large multinational fast-food chain – Matsuoka noted that the new Tsubame system is referred to as KFC. He claimed the moniker stands for Kepler Fluid Cooled, brushing off the coincidence that Tsubame means "bird" and that it happens to be oil cooled.
He said the system will continue to be used for key projects such as simulating air flow around the Tokyo, simulating the next big Japanese earthquake, as well as drug discovery.