Lung cancer. Colon cancer. Breast cancer. More than 40 years into the "War on Cancer," the deadliest forms of the disease are still killing hundreds of thousands of people in the U.S. each year.
While the fight against cancer sometimes seems to have reached a stalemate, researchers using powerful computer simulations have achieved a string of breakthroughs over the past few years. The result: models that reveal the mechanisms that allow some of the deadliest forms of cancer to develop in molecule-by-molecule detail.
Dr. Rommie Amaro, at the University of California, San Diego, hopes to use that new understanding to help unlock new cancer treatments.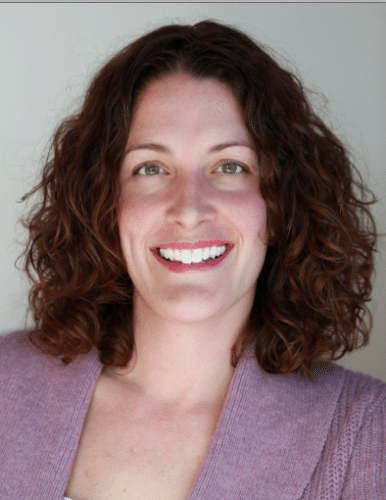 To further that work, the NVIDIA Foundation, as part of our "Compute the Cure" initiative, has awarded Amaro and her team a grant of $200,000. They'll use it to focus on developing a computer-aided drug design platform to help researchers take advantage of computer simulations to find promising cancer treatment drugs.
"This is an exciting time, because we're better able to simulate how the dynamics of these drug targets actually evolve over time," Amaro says. "As a result, we should be able to design more selective drugs with better affinity using this information."
Amaro is one of a team of researchers who have used computer simulations to better understand the behavior of a human protein key to shutting down mutated cells – known as p53 – involved in more than half of all human cancers. These simulations capture not just how proteins are built, but how they function inside the body.
Computer simulations have allowed researchers to not only understand the structure of this tumor-fighting protein, but how this tumor-fighting protein behaves within the body. This discovery revealed a new "binding site" that may allow cancer researchers to create new drugs that can help when p53 doesn't do its job.
Her group's latest effort aims to incorporate cutting-edge GPU technology into shareable computer-aided drug discovery workflows that her team is building. The workflows are like recipes that researchers can follow to find new drug targets or reproduce the work done by their peers.
"We aim to disseminate these complex computational drug discovery experiments in a way that makes them much more accessible to the broader research community," Amaro says. "And because we're using GPU technology, it will be much faster than it was before."
Amaro is one of a new generation of scientists who see computer simulation as a key scientific tool. The daughter of a math teacher, Amaro – who worked at Kraft Foods creating processes that could be used to mass produce new kinds of Philadelphia Cream Cheese before going on to get her Ph.D. – is known for mixing the theoretical and the practical.
Her focus on the intersection of new computational methods, drug discovery and molecular-level biophysics has won wide recognition. In 2011, she received the Presidential Early Career Award for Scientists and Engineers. In 2010, she was named a National Institutes of Health New Innovator for her work at the intersection of computing and drug discovery.
That work is a perfect fit for our Compute the Cure initiative, an effort that flows from our employee-led NVIDIA Foundation's focus on health – one driven by surveys that show health issues are a major concern for NVIDIANs around the world.
Compute the Cure focuses on projects that use the parallel computing technology that underpins all our products to have a dramatic impact on the battle against cancer, efforts that are on the cusp of yielding new breakthroughs in cancer treatment and diagnostics.