No mobile device has a grander history than the automobile.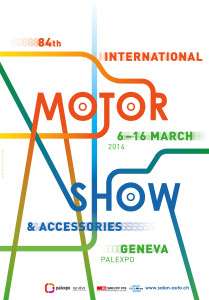 When you first walk into this week's Geneva International Motor Show, you enter a gleaming showcase dedicated to the history of the storied 24 Hours of Le Mans endurance race. In this vast hall, the history of the race is chronicled, from the vintage race cars from the 1920s up to last year's winner, the Audi e-Tron.
For all the change in that near century, one thing remains the same: great cars have always been on the forefront of new technology. And the cars at this year's event show how much our visual computing technology has become a part of the industry.
Among the highlights: the all-new 3rd generation Audi TT family. This sleek two-door, four-passenger sports car features LED Matrix and a fully virtual cockpit powered by NVIDIA Tegra. Behind the steering wheel, a beautiful digital instrument cluster is combined with the award-winning Audi Connect system to offer a single place where all vehicle information is displayed. Content is controlled and customized via steering wheel controls and Audi's signature MMI touch controller.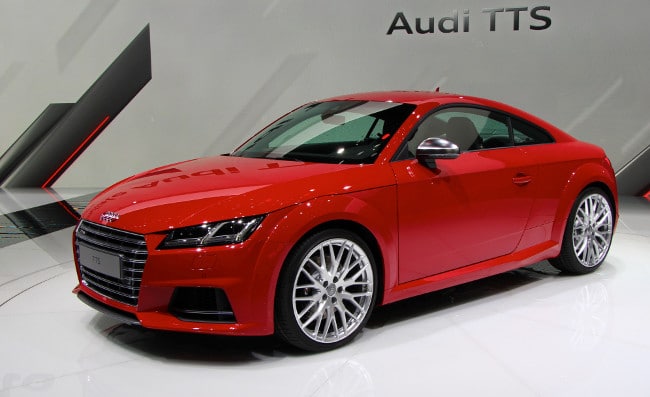 Another showstopper: the Lamborghini Huracán. The newly unveiled luxury super sports car does 0 to 60mph in 3.2 seconds, with a top speed of more than 200mph; and it features a high-performance instrument cluster using a 12.3-inch screen. With detailed rendering at 60 frames per second, the digital needles and gauges move with incredible smoothness.
Those displays are also incredibly flexible. Inside the Huracán, the driver can switch between three display screens. In full drive mode, the large, central rev counter dominates the view, flanked by displays for fuel level and water temperature. In mixed mode, the rev counter is smaller and moves to the left, with a window for infotainment functions like the navigation map occupying the right half of the display. In full navi and infotainment mode, the map fills most of the monitor.
It might seem wild, but the Huracán is an example of where automobiles are heading. Among other new vehicles in Geneva showcasing NVIDIA in-vehicle technology are the VW Golf GTE; BMW 2-series, 4-series Grande Coupé and i8; Audi S1; MINI Cooper S; Skoda Octavia; Rolls Royce Ghost II and Wraith; as well as Bentley Mulsanne and Flying Spur.
From the mainstream to the extreme, NVIDIA Tegra technology is winning accolades in Geneva.