Epic Games announced today a new licensing program for Unreal Engine 4 and expanded support for Android. We think this move will revolutionize game development by making their state-of-the-art game engine accessible to a vast number of game developers.
Epic's previous engine, Unreal Engine 3, defined an entire generation of games on console and PC, with more than 300 games to date based on it.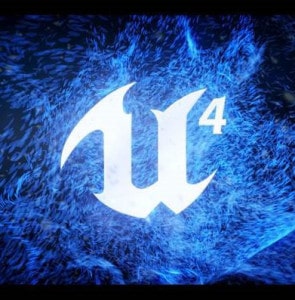 UE4 is now poised to do the same thing for the next generation of games, not only on high-end PCs, but on mobile devices as well.
NVIDIA and Epic have a long history of collaboration. In fact, UE4 is optimized for NVIDIA GPUs and mobile chips.
"Epic developed Unreal Engine 4 on NVIDIA hardware, and it looks and runs best on GeForce," says Tim Sweeney, founder, CEO and technical director of Epic Games.
Together with Epic, we've incorporated support for NVIDIA GameWorks directly into Unreal Engine 4 making it easier for UE4 licensees to take advantage of our technology. NVIDIA Gameworks libraries are designed to help developers create a wide variety of special effects, such as more realistic clothing or destruction, and now these effects are available to every developer with a UE4 license.
"Daylight," the upcoming UE4 game by Zombie Studios, is the first example is what is possible with NVIDIA GameWorks and Unreal Engine 4.
Now, that technology can be used to build games on more devices than ever, thanks to UE4's support for the Android operating system. NVIDIA and Epic have already shown UE4 demos running on Tegra K1.
These aren't "mobile" demos, even though they're running on a mobile device. They are, in fact, UE4 demos written for the PC, which Epic uses to demonstrate engine capabilities. That's right, on Tegra K1, you can run the same content and the same engine using the OpenGL 4.3 API and on the Android OS.
And now, the same engine, including source code used to create all of the amazing UE4 demos you've seen, is available to anyone who wants to create high-end, multi-platform game content.
At NVIDIA, our mission is to redefine the state of the art in visual computing. Epic Games is committed to the same goal. Together, our two companies have worked together to make incredible graphical experiences possible.
Today, you can purchase a GeForce GTX 750, with almost 1.6teraflops of rendering horsepower for $150. And now, thanks to Epic Games, you can also get the most advanced game engine ever, one that includes NVIDIA PhysX, for $19 a month.
Never before has it been so easy to acquire the tools you need to make a game. So what are you waiting for? Go out, and make something Unreal.