Shooters. Strategy games. Role playing games. Card games. Board games. There are no kinds of games we don't love.
That's why we're launching our latest product with – what else – a game.
Gamers are already raving about UltimateQuest, the text-based adventure game we launched last week.
This interactive text adventure was written by the renowned interactive fiction author Emily Short, with gameplay enhanced by mood-setting illustrations by Silvio Aebischer.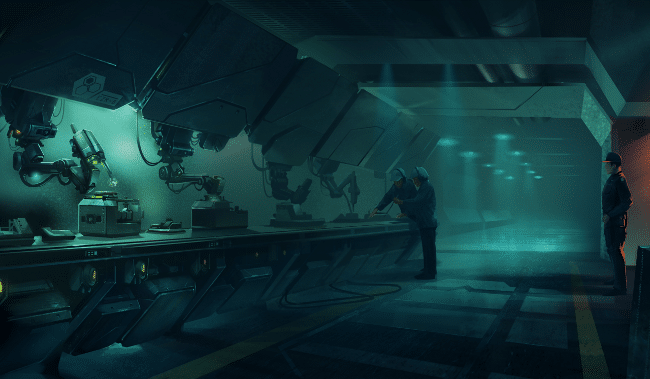 The game takes place in a futuristic world full of intrigue and conflict, with gameplay built around social media in ways that will intrigue and challenge gamers.
Thousands of gamers are currently working to infiltrate Skyshard – a corporation that specializes in big data analysis – and are about to be embroiled in a confrontation that will unveil more of the game's secrets.
The story only grows deeper from here, and gamers will need to use the discoveries they're making now to deal with what's coming next. Tough decisions will have to be made, and the skills gamers have mastered so far will be put to the test.
The first gamers to complete the mission will be among the first to get our new product.
Win or not, however, gamers – and the gaming press – are having a blast with the immersive, futuristic world we've put before them.
"I've become completely engrossed in this game," writes Jason Evangelho for Forbes. "It's a smartly designed, deep, and lengthy text adventure."
"It all seems very simple at first, but you'll find yourself freaking out with madness before long," writes Chris Burns at Slashgear. "Look around, Analyze, and Use everything Watch out for Drones while you're at it."
It's not too late to join in the fun. Just point your browser at ultimatequest.nvidia.com. And let the games begin.