Something amazing happened when we asked our quality assurance team to torture test the latest version of our DirectStylus technology on the new SHIELD tablet. When we asked for proof it works, they sent in the sorts of things you don't usually see from veteran engineers.
Instead of a spreadsheet, they submitted carefully drawn landscapes, closely observed paintings of birds and painstakingly drawn images of friends and family. None of it looked like the sort of stuff usually created by tablets.
Yeah, this stuff works.
This is what happens when art intersects with technology. We created our DirectStylus technology for inking and drawing, and when it rolled out a year or so ago on the Tegra NOTE 7 tablet, artists took note. They can capture small details with its inexpensive, fine-tipped stylus, whose smooth rubber tip makes gliding across the tablet's surface feel natural.
Our SHIELD tablet takes DirectStylus technology to the next level. The tablet's Tegra K1 processor – with its 192 GPU cores – provides support for so many never-before-seen capabilities that we created our own app – Dabbler – to showcase what it can do. Artists can create images on a wide variety of realistic textures. Gravity effects let different types of paint behave on screen just as they do in the real world, for example, with bleeding watercolors that get gradually absorbed.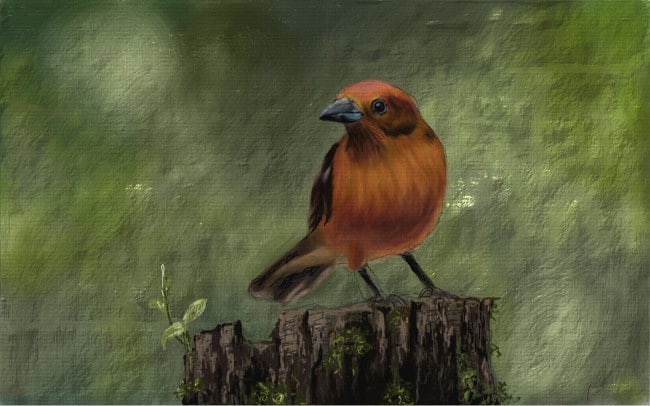 Whether you're a serious artist or just a steady note taker, you'll want to take advantage of what DirectStylus 2 technology can do. It already works with a huge array of apps available on Google Play, including ArtFlow, Photoshop Touch, SketchBook Pro and Auryn Ink. And one of the most popular note taking apps – Evernote – will come pre-installed.
So pick up SHIELD tablet's built-in stylus and get started. Like our engineers, you'll be inspired.