The temperatures are well below freezing in Detroit. But it's heating up inside the city's vast downtown convention center, as the North American International Auto Show gets ready to open to the public.
You'll find it all. There are visionary concept cars, efficient alternative fuel vehicles and, of course, the newest production cars. But I'm most proud of the cool new cars powered by NVIDIA.
They're not hard to find. On the VW stand is the new Golf, which was just named the North America Car of the year. It features a new touch infotainment system powered by NVIDIA Tegra.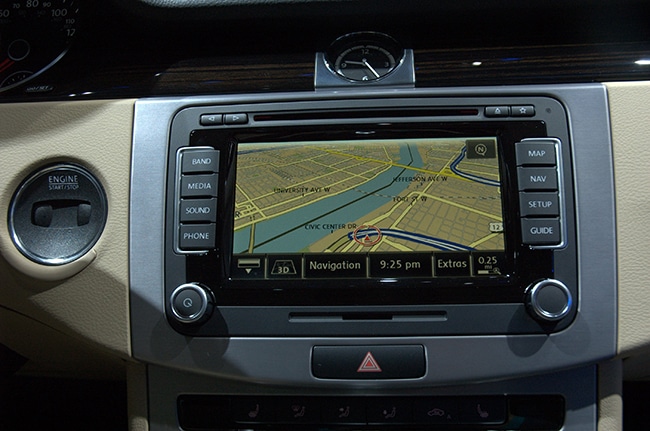 Down the hall, Audi unveiled its Q7 SUV, with a new virtual cockpit, plus a center-screen infotainment system with Google Earth maps and Street View.
A new option for the new Audi: a Tegra-powered tablet for rear-seat entertainment. This crash- and heat-resistant tablet is built for the road. And it's hard-wired into Audi's next-generation in-car infotainment systems. So passengers can use it as a remote for the car's navigation, audio, phone and other functions.
If you're stumped at choosing among the riches Audi has on offer, try out their astonishing car configurator and virtual reality experience. Just put on an Oculus headset for a 3D tour of the car, inside and out, from a first-person perspective. Users can even customize their virtual Audi in real time. For the A3 alone, the system has more than 30 million renderings of the car's available configurations.
Across the way at BMW, the exciting new 6 Series, powered by NVIDIA, has its world premiere.
And the new MINI Countryman features the innovative NVIDIA-based MINI Connect system with 3D maps.
There's a lot to see here. So check it out. The show runs through Jan. 25 at the Cobo Center.