Like a surfer growing up on the southern California coast or a young soccer player honing his skills on the pitches of Rio de Janeiro, for Young-hoon Cho there's no better place to be a teenage gamer than Seoul.
Cho, 17, attends a gaming-focused high school where students build their own gaming apps. He travels to gaming festivals in South Korea and beyond whenever his savings allow. And his big dream is to work as a gaming innovator at a large tech company.
Gaming has become a cornerstone of mainstream culture in South Korea, where more than half the nation's 50 million people play online.
Gaming culture informs most every aspect of teen life from the schools, where coding is a second language, to the internet cafés, known as "PC Bangs," where socializing happens over online gaming. Couples on dates might go gaming together instead of to the movies.
Cho found his passion for gaming early, leading him to enroll at the Game Development School in Hanam, South Korea. Developing and sharing games online is how kids interact in the 21st century schoolyard. And then there are the gaming festivals …
More Gaming Than Gangnam
Cho first attended G-Star, Korea's biggest gaming festival, a couple of years ago, when he was in 10th grade. While there, he took time to hang out with some of the developers at NVIDIA's booth.
In August, he attended Gamescom in Germany, cheering along with other gamers in the NVIDIA booth, even though he couldn't understand the language. And, of course, he didn't miss our GeForce Day in Seoul in October.
Cho's style, with his horn-rimmed glasses and this-side-of-cool shaggy hair cut, is more gamer than "Gangnam Style." But the teen embodies the forward-looking thinking of contemporary gamers. After all, gaming is one of Korea's biggest export successes.
In 2013, the online-gaming export industry earned almost $3 billion, nearly tripling 2008's $1.1 billion, according to South Korea's Ministry of Culture.
Tech-Savvy Nation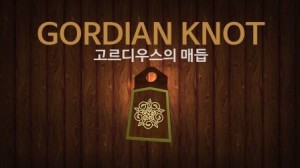 In Korea, successful gamers enjoy celebrity status. Their teams play in well-funded leagues and clashes with rivals are broadcast to millions of fans from huge stadiums. It's a tech-savvy nation, where innovation and competitiveness are highly valued from the classroom to the game room.
At school, Cho is learning the intricate processes of game development with an eye on its commercial value. He and his classmates developed and brought to market an Android gaming app called "Gordian Knot."
Now, they're experimenting with the latest graphics chips, and learning more as they visit technology companies for lectures or internships.
Dream Talk
As graphics technology evolves, gaming content is becoming ever more sophisticated.
NVIDIA already partners with developers, including those based in South Korea, to spur innovation with GPUs. GameWorks technology, created by our team of 300 engineers, has enhanced textures and shadows, and visual effects that render liquid, smoke, grass and fur in eye-popping realism.
As part of NVIDIA's goal to support young game developers, the company's Korea employees invited 70 students from Cho's high school to a "Dream Talk" event in October. Cho jumped at the chance to attend, describing it "a meaningful opportunity," so he could learn more about the latest technologies, including GPUs built with Maxwell, our tenth generation GPU architecture.
Now he has a chance to experiment with the GeForce GTX 750 GPUs his class received during its visit to NVIDIA Korea's campus.