The annual Game Developers Conference just opened with something big.
Weta Digital, Epic Games, Oculus and NVIDIA unveiled this morning an extraordinary virtual reality experience called "Thief in the Shadows."
The product of a unique collaboration, "Thief in the Shadows" pushes VR to new levels.  Powering this experience is the most advanced GPU ever built—the new GeForce GTX TITAN X, which was introduced by NVIDIA CEO Jen-Hsun Huang, in a surprise appearance with Epic's CEO and founder Tim Sweeney, at Epic's keynote this morning before a packed house of 300 at San Francisco's Moscone Center. (See also "NVIDIA Opens PhysX Code to New Developers.")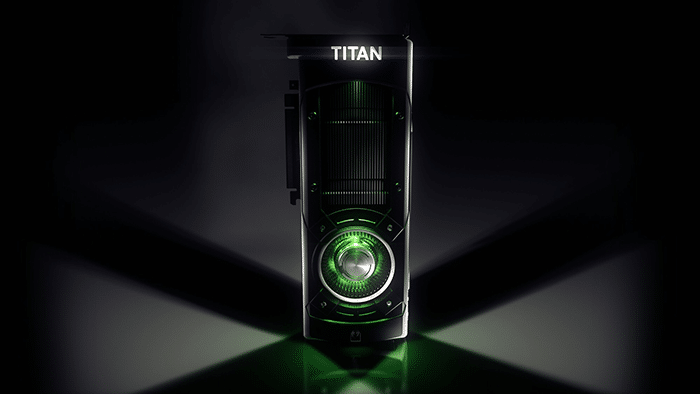 Tim said that the new VR experience is so powerful that it requires a new graphics solution with unprecedented capabilities that aren't currently available. "Does anyone have any ideas how we can do this?" he asked the crowd.
A moment of silence. Some rustling. Jen-Hsun quickly emerged from the back of the room, saying he had one. Unwrapping a concealed box artfully labeled TITAN X, he unveiled the company's new top-end GPU.
He was cagey about details, saying they'd be revealed in full in two weeks at NVIDIA's GPU Technology Conference. But he said TITAN X, built on the company's Maxwell architecture, has eight billion transistors, a 12GB framebuffer and took thousands of engineer-years to build.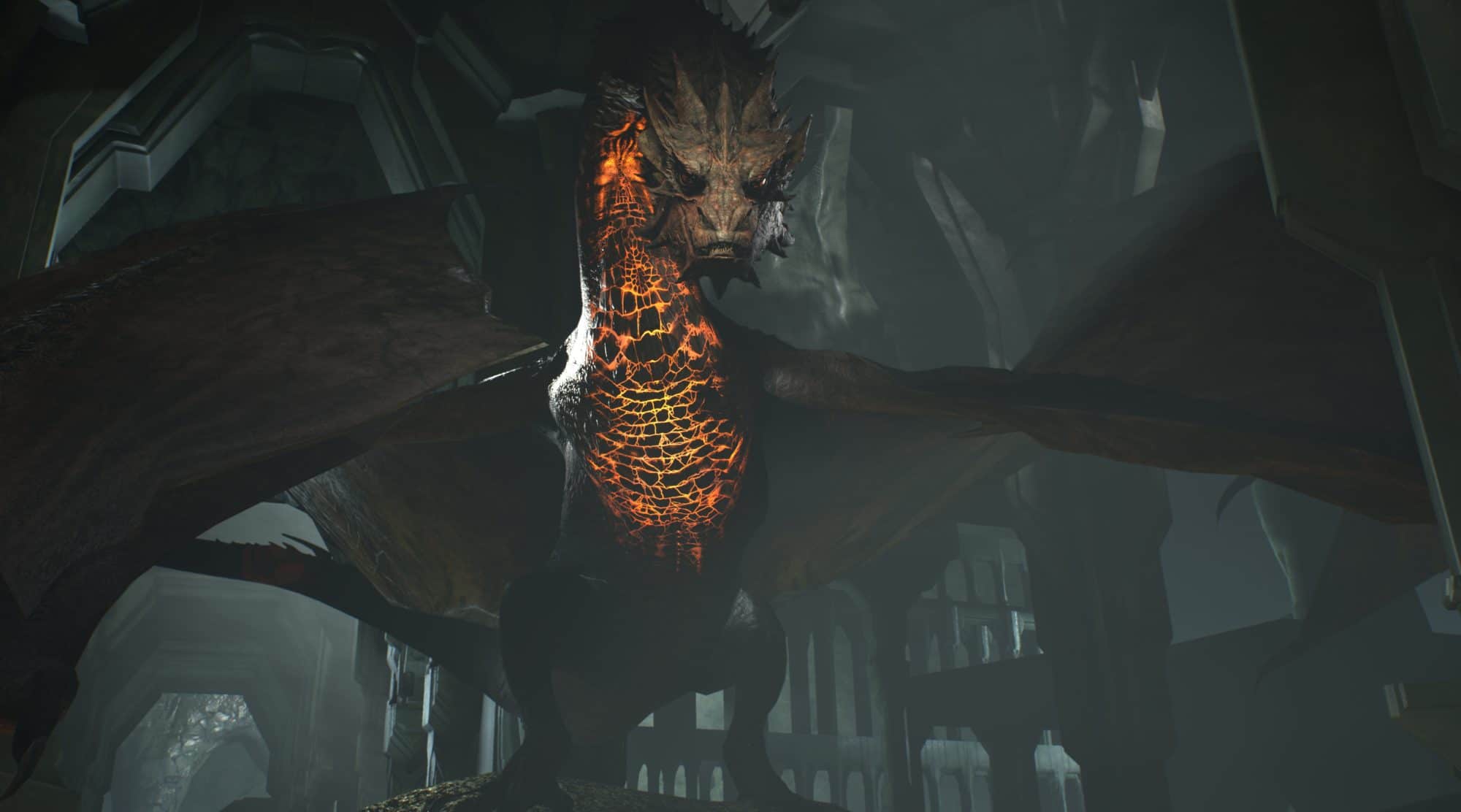 "It's the most advanced GPU the world has ever seen," Jen-Hsun said, as he presented Tim with the company's very first production unit.
In "Thief in the Shadows," gamers wade through acres of coins, pass between stacks of gold ingots and explore subterranean crevices all guarded by an enormous dragon that has no intention of giving up any of his hoard.
"Thief in the Shadows" was created by the Weta Digital talent behind the Hobbit movies. The VR experience runs exclusively on Oculus's "Crescent Bay" prototype, leveraging the muscle of a TITAN X GPU to deliver the jaw-dropping experience at a smooth 90 frames per second.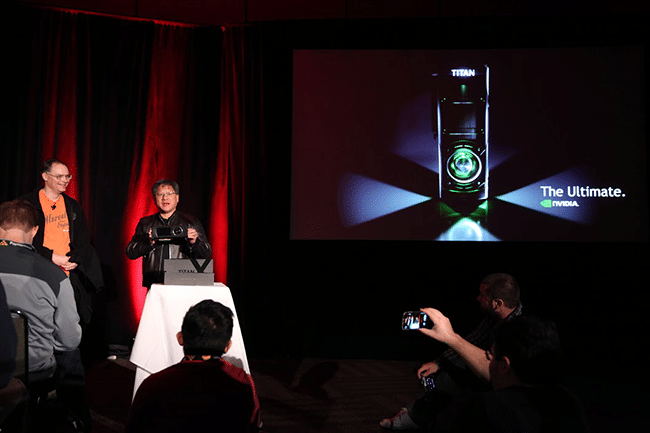 "When you come face-to-face with an enormous dragon that experience has to be believable, visceral and emotional," said Alasdair Coull, head of R&D at Weta Digital. "NVIDIA's new TITAN X GPUs provide the platform to deliver exactly that."
"'Thief in the Shadows' would not exist without NVIDIA's support and amazing hardware," Tim said. "Together with Unreal Engine 4 and Oculus Crescent Bay, these three pieces of technology place the viewer inside a virtual world of unparalleled detail and action."
In "Thief in the Shadows" viewers will not only experience the VR world's visual richness. They'll hear it, too. That's thanks to the demo's spatial audio effects Epic integrated into the experience and driven by the Oculus Audio SDK. The result: viewers will feel as if they've really explored a dragon's lair and come face to face with Smaug himself.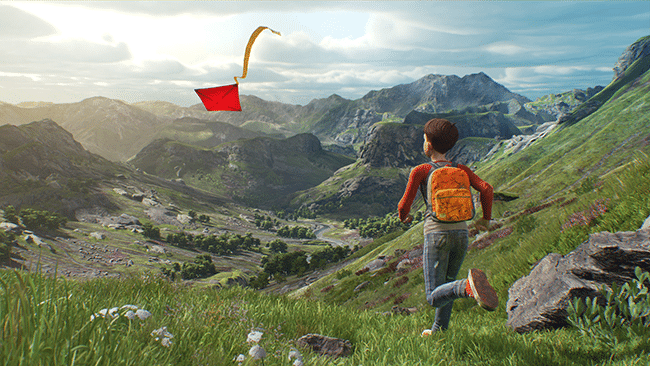 "Oculus continues to work closely with Epic and NVIDIA to deliver incredible, immersive virtual reality to gamers everywhere," said Brendan Iribe, CEO of Oculus. "The advancements in NVIDIA's TITAN X and Epic's Unreal Engine 4, combined with the latest Oculus Rift hardware and innovative Oculus SDK features like asynchronous timewarp and late-latching, enable developers to reach new levels of performance, comfort and presence in VR."
GDC attendees can see "Thief in the Shadows" for themselves only in the NVIDIA (#1016), Epic Games (#1024) and Oculus (#1224) booths on the show floor.
More coverage of our announcements at GDC: Latest PhysX Source Code Now Available on GitHub, Why We're Building SHIELD, the World's First Android TV Console