The times are changing for users of graphics-intensive engineering and design applications.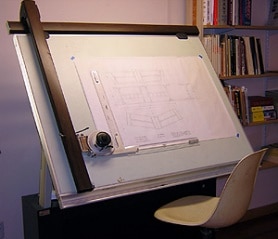 Virtualization software is transforming the way they work, perhaps as much as the transition from drafting boards, pencils and slide rules not so long ago.
Prior to the last few years, graphics-intense applications were individually installed on local physical devices with dedicated hardware and support. It made sense, since those people using CAD, CAM, BIM, 2D and 3D apps required dedicated, high-performance processors to render their graphic designs, 3D models and video.
Today, the power of virtualization extends beyond the simple task or office worker. With NVIDIA GRID vGPU technology, even the most demanding architectural, engineering, construction and design workers can host their graphics apps in a secure data center, work on any device and have a rich, workstation-like experience.
By adding NVIDIA GRID K1 or K2 vGPU cards into their Citrix XenDesktop VDI environments, enterprises can "slice and share" the power of the GPU across multiple users simultaneously. The benefits—centralization of hardware, image management and more secure data—are felt by every type of employee
And now with cloud offerings like Citrix CloudPlatform 4.5, the versatility and "anywhere-ness" gets even richer. People can use a personal device—such as an iPad, Chromebook, Surface, smartphone or even an NVIDIA SHIELD tablet—to manipulate 3D models and designs out in the field using their fingertips.
Let's play the role of some typical users.
Who Am I?
I'm a petroleum engineer working, often in the field, for a major oil and gas company. I used to carry endless rolls of geological maps and data that were often out of date. Or I lugged bulky hardware from site to site.
Now, I can grab my tablet or phone and hop on the corporate helicopter to a new natural gas hotspot. I can connect seamlessly over low-bandwidth connections and access the same desktop with the same 3D apps I use inside my office.
I can collaborate with my crew over 3D mapping software, nimbly expanding and shrinking my maps by touch. Meanwhile, the data stays safe in the corporate vault, the data center.
I'm a hosting service provider offering subscription-based hosted desktops and apps from the cloud. My customers don't need to own the hardware or software or maintain anything. I do all the infrastructure install and maintenance work for them. Unfortunately, I could never get the big architectural or construction firms to use my SaaS/DaaS offerings because they required dedicated onsite hardware.
Now, I can easily add NVIDIA GRID K1 or K2 card-equipped servers to my offerings and light up vGPU for even the most graphically demanding architects. My customers love it because it preserves security and flexibility for their employees. An architect can visit a jobsite and make modifications or check the resource planning system and designs from any device, on any network.
I'm a structural engineer based in the northeastern United States—which is experiencing the harshest winter on record. Many buildings are in jeopardy of failing due to the weight of snow on their roofs. I used to sit with my team in our cubicles, crunching numbers based on assumptions. Then we'd bring our data to onsite visits, only to find that the conditions were different than we thought.
Now we use Citrix XenDesktop with GRID vGPU to work mobile and smarter. We can grab any device from the cabinet and jump in a truck to head on premise. We can assess snow amounts with a drone, input the actual measurements into a hosted desktop and get real-time, accurate models.
Not Just Designers Anymore
These are sophisticated use cases. But even the graphical needs of everyday applications like Windows 10, Microsoft Excel and PowerPoint are growing. Increasingly, organizations will look to the flexibility, security and scalability of virtual graphics to deliver a local experience in a hosted model. Will you enable your employees to work with the most demanding of apps, from anywhere, on any device and touch the cloud?
Come to the Citrix booth at the GPU Technology Conference and experience some of these use cases for yourself. Or, pay a visit to the Citrix stand inside the NVIDIA booth to see some stunning demonstrations.