What you want to watch, when you want to watch it. Whether you're cutting the cord to pay TV, diving into the wild world of web video or looking for a way bring great games to your living room, we built NVIDIA SHIELD to give you control.
So what should you check out first? A few highlights.
What's On TV? Whatever You Want
Watching videos with NVIDIA SHIELD is a whole new experience. 4K or HD, you have to see it to believe it. And there are some brand-new TV apps with movies and shows to check out.
Netflix 4K Ultra HD — Ultra HD streaming is now available on Netflix, and you can check out popular shows like "House of Cards," "The Blacklist" and Netflix original series like "Daredevil," all on NVIDIA SHIELD through your 4K television. 4K content is also available on SHIELD through YouTube 4K.
Sling TV — Now you can watch live TV over the internet. Watch ESPN, your favorite shows, breaking news, big games, new movies and more. This app allows you to watch the best live TV instantly on NVIDIA SHIELD.
Live Channels — Google's Live Channels app is for watching live TV. Watch your favorite news, sports, movies and TV shows from various channel sources such as built-in tuner, IP-based tuners and more — and show them instantly on NVIDIA SHIELD.1
New TV apps on Android TV — Major broadcasters are bringing their video and viewing apps to Android TV, including HBO Now, HBO Go, CBS News, CBS Sports, Fox Sports, FX Now, Fox Now, Fox News, EPIX, WWE, UFC, USA Today, Vimeo, Qello, Vudu and Twitch.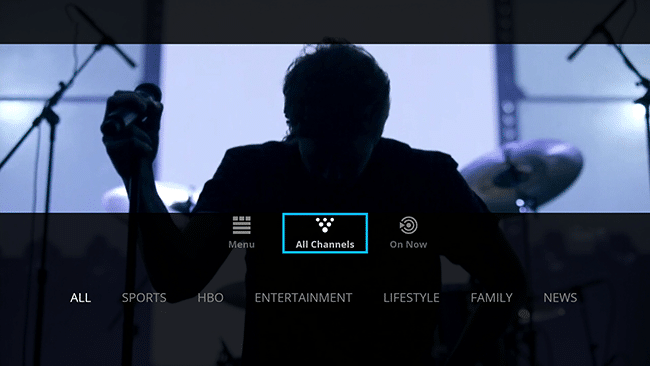 Always Game
Mobile games. Casual games. Adventure games. Family games. Everyone enjoys games now, and there are games for everyone. So no entertainment device is complete without games.
NVIDIA SHIELD makes a new class of Android games possible. There are over 200 games on Android TV, and almost 20 titles are coming only to SHIELD. Want more? We've also just launched our 1080p worldwide GRID game-streaming service. Try out these great new games, only available on your NVIDIA SHIELD:
AAA games — Enjoy games like Borderlands: The Pre-Sequel!,2 the latest role-playing shooter in the critically acclaimed Borderlands series. Or War Thunder, a next-generation massively-multiplayer online (MMO) combat game dedicated to World War II military aviation, armored vehicles and fleets.
Remastered classics — Dive into Half-Life 2: Episode Two, where you battle mysterious aliens from another dimension. Or gear up for DOOM 3: BFG Edition, developed by id Software — the original team responsible for the classic franchise — featuring an all-new chapter in the DOOM 3 experience with eight heart-pounding single-player levels and a completely new storyline.
Indie hits — Love puzzles? Fire up The Talos Principle, a philosophical first-person puzzle game from Croteam, the creators of the legendary Serious Sam games. Or immerse yourself in Never Alone, the first game developed in collaboration with the Iñupiat, an Alaska Native people, where you play as a young Iñupiat girl and an arctic fox as they set out to find the source of the eternal blizzard.
Retro-inspired titles — Get your old school gaming fix with Hotline Miami, which combines 2D gaming action and a sophisticated, noir storyline set in 1989 Miami.
Family games — JUJU takes you on a journey with a panda, Juju, and his lizard sidekick as they embark upon a dangerous and mystical journey to save Juju's father and the world from an ancient evil.
Order NVIDIA SHIELD today at https://shield.nvidia.com/, Amazon and Bestbuy.com.
When you buy SHIELD, you'll get about $60 in Google Play value. This includes a $30 Google Play store credit and three months of unlimited Google Play Music (a $29.97 value).
For a limited time only, when you buy SHIELD Pro, you'll get about $90 in Google Play value. This includes a $30 Google Play store credit, three months of unlimited Google Play Music (a $29.97 value), and Borderlands: The Pre-Sequel! (a $29.99 value).
More on SHIELD: This is How You Play TV: NVIDIA SHIELD Now Available, Ready to Redefine Your TV Experience | The Battle for Your Living Room Has Begun
1 Live Channels requires the HDHomerun tuner box and antenna.
2 "Borderlands: The Pre-Sequel!" is planned to release on SHIELD on July 1, 2015. Date is subject to change by the game publisher.