As a gamer, the one thing I want is an engrossing experience. G-SYNC, our groundbreaking display technology, delivers — with unbelievably smooth, tear-free gaming that has to be seen to be believed.
Now, there are more ways to enjoy G-SYNC. Here at the Computex show, in Taipei, we're announcing new features, a ton of new monitors and, for the first time, G-SYNC gaming notebooks.
G-SYNC works by synchronizing your monitor refresh rate to the output from our GeForce GPUs. Sometimes called variable refresh rate, this fixes the challenge of stutter and tearing that has plagued gaming since its beginning.
The industry has endorsed G-SYNC. And gamers worldwide have lauded its high-quality performance with no minimum frame rate and incredibly low ghosting. You might say G-SYNC has been on a, um, tear over the last year.
Its momentum is only increasing. Here in Taipei, a large number of new desktop G-SYNC monitors are on display for the first time, spanning multiple sizes, resolutions and prices. This includes the new Acer X34, a jaw-dropping curved, ultra-wide, 34-inch monitor. Expect more G-SYNC monitors from Asus at its Computex press conference today.
G-SYNC Arrives for Notebooks
For the first time ever, we're bringing G-SYNC to notebooks. Top gaming notebooks from ASUS, AORUS, Clevo and MSI will be available later this month.
Gamers will have plenty of options. You'll find G-SYNC on gaming rigs with a single GPU like the GTX 980M. Or you can get it on machines running two GPUs in SLI. It's also available on displays from 15.6 to 17.3 inches, and resolutions up to 4K.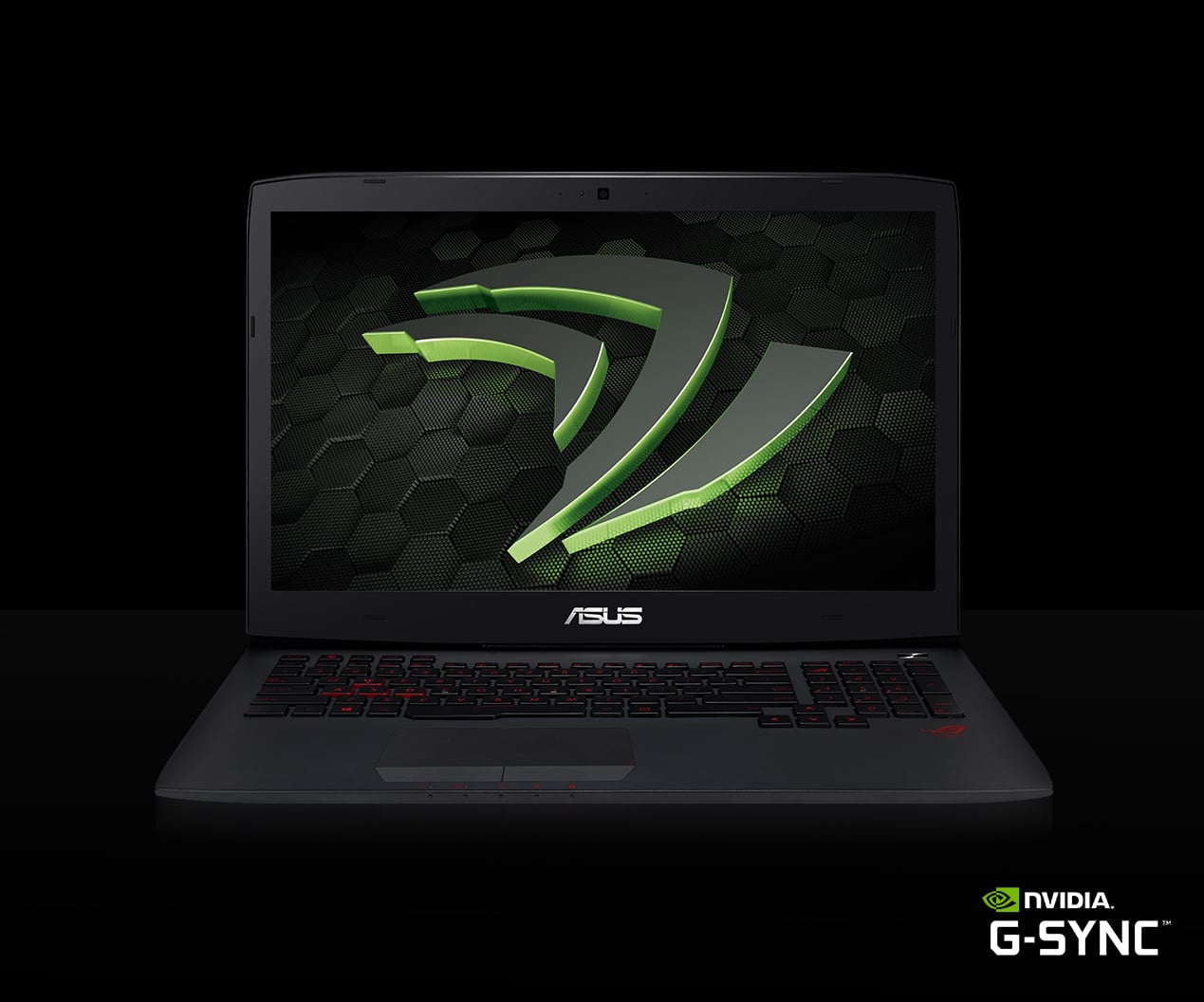 G-SYNC for notebooks offers the same smooth, stutter-free gaming experience — to go.
And, as you'd expect, we've been working on some cool new features for G-SYNC, including Windowed Mode support (for both bordered and borderless gaming) and new customization options like the ability to set the behavior above the display's maximum refresh. It's all available today with our latest driver updates.
Why compromise? With G-SYNC for desktops and now notebooks, smooth, tear-free gaming is here to stay. Let's play.