Previous chapters in the Metal Gear saga allowed players to experience the thrilling world of Snake and his gang. The latest chapter, Metal Gear Solid V: The Phantom Pain, has arrived — with its photorealistic thrills enhanced with NVIDIA technology.
Starting today, NVIDIA GeForce customers can live in the Metal Gear world for free. For a limited time, Metal Gear Solid V: The Phantom Pain will be free with the purchase of qualifying GeForce products. The offer includes GeForce GTX 960, 970, 980 and 980 Ti-based graphics cards as well as notebooks that feature the GeForce GTX 970M or 980M GPU.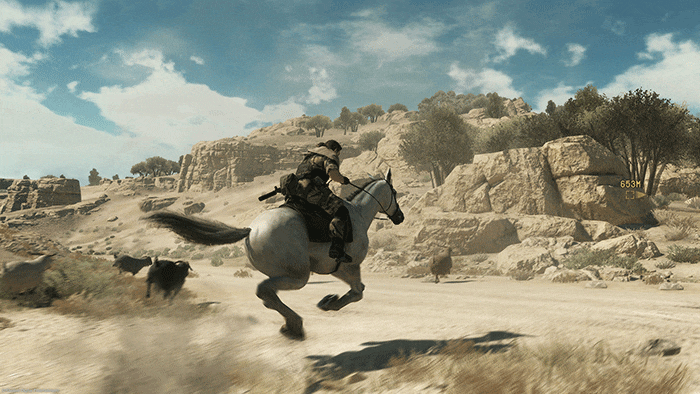 As we announced last month, our engineers are working closely with Konami to get the graphics just right. We're also ensuring the game takes advantage of unique GeForce technologies such as G-SYNC, Dynamic Super Resolution and ShadowPlay.
Metal Gear is a beloved franchise that offers great stories and lots of fun. Last year Konami's teaser, Metal Gear Solid V: Ground Zeroes, gave us a glimpse of what to expect next. The world of Metal Gear Solid V: The Phantom Pain is going to be bigger and bolder.
For more details, visit GeForce.com, or our "Game Like a Boss," landing page.