We'll show this week how we've integrated our GPU-accelerated Iray renderer with MAXON CINEMA 4D, at IBC, in Amsterdam, the world's premier event for entertainment and news production pros.
The combination revolutionizes interactive rendering for filmmakers and others in the entertainment industry. NVIDIA Iray produces physically based, photorealistic imagery and animations users can interact with as they adjust a scene's geometry, materials and lighting.
Our demo will run on a local workstation with two GPUs and remote interactive rendering powered by an NVIDIA Quadro VCA cluster. Each visual computing appliance (VCA) contains eight Quadro M6000 graphics cards, our most powerful enterprise GPU.
Learn more about the Iray demo, and join us live in MAXON's booth (7.K30) on Friday, Sept. 11, and Saturday, Sept. 12, from 1-2 p.m. Central Europe time. Or, watch the livestream.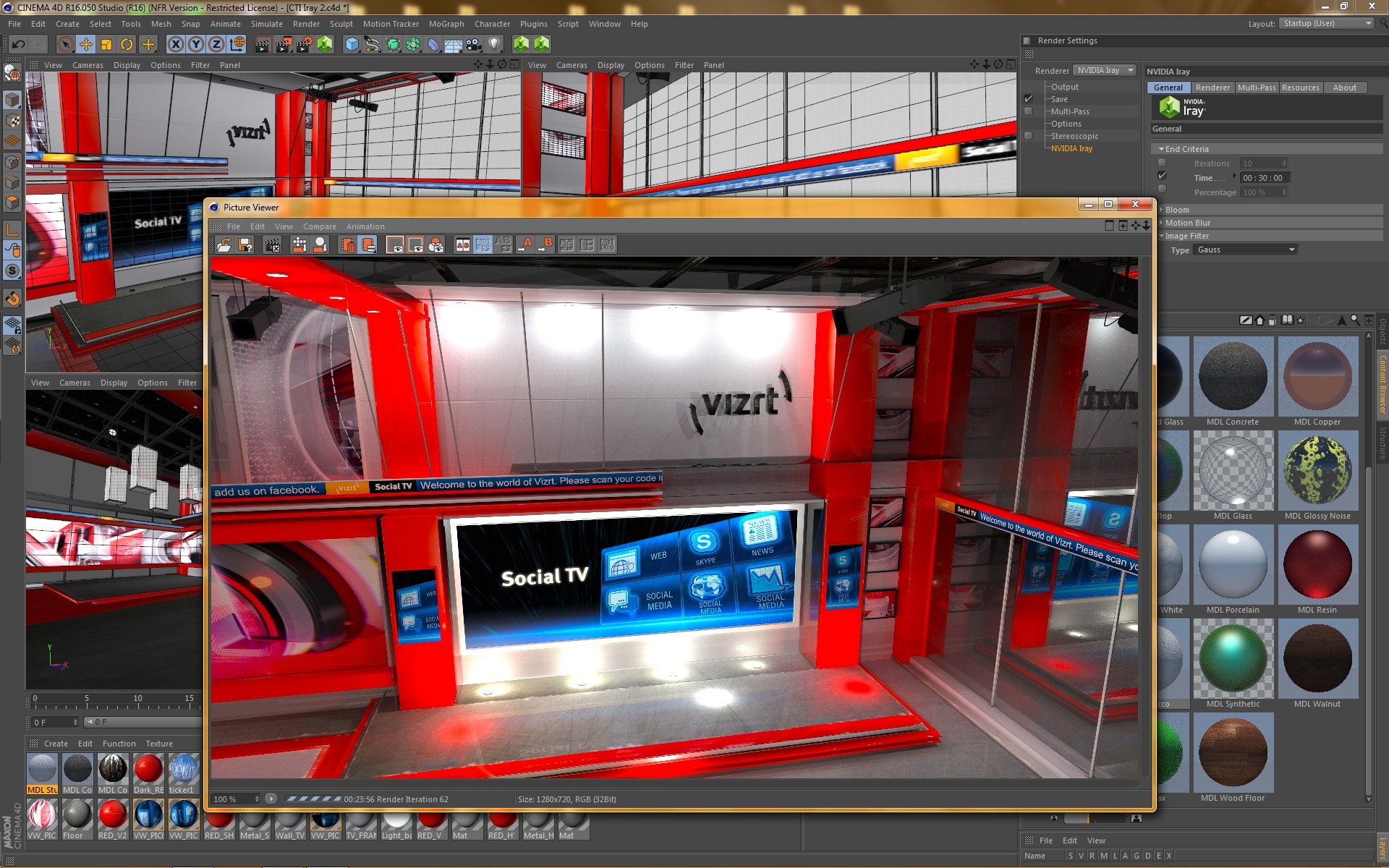 We'll also be supercharging workflows at more than 65 partner booths. Stop by those from Adobe (7.G27), Avid (7.J20), Blackmagic (7.H20), ChyronHego (7.D11), Dalet (8.B77), Lenovo (5.C20), MAXON (7.K30), Quantel (7.G20) and Vizrt (7.A20) to see our latest technologies.
And while you're walking the floor, enter to win an NVIDIA Quadro M5000 or NVIDIA SHIELD Android TV device. Just stop by the Dalet, Lenovo, Maxon or Vizrt booths.
Schedule a meeting while you're at IBC, and we'll do our best to accommodate you.