A powerful GeForce gaming console in the cloud. And Spotify. And Google Fiber powered by SHIELD. And we're coming to Europe. And your home theater just got better. And, well, what else do you need?
The list of reasons to choose our NVIDIA SHIELD Android TV box just got longer. Again.
SHIELD is the Android TV flagship. A cutting-edge platform that keeps getting better. It packs our Tegra X1 mobile processor — with a 256-core NVIDIA GPU and a 64-bit CPU. So it has the power to simplify your living room experience with a single device — the first of its kind to support ultra-high-def 4K displays, without compromise.
1: GeForce NOW – The New Way to Game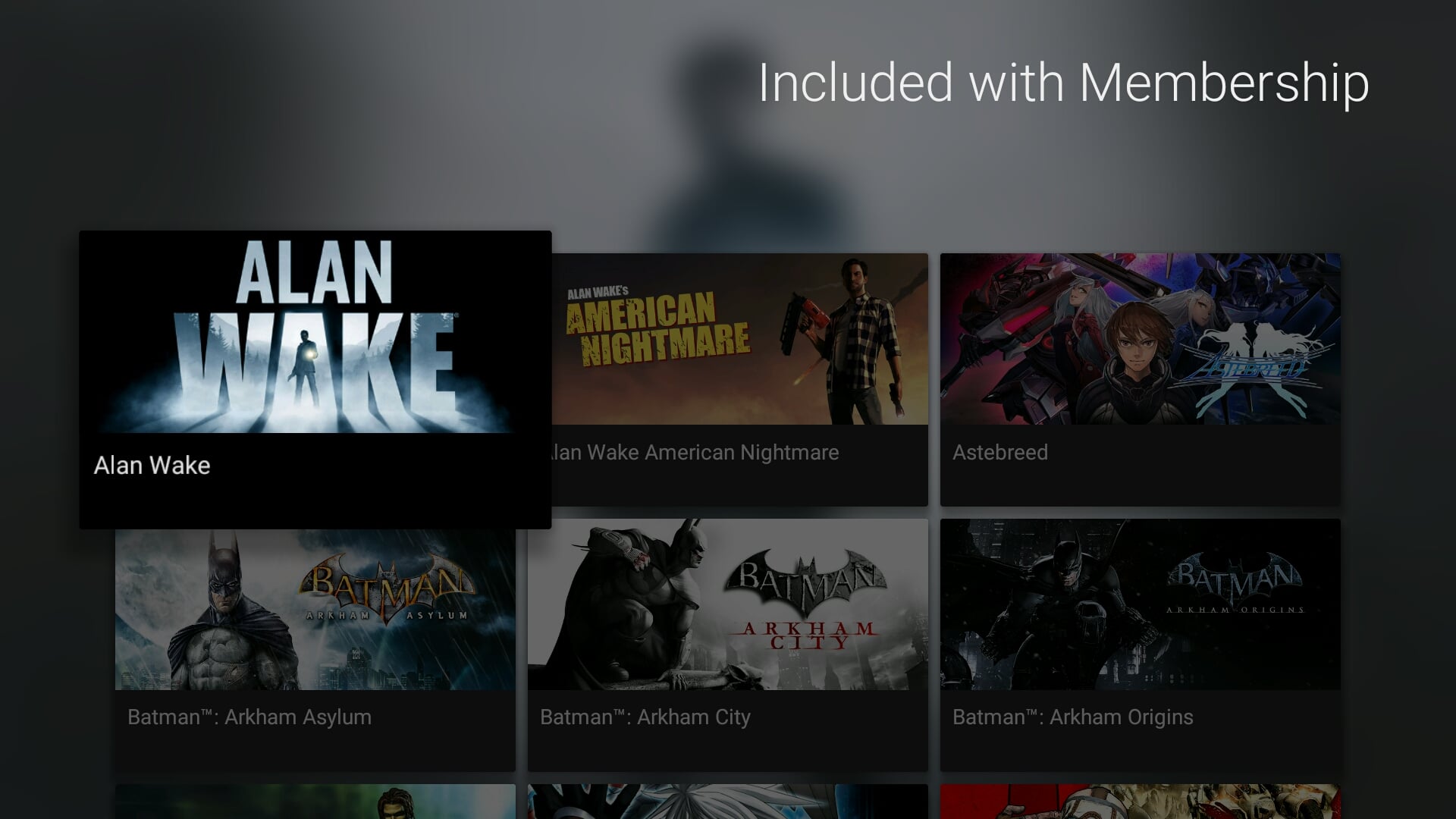 GeForce NOW is a revolutionary game-streaming service — the Netflix for games. It includes unlimited streaming of more than 50 popular PC games, including from the Batman and Lego series. Hit new releases like The Witcher 3 and Resident Evil: Revelations 2 can also be purchased and played instantly from the online game store.
Members connect to NVIDIA's powerful cloud-gaming supercomputers, select a game and play at up to 1080p at 60 fps, in less than 30 seconds flat. No more waiting hours for digital downloads. 
GeForce NOW is available starting Oct. 1, with the first three months free on SHIELD devices, and then just $7.99 per month. 
2: SHIELD Debuts in Europe
SHIELD and SHIELD Pro are available to buy on Oct. 1 in the U.K., France, Germany, Norway, Denmark, Finland and Sweden.
Availability includes shield.nvidia.com and Amazon.com, in addition to Game, Scan, Cyberport, MediaMarkt, Saturn, LDLC, Materiel, Komplett and Elkjopp.
3: Google Chooses SHIELD for Fiber
Google Fiber is an internet and TV service that provides internet speeds up to one gigabit a second — that's 1,000 Mbps compared to the national average of 11.7 Mbps. It delivers hundreds of HDTV channels, too.
SHIELD takes advantage of the Google Fiber gigabit connection to seamlessly stream PC games to your TV in brilliant quality with GeForce NOW.
Google Fiber is offering SHIELD as an accessory to all current and prospective customers of the Google Fiber Spaces in Provo, Utah; Kansas City, Missouri; and Austin, Texas.
4: More Entertainment on SHIELD
SHIELD puts the best of Android on your big screen. Choose from nearly 1,000 apps for Android TV. Dive into over 135 high-quality games available in our curated SHIELD Hub app and 300-plus games available on Google Play.
Check out SHOWTIME natively on Android TV and SHIELD, and cast the hugely popular Spotify Music from Android and iOS devices to SHIELD soon. Spotify gives you access to a world of music, so you can listen to artists and albums, or create your own playlist with your favorite songs.
And look for NFL Sunday Ticket, Pac 12 Football and Google photo cast support coming soon, to ramp up your entertainment, sports and photo sharing options.
5: Home Theater Buffs Unite
SHIELD customers know that they can expect recurring software upgrades with new features and enhancements. Tomorrow's upgrade will deliver support for GeForce NOW, plus several features requested by our home theater enthusiasts. Together, these updates strengthen SHIELD's position as the ultimate, all-in-one device for all of your entertainment:
Best surround sound — Now with support for lossless audio, including Dolby TrueHD and DTS-HD Master Audio pass-through plus WMA-Lossless decode.

Best movie watching — The ultimate movie playback experience with support for 23.976 fps playback.

Best-in-class codec support — Now with hardware acceleration for VC-1 (including M2TS and ASF/WMV container support), MPEG-2 and WMV9.
U.S. Availability
SHIELD is now available in nearly 1,000 stores in the U.S., including Best Buy, Fry's Electronics, MicroCenter and Google Fiber Spaces. Or get it online at the Google Store, our NVIDIA SHIELD store, Amazon and Best Buy.