Black Friday is upon us, kicking off the holiday shopping season. While millions are scouring shopping malls for the best deals, GPU-powered technology from a promising startup, Cypheme, could be used to scrutinize the items in our carts to ensure they're the genuine article.
Cypheme's quest began when the mother of one of its four cofounders nearly died from taking counterfeit medicine. He and three friends — who had been working together on a different project in Silicon Valley — decided to start a crusade against counterfeit goods.
Counterfeiting is a worldwide problem, particularly affecting three major categories of products: drugs and medicines, luxury goods (including alcoholic beverages) and consumer electronics. Each can pose risks to consumer and worker safety, from dangerous side effects to toxic components. Yet the counterfeit industry generates hundreds of billions of dollars a year, according to the United Nations Office on Drugs and Crime.
"Counterfeiting is actually a big problem in society," said Cypheme CEO Hugo Garcia-Cotte. "But since it doesn't happen at our doorstep, we don't talk about it."
The Cypheme team realized that if they wanted to make a difference, they'd have to go to the source. Three-quarters of the world's counterfeit goods from 2008 to 2010 originated in East Asia, particularly China, according to seizure data from the World Customs Organization. So they relocated to Hong Kong.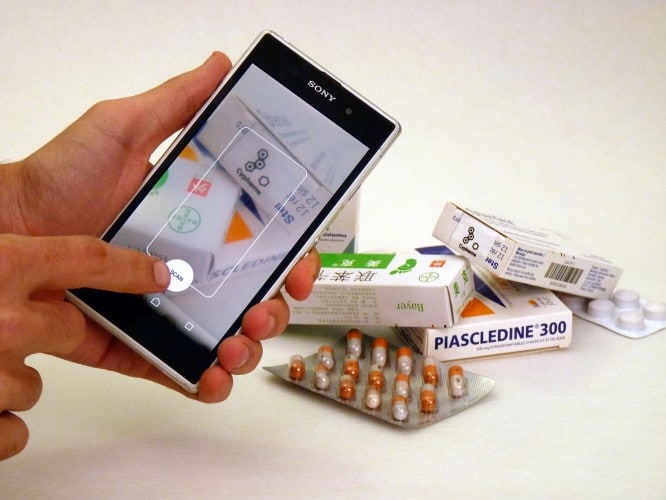 GPU-Powered Paper Trail
Cypheme's appeal lies in the unobtrusive nature of its artificial intelligence-based counterfeit protection technology. It includes two components: a smartphone app and special traceable paper.
Factories include the traceable paper in a product's packaging. Cypheme's AI algorithms use a smartphone camera to recognize the individual grain of that piece of paper. Within seconds, the app can identify exactly which good is being scanned and when it was manufactured.
Speed is essential for this process, so as not to gum up the consumer's purchasing decisions. Cypheme uses NVIDIA GPUs to accelerate its complex pattern recognition algorithm. This allows it to run at least 50 times faster than on a single CPU core.
"There is a point where CPUs are just out of the game," said Garcia-Cotte.
Cypheme's offering doesn't mar the consumer product or require a relatively expensive, embedded RFID chip, yet it traces products with precision. The only requirement is an eight megapixel camera, which makes the solution available to nearly all smartphone users.
Thus far, Cypheme has been working with a major French luxury brand to protect 3 million products a year, and plans to expand into other counterfeit plagued sectors soon.