Gearing up for game time takes on a new meaning when you manage security for Levi's Stadium and its home team, the NFL's San Francisco 49ers.
With a stadium that hosts 68,000 fans on football Sundays — 75,000 during the recent Super Bowl 50 — and up to 80,000 during Grateful Dead concerts, the old stadium's collection of aging security cameras producing grainy images wouldn't pass the first line of defense.
While Dan Cory, VP of security at the stadium, has expanded the number of cameras in the new stadium to over 800, and introduced video monitoring and analysis, he's ready for more  —  like facial recognition that would help with crowd management and security. He's here at GTC giving "GPU developers insight into the mind of a security team."
GPU-powered facial recognition technology is already supporting security efforts at facilities worldwide, thanks to the technology's ability to process giant datasets or train networks to analyze images. Now these applications could help Cory take the big game advantage on his home turf.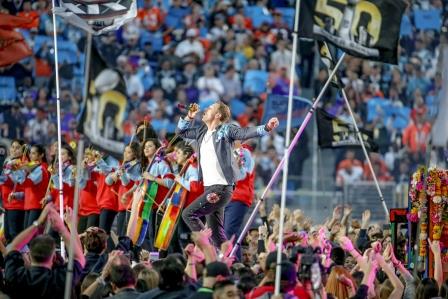 Cory, formerly with the British Military and a London-based police officer for Scotland Yard's Special Operations Department, brought his perspective on how to manage security issues to the stadium.
Now, the new stadium cameras ensure that National Football League mandates are followed during practice time, off-season programs and game days to ensure a safe season for the team and fans alike.
Video surveillance, including pan-tilt-zoom cameras and fixed cameras, need to visually control all public places of the stadium and be high-res enough to deliver a forensic quality so people's faces and movements can be tracked.
"We're looking for the absence of the normal and the presence of the abnormal," Cory said. "Video surveillance is crucial in this."
Cory is keen to go beyond the standards of facial recognition to improve the ability to scan crowds and offer behavioral analytics for crowd assessment.
"How to detect the change in a situation and focus on numbers of people in key locations and in areas of vulnerability, that's what we'd like to see next," he said.