Modern oil and gas exploration is a complex process that requires collaboration among geologists, geophysicists, cartographers and engineers in multiple locations.
The latest developments in virtualization are enabling companies to go further and explore farther than ever before. that's especially true for Brazil's Ouro Preto Óleo e Gás.
The six-year-old integrated energy company s using NVIDIA GRID technology to virtualize key 2D and 3D applications for oil and gas exploration. For example, applications like Schlumberger's Petrel and Haliburton's Landmark demand a high level of resources to deliver complex 3D data visualizations.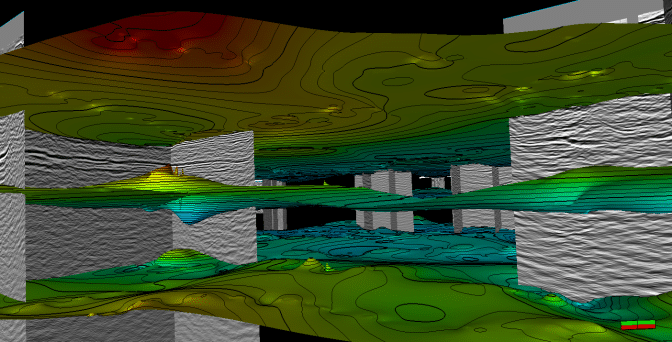 Ouro Preto turned to NVIDIA GRID to deliver graphics-intensive applications like these from the cloud to professionals out in the field on any device.
"NVIDIA GRID allows our geologists and geophysicists to use software that demands high-capacity hardware through their personal computers, tablets or even their cellphones," said Eduardo Cunha, who helps managed IT at Ouro Preto Oléo e Gás. "We already have employees manipulating seismic data remotely using their tablets."
With NVIDIA GRID, Ouro Preto can allocate resources to specific applications and deliver high-quality 2D and 3D graphics with exceptional performance and user experience. Sharing a GPU between several users, Ouro Preto teams now have the same local workstation experience in the palm of their hands.
"With NVIDIA GRID, we've virtualized our entire technical area, including our geologists, geophysicists, drilling engineers, cartographic engineers," said Cunha. "Virtualization delivers a new, simplified approach to offer, protect and manage desktops and applications, reduce costs and ensure that end-users can work at any time, in any location in the world, through any device."
Learn more about how NVIDIA GRID is transforming business.