Think of VR as a theme park for your face. It's about exploring virtual worlds with sight and sound, not passively watching images flickering across a 2D screen — according to a group of storytellers who spoke Tuesday at SIGGRAPH about their work to create experiences for the booming new medium.
The panel — who spoke to a packed room at the professional graphics conference in Anaheim, Calif. — comprised pioneers from across digital entertainment, including Bei Yang, creative technologies leader at Walt Disney Imagineering; Ted Schilowitz, futurist at 20th Century Fox, Shiraz Akmal, CEO and co-founder of Spaces, and Larry Cutler, CTO and co-founder of Baobab Studios.
The conversation was deftly steered by James Mathers, co-founder of the Digital Cinema Society.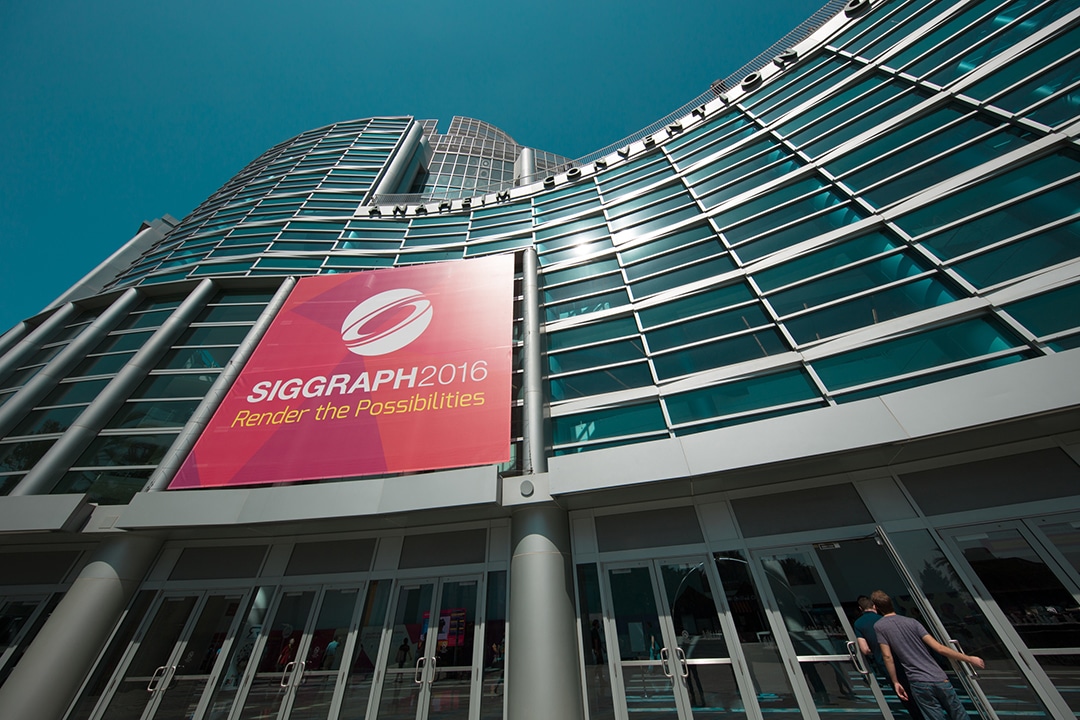 Biggest Risk in VR: Not Taking One
The panelists argued that this is the time to take risks in VR. Those who don't jump in will be left behind, just as past technology revolutions have broken storied brands that failed to adapt.
"If you rest on your laurels you're going to get run over," Schilowitz said. "The worst thing is to not experiment, to not put yourself out there and try new things."
VR, of course, has leaped from science-fiction fantasy to a nascent industry — driven by new technologies. Companies in fields ranging from medicine to manufacturing are putting new VR to work. And this year's SIGGRAPH conference is packed with technologies that promise to power the VR industry forward.
That means old ways of telling stories in cinema and gaming have to be rethought for a medium that immerses its users in digital worlds. "One of the real powers of VR that people are starting to explore is it's not a flat screen medium," Schilowitz said, adding that VR creates a spatial sense that users want to explore. "You're essentially strapping an theme park to your face."
Prepare Users
One of the biggest challenges is preparing users for stories told in a medium most have never experienced before. Early moviegoers, for example, would dive out of the way when an image of a locomotive came towards them on the screen.
Amusement parks can provide valuable lessons for people building VR experiences. Disney designs its rides so that everyone can see what the ride looks like before they get on it. That not only helps people avoid rides they aren't comfortable with, it lets those who opt out have a way to share in the fun, by seeing their friends enjoy the ride, Yang said.
"It's really important to make sure people understand what the experience is, what they're getting themselves into," Yang said of how Disney designs its rides.
Video Games Show the Way
Video games can provide another source of inspiration.
Just like game designers, VR designers need to help users understand which elements of an experience are interactive, and which are not. Another lesson: in virtual worlds users are often more interested in experiences than stories.
When creating its hit mobile app Dragons VR, Spaces found that no one paid attention to the story, testers were just amazed to be in another world. "So we ripped out the story," Akmal said. "They just wanted to fly a dragon."
Forget Flat Screens, Think Ski Slopes
VR stories will need to be driven by users in new ways. Think about the way you bomb down a ski run: no one skies backwards, but no one takes the same line through a mogul field, either.
"Everyone will have a slightly different experience," Schilowitz said.