Deep learning, photorealism and virtual reality — and the massive datasets that come with them — are huge hurdles for engineering and design workflows.
We'll be demonstrating what's newly possible for professionals working with computer-aided engineering and design tools like SOLIDWORKS when they're powered by our latest Quadro Pascal-based GPUs.
And you can see it all at SOLIDWORKS World 2017, this week at the Los Angeles Convention Center.
VR Virtually Everywhere
Step inside a virtual model of a roadster from PGO Automobiles, at NVIDIA booth 628, to experience the future of computer-aided design in VR. Two VR Ready Quadro P4000 cards immerse viewers in a 30-million polygon car designed in SOLIDWORKS. You can draw, annotate and perform dynamic sectioning and explosion while having the entire engineering dataset at your fingertips.
PGO also uses NVIDIA Iray in SOLIDWORKS Visualize to render prototypes of its exclusive sports cars.
The R&D team at SOLIDWORKS has been integrating the same technology in its demonstrators to offer different flavors of the experience. In the center of the SOLIDWORKS booth, you can test its models or load your own to navigate in VR with two Quadro P6000 GPUs and VR SLI.
At the Freight Farms product showcase in booth 823, you can check out the startup's self-contained produce-growing ecosystem container two different ways. You can explore the physical automated, hydroponic farm — built inside a shipping container equipped with tools, climate technology and plant-growing equipment — that produces high-volume harvests with minimal water consumption.
Or you can put on a headset and stroll through its virtual twin to understand how design validation and better spatial relationships can be investigated during the design phase — and before any physical prototyping. Designed entirely in SOLIDWORKS for rapid digital prototyping, the VR farm demonstrator is also powered by two Quadro P6000 GPUs in VR SLI on an HTC Vive.
Also in the SOLIDWORKS booth, you can see VR enhanced by photorealistic rendered panoramas. Using an HTC Vive or Google Daydream, you can navigate a garage filled with different cars or even in a luxury jet with a dynamic lighting animation.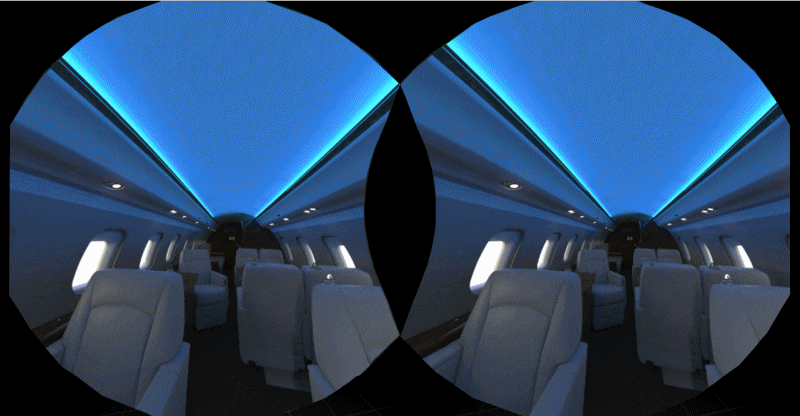 During this morning's keynote address, Suchit Jain, vice president of Strategy and Community for SOLIDWORKS at Dassault Systèmes, reinforced his company's commitment to emerging  technologies to further design.
"SOLIDWORKS, along with our partners, continues to push the boundaries of design, including technologies such as augmented reality and virtual reality," said Jain. "These technologies, these innovations, are helping (to bring) 3D designs into the real world. We've been working with our partners NVIDIA, HTC and Lenovo to bring AR/VR to SOLIDWORKS users."
As Real as It Gets with Photorealism
Engineers and designers can't afford to take chances. They need to accurately predict what the final outcome of their project or product will be. We'll show you how real photorealism can be with a side-by-side comparison of a EuroCave wine chiller next to a 3D model created with SOLIDWORKS Visualize with a Quadro P5000-powered Lenovo P71 mobile workstation.
Even after a close look, you'll ask, "Is it real or rendered?" And you might have to grab at a bottle of wine to tell.
Double Duty: Design and Simulation with New Quadro GP100
Bringing conceptual ideas to life in the product development process requires virtual prototypes that replicate form, fit and function of the final manufactured product.
With just a single GPU in a workstation, you can examine a CAD model of an engine to see how a variety of workflows can be performed, including 3D CAD design with photorealism, simulation model pre-processing, computation, and the post-processing of simulations.
We'll show these workflows on a workstation with our new Quadro GP100, which features unparalleled double precision performance combined with 16GB of HBM2 high-bandwidth memory.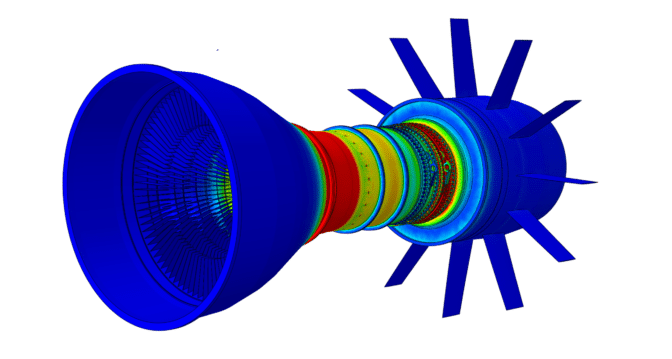 See more of what NVIDIA Quadro Pascal-based GPUs can do for simulation, rendering and VR across the show floor in our OEM and partner booths, including Boxx, Dell, HP, Lenovo, MSI, Optis and Puget Systems.