If you're a fan of Honda's motorsports racing efforts — or own one of the company's sharp-handling automobiles — you know how nimble the Japanese automaker can be.
Honda's bringing that agility to its growing global engineering and product design team with its Next-gen Engineering Workstation project.
The project moves Honda's R&D team from physical workstations to a new vehicle design platform that's more mobile and efficient. To do that, Honda relied on graphics-accelerated virtual desktop infrastructure with NVIDIA GRID and the NVIDIA Tesla M60.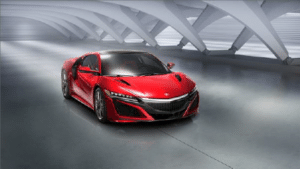 Today, Honda's virtual desktop deployment gives thousands of employees across R&D offices and factories in Japan and the U.S. continuous, no-latency connections to the latest vehicle development data.
"With NVIDIA GRID and the Tesla M60, our employees enjoy top performance and a great experience, anywhere, anytime, even while using graphics-intensive and heavy compute applications necessary for automotive design," said Masashi Okubo, assistant chief engineer of Honda R&D.
With graphics-accelerated virtual desktops, Honda's R&D team has achieved a new level of power and flexibility. That, in turn, has improved productivity, collaboration, mobility and morale. And with data centralized in the data center, users receive nothing but pixels. So Honda's intellectual property remains secure.
Learn more about how Honda and other global manufacturing firms deploy NVIDIA GRID to power graphics-accelerated virtualization across their workforces. Sign up for NVIDIA's GPU Technology Conference in San Jose, May 8-11. See a complete list of graphics virtualization sessions at GTC.