A months' long journey for thousands of the world's most promising high school students culminated last week in dual events hosted by FIRST Robotics – where they vied for $50 million in college scholarships.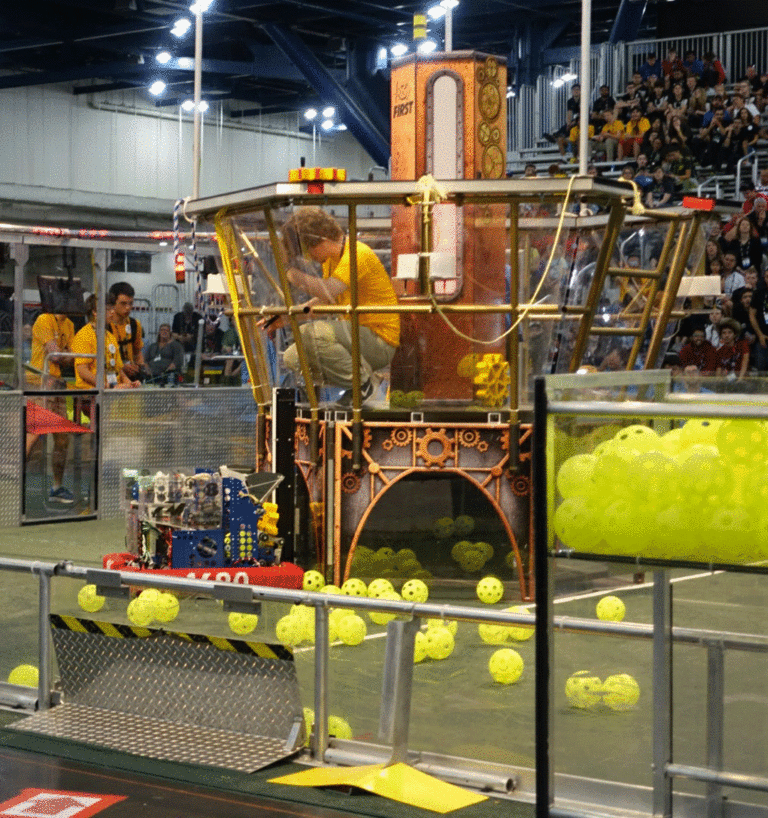 The 3,300 teams with 80,000-plus students from 25 countries who had begun the competition at the start of the school year were winnowed down in the finals held in Houston and St. Louis to about 800 teams. Thirty of those were among the 50 that NVIDIA had sponsored this year.
The FIRST robotics competition is designed to drive student interest in science, technology, engineering and mathematics
Jetson Hones Competitive Edge
Among the Houston-bound teams we backed was Spartan Robotics, of Mountain View, Calif. They used a Jetson while racking up the highest score during the Silicon Valley regionals and landing a Chairman's Award. Focusing on computer-aided design and in-house manufacturing ensured the team's robot would be nimble and responsive during numerous heats.
"Using the Jetson helps our turret align with the boiler to shoot from any position," said Ginger Schmidt, 18, a team captain, who also features in our video. "We're using a camera and linear interpolation to figure out distances to ensure higher accuracy."
Another of our teams competing there, Buchanan Bird Brains, of Clovis, Calif., used a Jetson on an Orbitty carrier board for computer vision. Coupled with OpenCV and C++ for autonomous driving, the robot had "distance to target, angle to target, and orientation to target," said Vivek Kumar, 17, chief technology officer of the team.
Space Cookies, an all-female robotics team sponsored by NVIDIA, the Girl Scouts of Northern California and NASA, also competed in Houston, after earlier winning the prestigious Chairman's Award at the Central Valley regionals.
Groundbreaking Innovators
In the finals in Houston, top honors were awarded to Australia's Thunder Down Under team, while NVIDIA-sponsored teams, including Citrus Circuits, rocked into the championship finalists group, and won multiple subdivision groups.
NVIDIA hosted a "Robot Service Center" during the Houston competition for teams needing help with their bots, manned a booth at the Innovation Fair showcasing the latest technologies, and delivered popular "Tech Talks" on autonomous machines and deep learning tools.
Among teams we sponsored reaching the final in St. Louis were the Aluminum Falcons, of Groton, Conn., which enjoyed the best season in their 10-year history. They arrived at the final as No. 1 ranked team in their New England regional. They also won an Engineering Excellence Award, and twice won the Innovation Controls award.