The visual world of architecture, engineering and design is a fertile ground for virtual reality. GPU Technology Conference attendees last week got a broad view an industry being transformed by this fast-growing technology.
From speeding the design process to enabling collaboration to ensuring worksite safety, AEC firms are finding that VR helps them implement leading-edge practices.
At architectural giant Gensler, GPU-powered VR is helping to bridge the disconnect between building plans and final results. The traditional approach of showing clients 2D drawings of project designs just isn't working anymore.
"Sometimes when clients see the final plans, it's not what they expected. Virtual reality eliminates that," said Scott DeWoody, Gensler's global creative media manager, during his GTC presentation. "Once you put the headset on and you're in another environment, you just kind of get it."
Try Before You Buy Comes to Architecture
Gensler delivers early-stage designs to clients as single-point, 360-degree renderings viewable with tools such as Google Cardboard or GearVR. Gensler's team then ups the ante to room-scale VR tools like Oculus Rift and HTC Vive, so the designer and client can walk around the planned space together and maneuver objects.
DeWoody said the firm saves a lot of money by showing clients hundreds of designs with VR. Its designers are then pointed toward just a few to focus on.
In fact, VR was a key tool for Gensler when it designed NVIDIA's new headquarters building (see "VR was essential to Gensler's design of NVIDIA's new headquarters," in The Architect's Newspaper). And Gensler's designers are producing better models than they did before VR was introduced.
The firm also is pushing its use of the technology by developing its own VR platform. Team members even conduct weekly VR tours in which various Gensler facilities share current projects with "visitors" from throughout the company.
Down the line, DeWoody said he hopes to introduce some form of VR collaboration tools.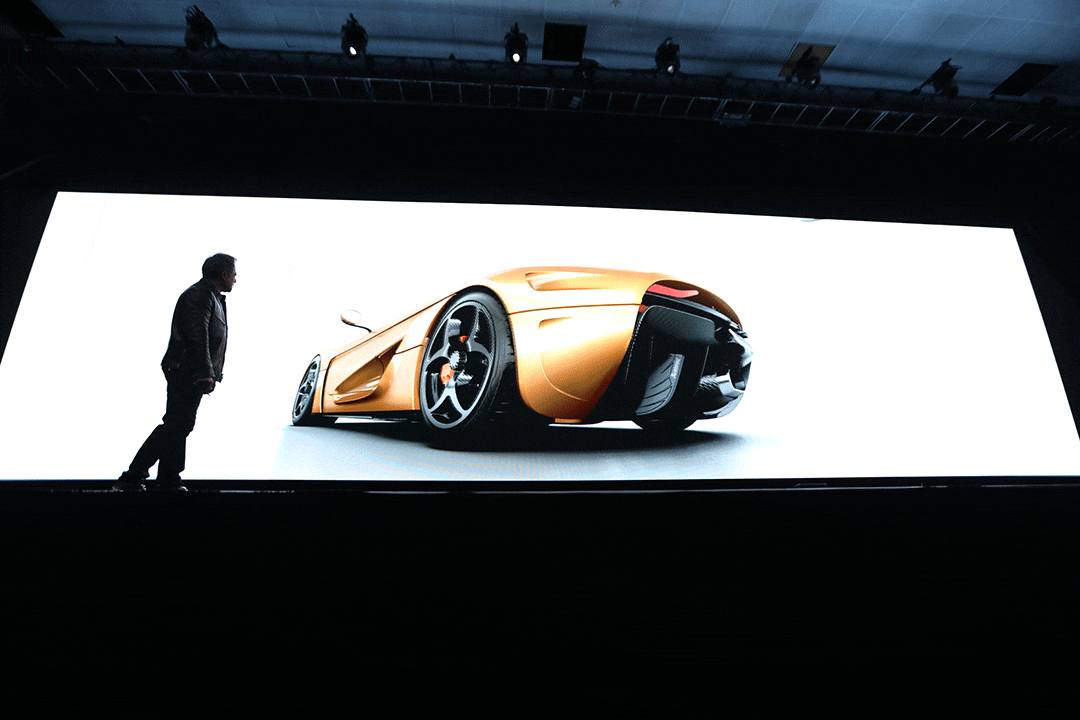 Saving Trees, and Treasure
Elsewhere, The Gettys Group, a global hotel design firm, had been held back by inefficient processes that have designers printing CAD drawings, sketching over them and reproducing them as PDFs to share with clients. And then drawing on them some more. It's a model that had grown untenable.
"What we're starting to see is a need for a new way to work," said Ron Swidler, principal of The Gettys Group, during his GTC talk.
Large hoteliers around the world hire The Gettys Group to take their brands in new directions. Everything from décor and music to smells and signage are considered. VR is helping the company reinvent the way it serves its clients.
One hotelier asked The Gettys Group to help it redesign the main building at each of 40 residential hotel properties it had acquired. The client had been told that tearing down and rebuilding would cost $3 million each. They wanted to minimize that investment.
Being able to take scans of the buildings and import them into a VR environment, rather than using tracing paper laid over hand drawings, helped The Gettys Group to come up with an effective redesign strategy. And the VR demo blew away the hotelier's executive team. Better yet, the pricing of the redesign was just $1.5 million per building, saving the client $60 million.
And the timing of The Gettys Group's adoption of VR couldn't be better, Swidler said.
"Our clients are now coming to us, and asking what kind of augmented and virtual reality tools we have, and that's the tipping point," he said, adding that while the firm isn't using AR yet, he sees lots of potential.
Virtually Invulnerable
While VR helps The Gettys Group and Gensler bridge the gap in client perception that forms between the design stage and the completion of a project, Gilbane Building Co. has been using it to improve project planning and ensure that worksites are safe.
It achieves the latter through a VR game that puts employees on a job site, so they can interact with risks first hand, in a safe environment and learn safety practices much more quickly than they can by watching hours of training videos.
"We can definitely utilize this kind of technology to help us," said Kyle Szostek, senior virtual construction engineer at Gilbane, to GTC attendees. "The smarter it gets, the more efficient we become."
Szostek also said the company sees huge potential in incorporating AI and deep learning into its VR tools to see things that people can't, essentially creating additional pairs of digital eyes.