Hundreds of Ph.D.s prowled the hallways of the eighth annual GPU Technology Conference in San Jose last week to catch up on the latest developments in AI. Also in attendance were hundreds of teens, getting their first taste of what AI can offer.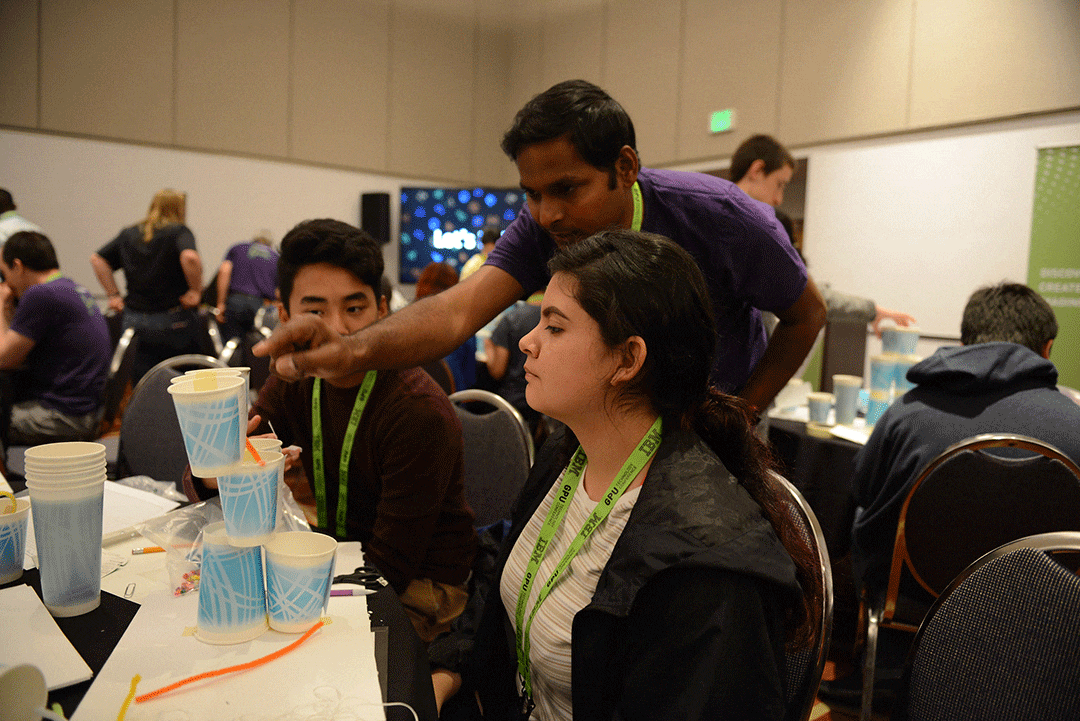 Some 200 students, from half a dozen local middle and high schools, joined workshops explaining AI and robotics technologies, coupled with think-on-your-feet team challenges. Experimenting with AI and robotics applications also helps reveal a possible path to careers in science, technology, engineering and math.
The day's first event was part of the new Techsplorer initiative led by the NVIDIA Foundation, our employee-led charitable arm, in partnership with science education nonprofit Iridescent.
The aim: expose underserved youth to cutting-edge technologies like AI, as well as their myriad applications and potential to transform industries.
"We had real design challenges. We had to create a big picture on a graph to think things through, and then it was all about the little details of the design," said Bhan Pragya, 14, an eighth-grader at Ocala Steam Academy in San Jose. "The structure was too wobbly and kept falling, so we had to keep experimenting to make things work."
Spoken like a true engineer.
Techsplorer: Three AI Challenges
Led by 20 NVIDIA volunteers, the students learned about AI and its applications before tearing into hands-on activities using rubber bands, paper plates, straws, paper clips, marbles and aluminum foil.
Pragya's team focused on a challenge involving parallel processing during the half-day event. Other students tackled challenges focused on neural networks and self-driving cars.
Each team had to build a machine to process data using parallel channels, create a network that classifies information, or build a system of circuits to navigate around obstacles. While presenting their creations, students shared how they iterated their models, tweaked designs and worked through failures.
The students then toured the GTC exhibition hall, checking out demos of robots, drones and BB8, our AI car, before lining up to try out VR applications.
FIRST Robotics: Hands-On Labs
Later in the day, nearly 100 students participating in the annual FIRST Robotics competition, several sponsored by NVIDIA, came to GTC to participate in a hands-on lab using the NVIDIA Jetson TX1 Developer Kit.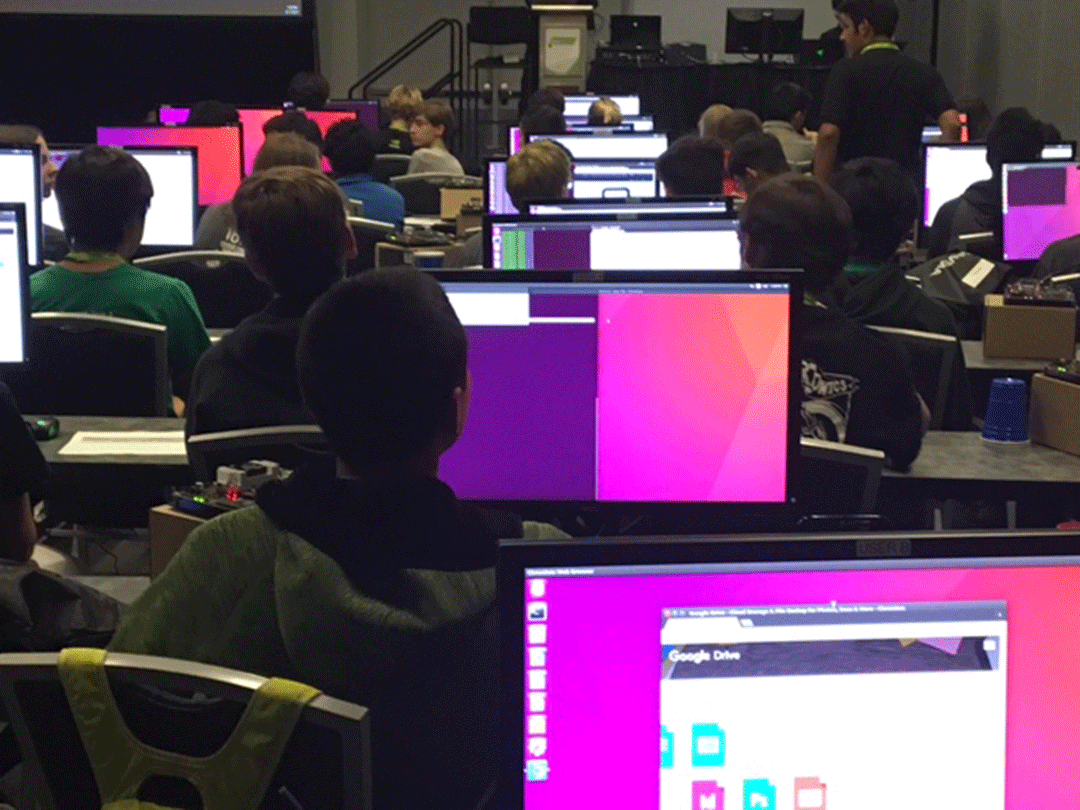 Piling into a room set up with training stations equipped with a Jetson and giant monitors, students listened to talks on AI and deep learning, before diving into the instructor-led workshop.
Sharing tips and tricks, NVIDIA instructors explained how to apply deep learning technology to devices. The buzz of lively debate and discussion from students filled the room as they tested their programing.
NVIDIA's involvement in FIRST and the Techsplorer initiative are part of its commitment to supporting STEM programs in K-12 education.