School is the last place most kids want to be over the summer. But then, most summer school classes don't involve building race cars. And they especially don't involve autonomous race cars.
Yet that's exactly what nearly 40 high schoolers did at MIT's Beaver Works Summer Institute. Leaving the swimming and s'mores to their classmates, these students pursued a bigger adventure — learning about self-driving car technologies.
In four-week program sponsored by NVIDIA, the students soaked up knowledge about topics like object detection, mapping and localization from leading lights at MIT, the NASA Jet Propulsion Laboratory and Harvard University.
They broke into nine teams to engineer their own autonomous mini-hotrods powered by NVIDIA Jetson TX1 embedded supercomputers. They closed the program by racing them in the MIT Mini Grand Prix.
Students Who Love Tech
Maryam Ahmad, a 17 year old from New Hampshire, was a member of the Crazy Eights team, which swept the Grand Prix by winning in all three categories: speed, innovation and "most flair."
Although Ahmad has a longstanding interest in biology, "this really unleashed my interest in robotics," she said. But the learning went beyond expanding her science horizons. "Every day, I gained new technical and communications skills, and every day I became a better teammate," she said.
Sixteen-year-old Syed Hassan of New York has a long-time interest in technology, especially robotics, and the MIT program only amplified that. "You can have robots do everyday tasks so you can put time and attention into things that matter more," he said.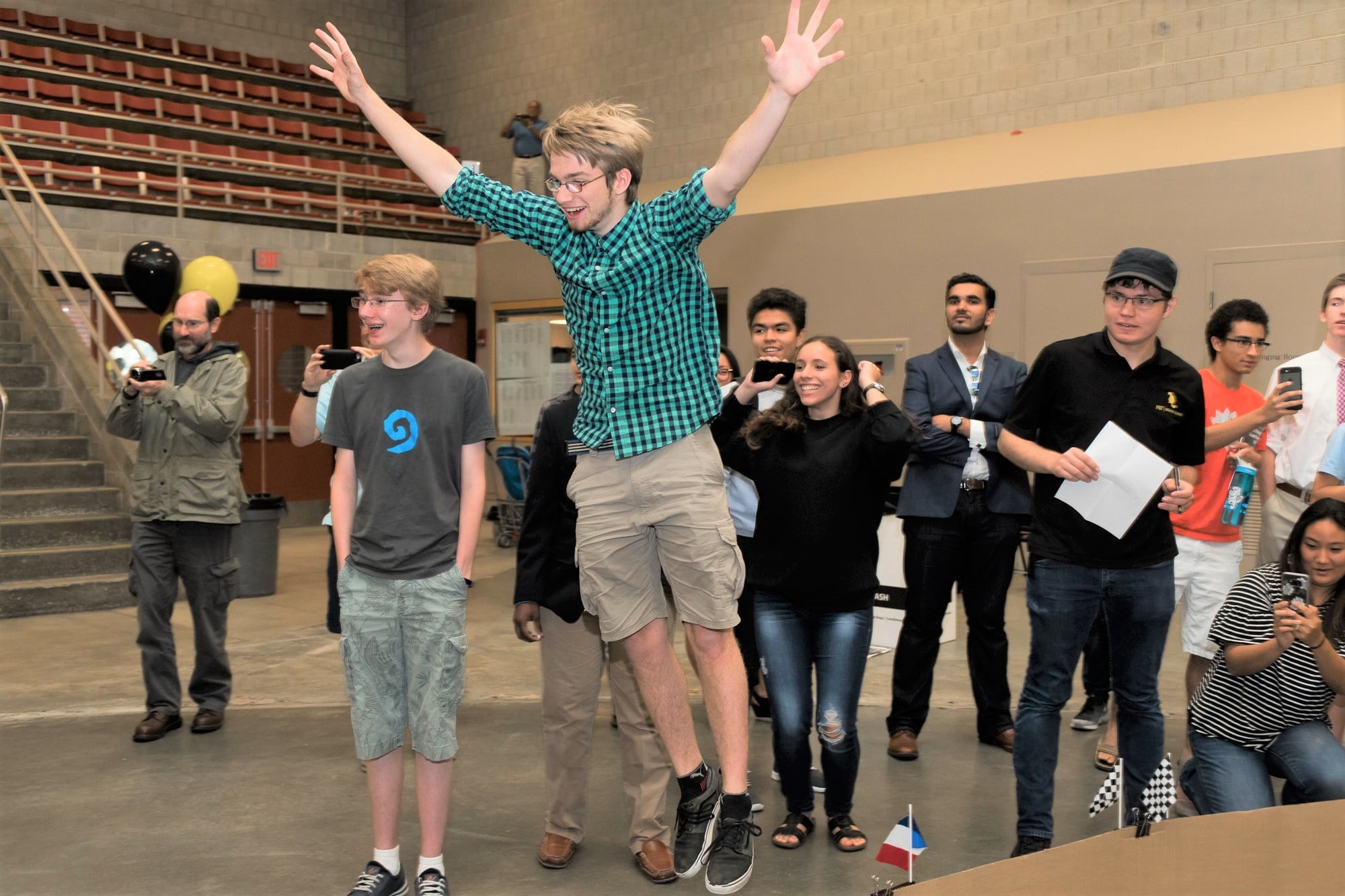 Self-Driving Car Class Boosts Student Prospects
Students came to the MIT autonomous car class from across the country — 13 states and Puerto Rico. To be eligible, they had to take a self-paced online course during their spring semester to beef up their skills in areas like computer vision and Python programming, which they'd need for the fast-paced summer session. The best students got to attend the free program at MIT. Another 20 students participated in a similar class remotely.
"In many high schools, there are strong computer science programs that focus on abstract concepts, or robotics classes that only focus on hardware," said Sertac Karaman, an MIT professor of aeronautics and astronautics who helped run the program.
Karaman said he aims to complement the students' high school studies.
"The hope is that when we look back at their careers in 10-20 years, they'll be doing wonderful things," he said. "Learning to be part of a team and to be entrepreneurial will create a positive impact in their lives beyond high school."