Against a backdrop of Bavaria's fall foliage, autonomous vehicles are driving on the test track at GTC Europe in Munich.
Deutsche Post DHL is demonstrating its "last mile" autonomous delivery. On Tuesday, NVIDIA announced that DPDHL, the world's largest mail and logistics company, and ZF, one of the world's largest automotive suppliers, have partnered to deploy a test fleet of autonomous delivery trucks, starting in 2018.
DPDHL will outfit electric light trucks with the ZF ProAI self-driving system, based on NVIDIA DRIVE PX technology, for automating package transportation and delivery. The autonomous capabilities will include the last mile of deliveries — taking packages from a central point to their final destinations. It's the most complex and costliest aspect of courier and e-commerce deliveries.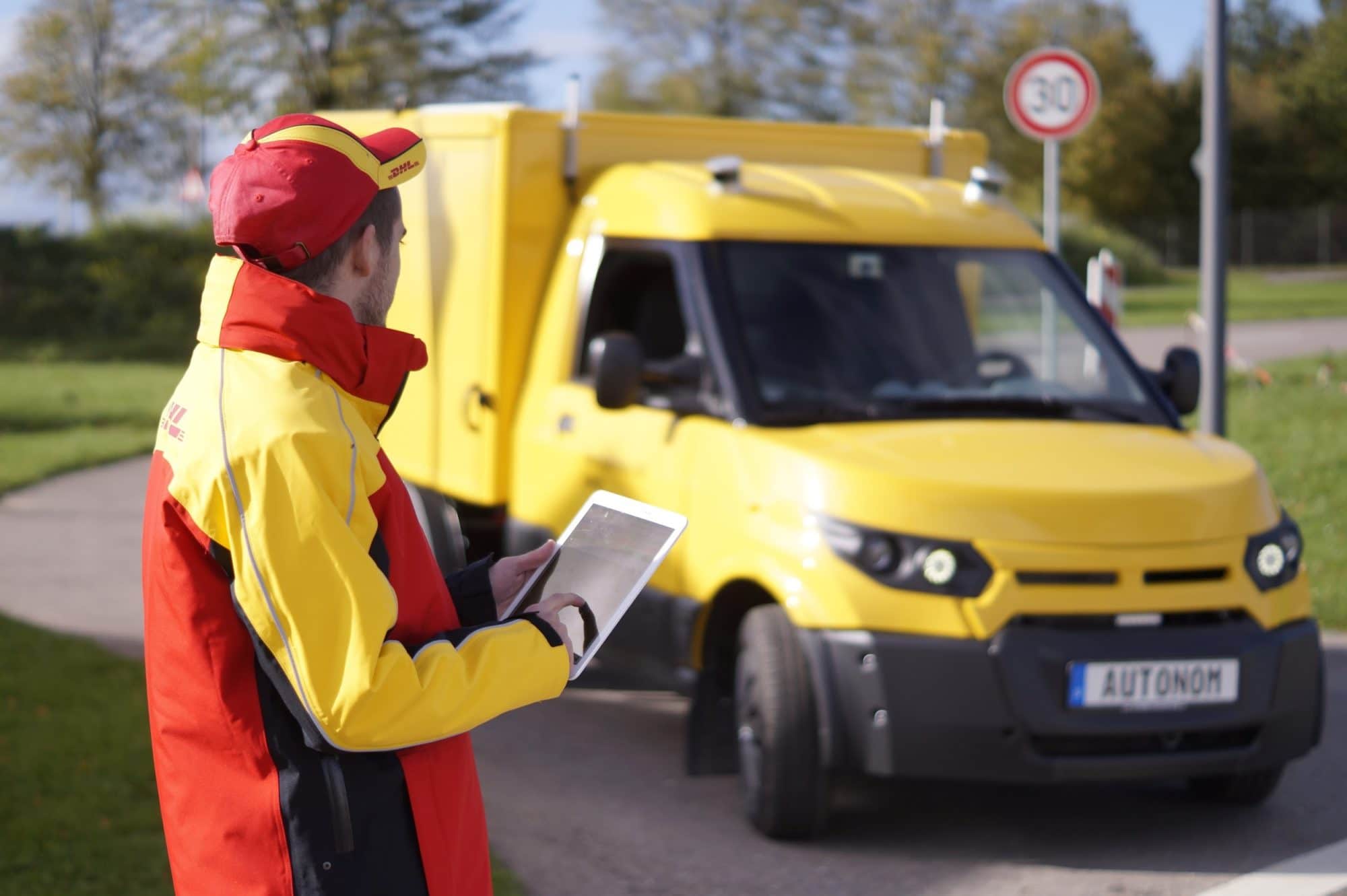 To demonstrate this capability, DPDHL brought two StreetScooter electric delivery vehicles to GTC Europe. They're equipped with multiple sensors, including cameras, lidars and radars. On the GTC test track, attendees experience how the vehicles use AI to understand the environment, plan a safe path forward and proceed along a selected route.
Nearby, Virtual Vehicle's Automated Drive Demonstrator takes visitors on autonomous rides. This summer, Virtual Vehicle — an R&D center working on vehicles of the future — became the first organization to test an autonomous car on public roads in Austria.
Their research platform uses DRIVE PX to recognize safe driving space, and detect objects and lane markings. The goal of this self-driving project is to create an open platform for partners, who can add their own sensors and driving algorithms to customize an autonomous vehicle's capabilities.
Representing racing enthusiasts, three Formula Student Teams joined the demonstrations. KA RaceIng, Greenteam Stuttgart and Schanzer Racing each brought their small, formula-style autonomous cars to the event. The teams designed and built their DRIVE PX-powered autonomous cars as part of the international Formula Student competitions. Visitors watched as the KA RaceIng car navigated the track without a driver.
The vehicles displayed around the conference, and those demonstrating autonomous driving capabilities on the track, give GTC Europe visitors a first look at the self-driving technology of tomorrow.
Click here for more information about upcoming GTC conferences, and follow NVIDIA DRIVE on Twitter and LinkedIn for the latest news about our autonomous driving platform.