Lung cancer is the most common cancer worldwide. It's also one of the most deadly. More than 80 percent of people with lung cancer die within five years of being diagnosed, and half die within a year.
H. Michael Park, co-founder of startup Innovation DX, is working to improve those odds. In December, his St. Louis-based medical analytics company plans to release its first product — a GPU-accelerated AI system that detects lung cancer in its early stages from a simple chest X-ray.
The product will initially launch outside the U.S. while Park and co-founder Connor Monahan pursue FDA approval.
"Lung cancer is so deadly today because it's diagnosed so late," Park said. "We wanted to see if we could help people survive by detecting it early."
What Makes Lung Cancer So Dangerous
Lung cancer symptoms usually don't appear until the cancer is too advanced to cure. Routine chest X-rays seldom spot the disease. Even annual chest X-rays rarely spot the disease in its early stages, according to a study published in the Journal of the American Medical Association.
If medical professionals could find lung cancer early, survival rates would more than triple, according to the American Lung Association.
Park and Monahan, who met on their high school robotics team, set out make that possible.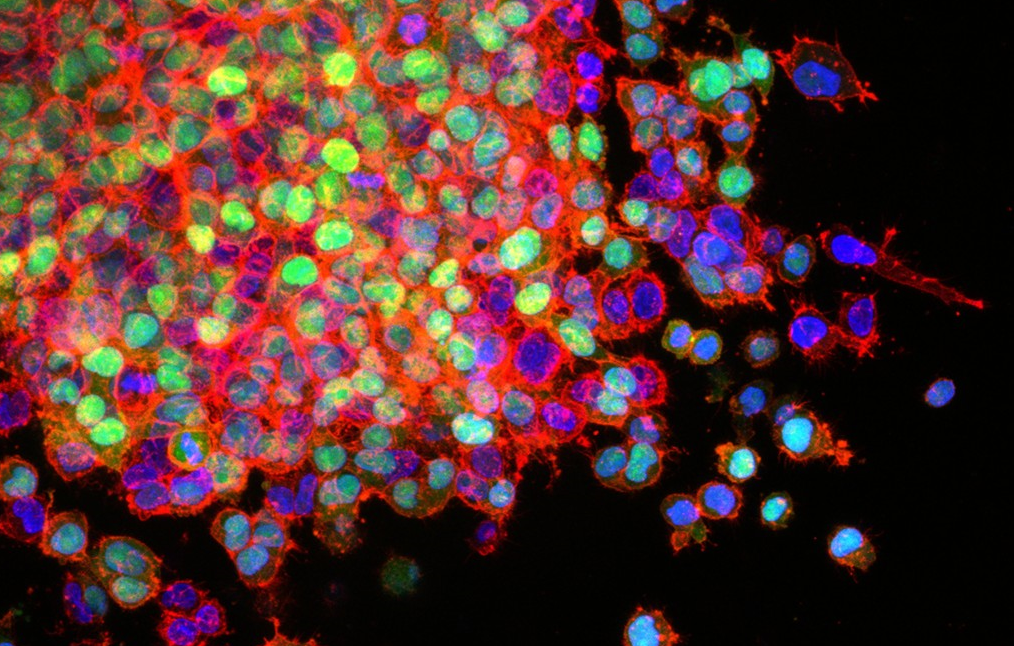 Results at Warp Speed
To do so, the duo used a technique called genetic deep learning — which brings together deep learning and principles found in evolution — to train a neural network to detect the presence or absence of lung cancer. The neural network learned to spot the disease from 12,000 chest X-rays of confirmed cases from a National Cancer Institutes dataset.
To speed training, the team used the CUDA parallel computing platform, our GeForce GTX TITAN Xp GPUs with the Python Caffe deep learning framework. They deployed their model — a process known as inference — on our Tesla GPU accelerators in the Amazon Web Services cloud.
"Instead of running this on CPUs, which takes 40 seconds, we were able to do it with 96 percent in just 3.41 milliseconds," Park said. Put another way, the Innovation DX algorithm delivers an accurate result in the time it takes a housefly to flap a single wing.
That doesn't mean radiologists are out of a job, Park said. The system is designed to be a second opinion.
Innovation DX is working with a hospital in Maryland and the NIH to run a beta test that pits the technology against professional radiologists. The company, which plans to add CT scans to the beta, is participating in our Inception virtual accelerator program, which assists startups that are changing industries with AI and data science.
The Cost of Misdiagnosis
But lung cancer is only the beginning for Innovation DX, said Park. The goal — to use AI to reduce misdiagnosis on a larger scale — has a personal angle for Park. The 21-year-old has cystic fibrosis that went undetected for the first eight months of his life.
"I grew up knowing what it's like to be in the hospital and I saw first-hand the cost of misdiagnosis," he said. "It made me think, 'What if doctors had a second set of eyes?'"
He and Monahan, 18, decided to use what they'd learned about computer science and machine learning to improve healthcare.
"I may not understand medicine, but the algorithm does," he said.

To learn more, read Innovation DX's white paper, "Genetic Deep Learning for Lung Cancer Screening."
Main image in this story shows a lung cancer cell dividing. Both images are courtesy of the NIH.