Maybe it says a lot about the work we do at NVIDIA that some of the most coveted items in our annual charity auction — parking spots — are about getting to work quicker.
Or could be people hate to walk.
Grab one of the several dozen primo spots up for sale in the online auction and you're just steps away from the entrance of any building on NVIDIA's sprawling Silicon Valley campus.
Whatever the reason for the annual frenzy, there's no doubt about the enthusiasm as our annual NVBay employee-only auction — launched today to coincide with #GivingTuesday — enters its 15th year.
$1 Million in 15 Years
Funds from the auction help the NVIDIA Foundation, our employee-led charitable organization, provide underserved students the tools and skills they can use to succeed.
Over the years, NVBay has raised almost $1 million. With our latest effort, we're hoping to break last year's record of $167,000 in winning bids.
On the block: 500 items donated by employees themselves, as well as generous vendors and partners.
It's a list that says a lot about NVIDIA's culture.
Donuts for Dollars
There are videogames, of course, from partners such as Electronic Arts (Star Wars Battlefront, Battlefield 1, Madden 17, and NHL 17) and Clever Endeavor Partners (Ultimate Chicken Horse). And, of course, our GeForce GTX graphics cards.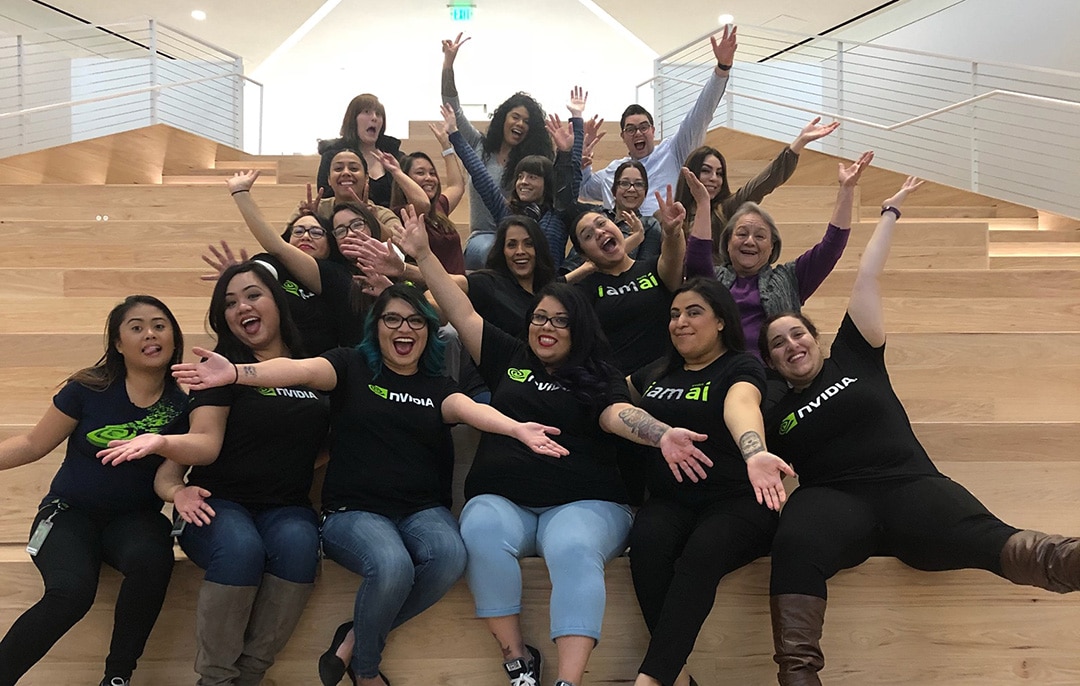 Also home cooked: creative marketing maven Doug MacMillan's legendary pulled pork. And if you've got company, software engineer Jibran Jahshan will create a three-course Lebanese meal for six.
If you prefer music, you can bid on a performance by a five-piece jazz combo led by saxophonist and NVIDIA Linux graphics driver engineer Andy Ritger.
Other colleagues — Sharen Yuan and Hunaid Hussain, both skilled shutterbugs — are offering photoshoots. Perfect to celebrate an engagement or capture a moment with family.
For those looking for a break from the kids — to catch up on sleep or play a little Madden 17 — the reception staff at our front desk will watch your kids for the day.
Then there's a donut run for 20 that promises to keep the participants in your next onsite meeting sweet. If that doesn't work, try a three-month youth membership at a local Kung Fu academy.
Maybe all this is why those parking spots are so popular. Between the cooking, the music, the photography and the martial arts, these are people with places to go. Work happens to be one of them.