Known as the "Car Capital of the World," LA welcomes today tens of thousands of car enthusiasts to the Los Angeles Auto Show, giving them a snapshot of what cool new models will hit the streets in the year ahead.
Earlier in the week, I got a sneak preview of the cars and discussed the technology NVIDIA is powering during the pre-show Automobility LA conference.
Demystifying AI for Automotive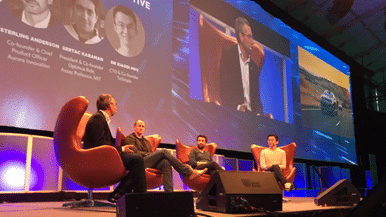 During the conference, I led a panel discussion featuring Sterling Anderson, co-founder and chief product officer at Aurora Innovation; Sertac Karaman, president and chief scientist at Optimus Ride; and Xiaodi Hou, CTO and co-founder of TuSimple.
We discussed how AI is transforming the entire transportation industry, and their vision for how cars, trucks and shuttles will become fully autonomous.
An interactive poll of the audience indicated that over two thirds of the developers in attendance are already involved in AI related projects in the creation of new mobility products and services.
Whether a developer or not, everyone will enjoy seeing some of the new cars to hit the road equipped with NVIDIA technology.
Flagship Audi A8 Makes North American Debut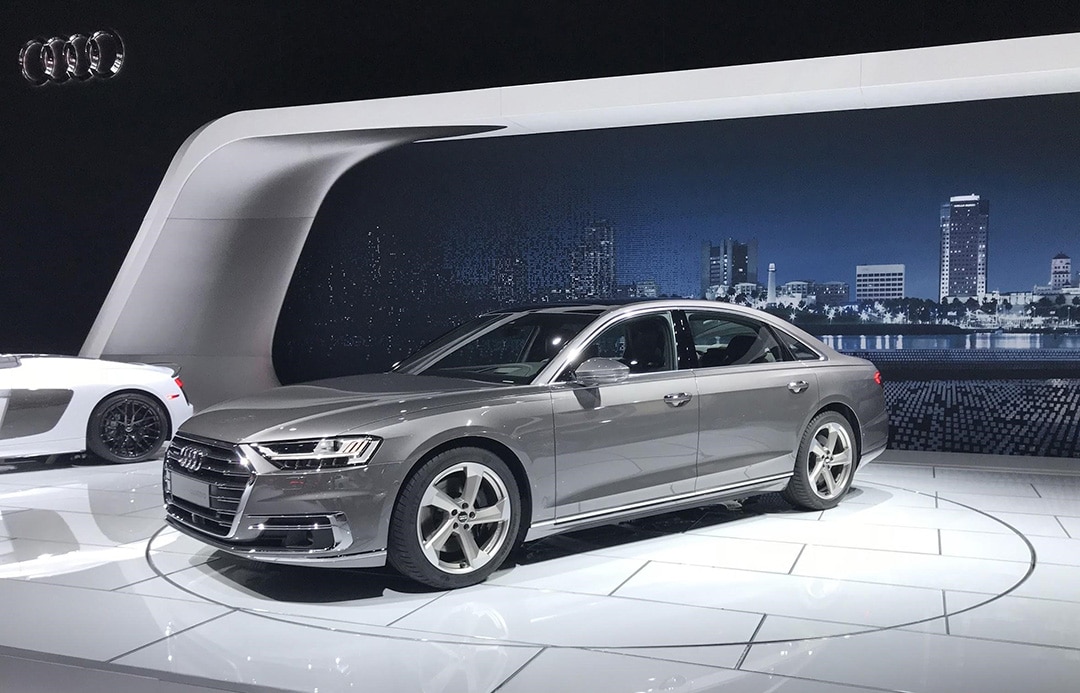 Making its North American debut, the Audi A8 is the world's first Level 3 autonomous driving vehicle to go into production. It also features a series of high-tech features powered by NVIDIA.
Not only is NVIDIA the brain of Audi's zFAS driver-assistance system, the world's first true traffic jam assist system, but we also enable the car's revolutionary new user interfaces, a new infotainment system, a new virtual cockpit and new rear-seat entertainment. This flagship sedan is truly packed with NVIDIA tech.
Tesla Makes a Cameo
Known as a pioneer in mobility technology, as well as a maverick in its marketing, Tesla Motors brought its widely anticipated Model 3 to the show floor. Starting at $35,000, Tesla's stylish four-door sedan promises to bring the electric automaker's trademark blend of zippy acceleration and long-range cruising to a larger audience than ever.
All Tesla models use the NVIDIA DRIVE PX AI computing platform to power the Autopilot, which delivers more than 40 times the processing power of the previous system and runs a Tesla-developed neural net for vision, sonar, and radar processing.
Porsche Panamera Turbo S E-Hybrid Sport Turismo
Given that my hometown of LA promotes itself as Car Capital of the World, I'm not surprised that Porsche announced that California is its fifth largest market globally.
So what better way to celebrate this iconic brand than to announce the new Panamera Turbo S E-Hybrid Sport Turismo? It's a hatchback wagon version of the popular four-door sedan that delivers a mind-blowing 680 hp via an electric hybrid system. There's not just high performance under the hood — the powerful NVIDIA-based infotainment system provides rich graphics, displaying navigation, real-time traffic information and vehicle information.
"Care by Volvo"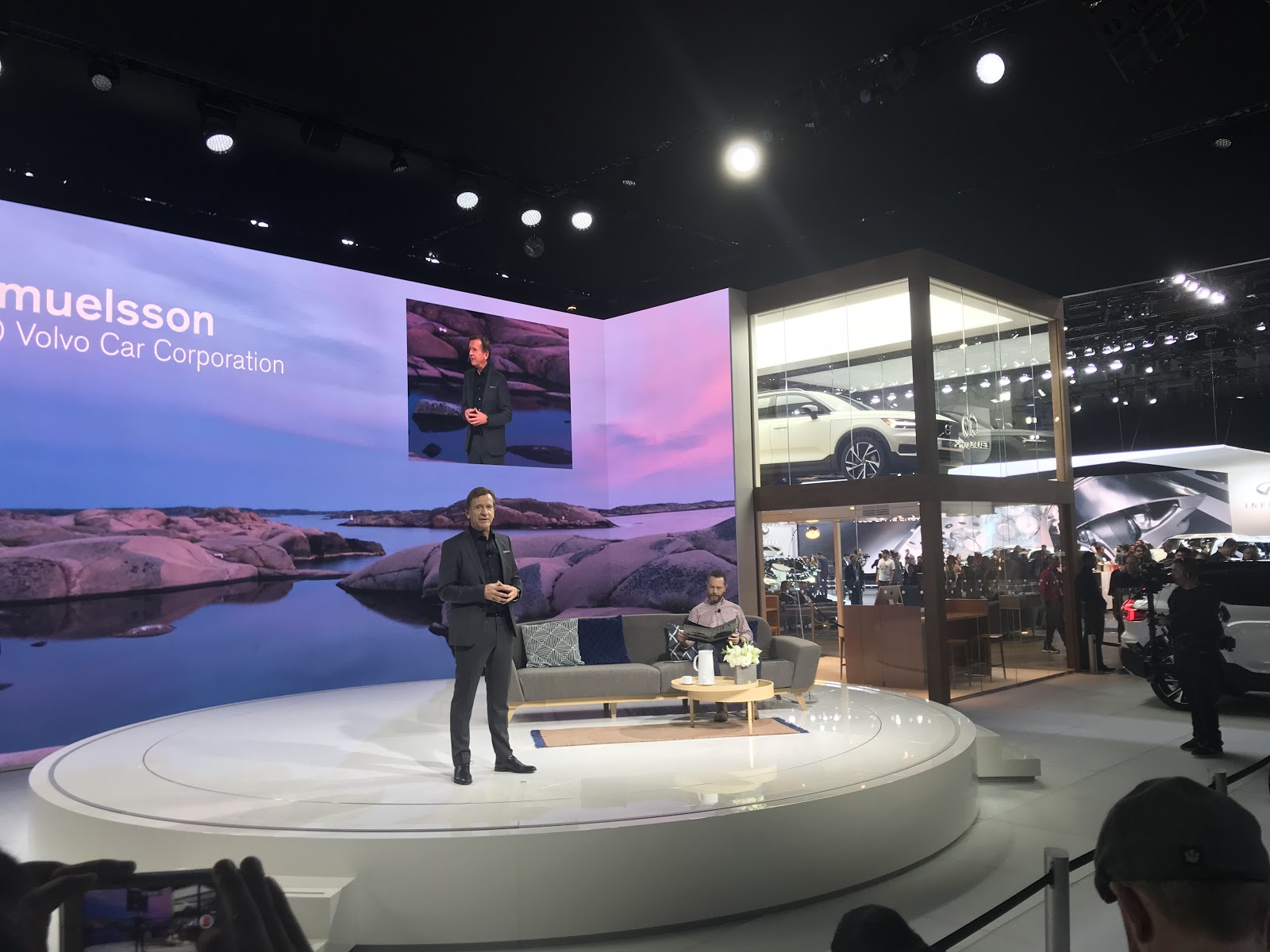 It's not just new car technology that I found impressive. We're also seeing new business models for owning or using a vehicle.
Our partner Volvo launched "Care by Volvo." This enables Volvo customers to order the new XC 40 via a new model of ownership that requires no down payment. The 24-month subscription includes the cost of the vehicle, insurance, maintenance and a concierge service. All this can be acquired through an online transaction that takes less than 10 minutes to complete.
If you're in Los Angeles now through Dec. 10, check out the LA Auto Show to see what's coming down the road. Let us know what's your favorite NVIDIA-powered vehicle.