Amid robots and roadcars, NVIDIA concluded its seven-city global GPU Technology Conference series in Japan, which leads the world in autonomous machines.
Yet another packed house greeted the event — 4,000+ developers, company execs and researchers filling a downtown Tokyo hotel —as NVIDIA founder and CEO Jensen Huang described the transformational reach of GPU-powered deep learning.
"The next major revolution is autonomous machines and I can't imagine a more appropriate place than Japan to invent their future," said Huang at the year's seventh GTC.
He shared news of AI reaching into a new industry, with NVIDIA joining together with Japan's Komatsu to create safer, more efficient construction sites. He also set out his vision for the future of the software-defined cars, which can provide enhanced  capabilities that recognize the driver, and provide appropriate warnings, powered by the NVIDIA DRIVE Xavier platform.
The Japan event brought attendance at this year's GTC series to more than 22,000, stretching from the spring kickoff in Silicon Valley through sold-out fall shows in Beijing, Munich, Tel Aviv, Taipei and Washington, D.C. That's a tenfold increase from just five years ago.
The conference included 70+ deep dive sessions on aspects of AI, deep learning training for more than 1,000 engineers, and a showcase featuring the work of 20 domestic companies in NVIDIA's rapidly growing Inception program for AI startups.
Komatsu Partnership Announced
The show's big news: NVIDIA partnering with Komatsu, a world leader in heavy construction equipment, to bring edge-to-cloud AI technology, improving the safety and productivity of construction sites. That's no small thing in Japan, where a labor shortage amid a rapidly aging population means that one-third of the country's current 3.4 million construction workers are expected to leave the field in the next decade.
"Using virtual reality and artificial intelligence we can fuse autonomous machines and humans," Huang said. "We're partnering with Komatsu, one of the world's great companies, which is now inventing the future of autonomous machines, I'm super excited about that."
With the news, construction and mining joins a growing list of major industries where NVIDIA has partnered with market leaders to apply the power of deep learning. Last month, we described plans to transform medical imaging, with partnerships with GE Healthcare and Nuance. Last year, we set out a path to transform robotics with deep learning, working with Japan's FANUC. And for several years, we've been advancing the application of AI in automotive, working on key projects with Audi, Tesla, Toyota and Volvo, among others.
"Deep learning has the opportunity to revolutionize the future of manufacturing, the future of industrial equipment, the future of robotics, and help create the next generation of autonomous machines," Huang said.
He expressed strong enthusiasm for Japan's ability to continue to lead the world in intelligent machines, which he said will become increasingly ubiquitous in the years ahead.
"I believe one day every single thing that moves will be autonomous or will be infused with autonomy," he said.
The keynote also featured a series of demonstrations in which Huang showed how the NVIDIA DRIVE autonomous platform will provide a dramatic range of AI-infused co-pilot and assistance features. This will help automakers provide capabilities associated with full autonomy years before its official arrival.
Such a vehicle will, for example, notify the driver of potential safety hazards outside the vehicle. Within the vehicle, it will detect driver drowsiness and distraction, providing the appropriate alerts. While parked, it will recognize the driver as they approach the vehicle, automatically opening the door or trunk, and adjusting the seats and controls to their preference.
On the highway, NVIDIA DRIVE can even take over driving as a co-pilot, using its full surround perception to enable adaptive cruise control, lane keeping and automatic lane changing. And with over-the-air software updates via Wi-Fi or cellular connections, the system's capabilities can be expanded throughout the life of the vehicle.
Also announced at GTC Japan were several ecosystem partners that are now using the NVIDIA DRIVE platform.
Pioneer announced that it will combine its 3D lidar sensors with the NVIDIA DRIVE AI platform to create autonomous driving solutions in 2020. The sensor, which can detect and map remote objects with great precision, will be high performance and low cost.
And Tier IV, a Nagoya-based startup, has developed an AI-based vehicle it calls Milee, a modified Yamaha motorized golf cart with 3D printed panels, and powered by NVIDIA DRIVE. Designed primarily for ride sharing and deliveries in urban areas, the vehicle doesn't have an accelerator, brake pedal or steering wheel. With a top speed of 20 km per hour, it's envisioned that it could be used for last-mile delivery and ultimately to provide mobility to the elderly and residents of remote areas.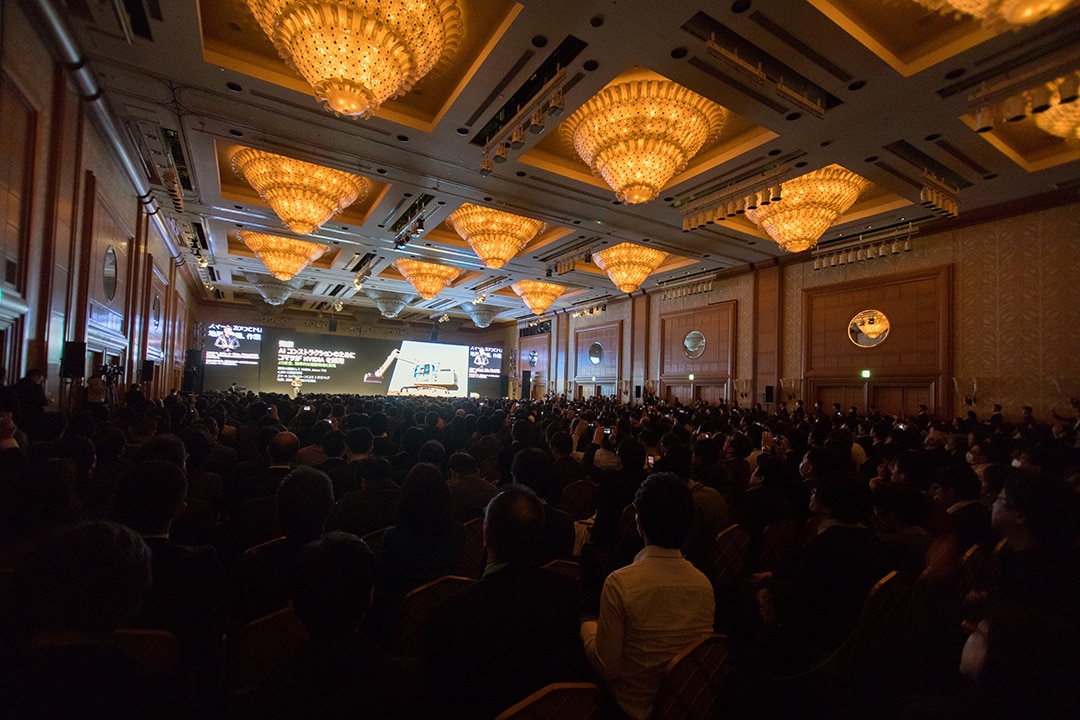 Bringing Chainer to NGC, and Tesla V100 GPUs to ABCI
Huang announced that the Chainer deep learning framework, developed by Japan's Preferred Networks, is now available on the NVIDIA GPU Cloud container registry.
NGC, which is available free of charge to developers using NVIDIA GPUs worldwide, includes NVIDIA-optimized deep learning frameworks such as TensorFlow and PyTorch, third-party managed HPC applications, NVIDIA HPC visualization tools, and NVIDIA's programmable inference accelerator, NVIDIA TensorRT.
NVIDIA also announced that Japan's National Institute of Advanced Industrial Science and Technology is using more than 4,000 NVIDIA Tesla V100 GPUs to build Japan's fastest supercomputer, called AI Bridging Cloud Infrastructure (ABCI). Set to come online this spring, it's expected to achieve 37 petaflops of FP64 HPC performance and 0.55 exaflops of AI performance.