He's 260 pounds. He's jolly. He and his reindeer travel at hypersonic speeds.
We may not understand Santa Claus and his yearly Christmas eve journey. But, thanks to NORAD — which monitors the skies above North America for flying phenomenon of all kinds — we can track this annual anomaly.
Headquartered at Peterson Air Force Base in Colorado, NORAD — the North American Aerospace Defense Command — tracks Santa using Cesium.
The open-source WebGL globe and map engine maintained by Analytical Graphics is widely used for visualizing fast-changing data. The Exton, Pa., firm has worked with NORAD since 1997 on the effort.
When paired with the latest internet browsers, WebGL can take advantage of powerful NVIDIA GPUs to render images based on NORAD's real-time data in stunning detail.
New this year: a particle system that lets viewers see snow and sparkles trail behind a 3D animated model of Santa as flies across the globe, reports Gabby Getz, a software developer with Analytical Graphics.
It's the latest addition to a service that's been relied on by the world's children for decades. Getz says she fondly remembers watching it avidly as a child in the 1990s.
"Now I get to enjoy working on the app," Getz says, who is on a team of three people at Analytical Graphics working on the tracker this year.
It's an effort that's expected to draw more than 20 million visitors expected to NORAD's Santa Tracker Dec. 24 who can now zoom up close as Santa soars over vast mountain ranges and swoops through city streets.
It's part of a NORAD effort that over the past six decades has yielded new insights into this centuries-old phenomenon.
Typically, Santa begins his journey in the South Pacific. Then, as night falls, he travels to Australia and New Zealand, before continuing west.
NORAD and its predecessor, the Continental Air Defense Command, first began sharing data on Santa's flight 60 years ago when a misprint in an advertisement for children to call Santa connected them, instead, to the CONAD commander-in-chief's operations hotline.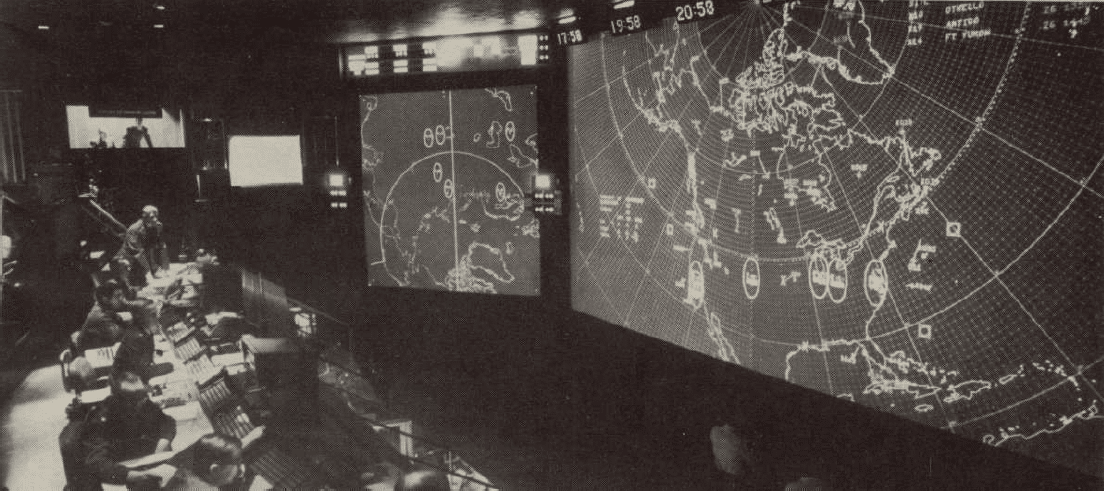 In response to these queries, Colonel Harry Shoup, then director of operations, had his staff use CONAD's network of powerful radar installations to track, and report on, Santa's progress to children calling the number.
While military staffers once fielded these calls, NORAD — like many government agencies — now shares this critical information through the web, dedicated smartphone and tablet apps, and social media.
The Facebook Santa Tracking page alone has almost 1.8 million followers, ensuring more eyes than ever are trained on Santa's progress.
Still, questions remain. Why does does Santa consume milk and cookies during his journey? What powers his sleigh? How long have these visits to the world's children been taking place?
Most identify Santa with the 4th century Christian saint Nikolaos of Myra — known as Nikolaos the Wonderworker — renowned for his secret gift giving. Others see in his nocturnal yule-time journey echoes of ancient tales of the Norse god Odin and his eight-legged horse, Sleipnir.
Whatever his origins, thanks to NORAD's efforts children and their parents from around the world will be able to track Santa's progress closely.
And, fortunately for us all, he comes in peace.
Note: an earlier version of this post incorrectly reported the year Analytical Graphics first began working on the NORAD Tracks Santa web site. The post above has been updated with the correct date.