Twelve AI startups. Fat cash prizes. And a chance to take the stage at our GPU Technology Conference, set for March 26-29 in Silicon Valley.
It's our second annual Inception Awards pitch day, when emerging startups in our Inception AI accelerator program vie to win over skeptical judges and advance to the final round at GTC.
The event is set for March 6, and this time, you can watch it all live on between 1-6 p.m. at https://www.ustream.tv/NVIDIA.
You'll see semi-finalists like Ghost Robotics, which makes robots that climb stairs and scale fences; Cambridge Bio-Augmentation Systems, which is developing a mind-controlled bionic arm; and AiFi Inc., which wants to make shopping easier with AI. More information about the dozen contestants follows.
Better yet, come to GTC to join us for the exciting championship round, with NVIDIA CEO Jensen Huang handing out the big prizes. Last year, six hot young companies took home a piece of the total prize purse of $1.5 million. Register for GTC here.
The Big Show
Judging the event will be Huang, joined by executives from investment firms, which are the top sponsors for the event. In the semi-finals, they'll select companies working in three industries — healthcare, autonomous systems and the enterprise.
Two from each category will head to GTC, where on March 27 from 4:30-5:30 p.m., aspirants make one last bid for the prize. Judges and the audience will together name one victor per category.
The March 27 contest isn't the only way to check out startups at GTC. Inception companies will showcase their cutting-edge technologies at the Startup Pavilion in the GTC exhibit hall and in technical talks throughout the conference. And for startups themselves, the four-day conference is an opportunity to meet with business leaders, technical experts, VCs and other innovators.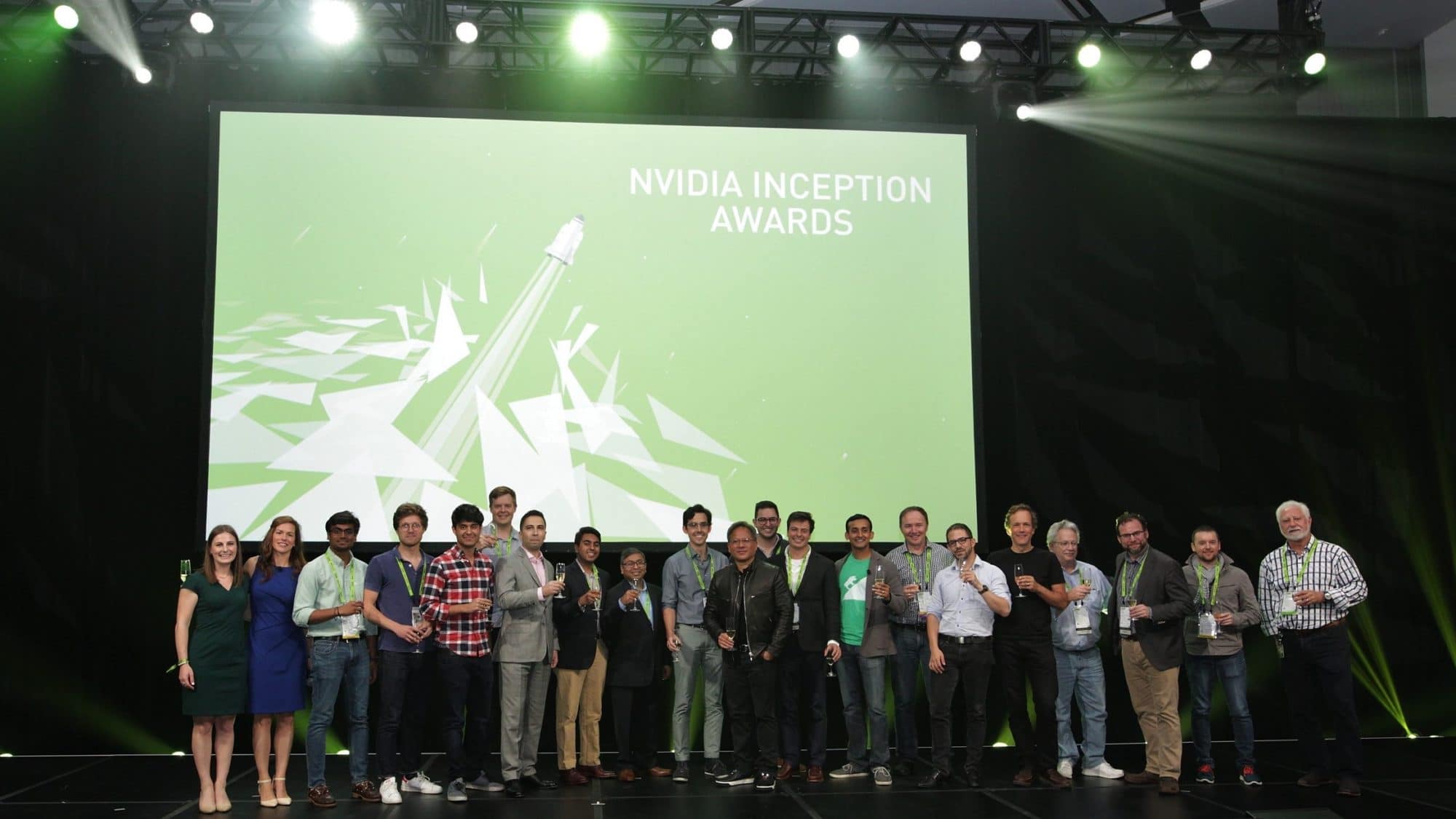 A Dozen Stars
Here's a closer look at the 12 startups competing on pitch day:
Autonomous Systems
Healthcare
Enterprise
Check out the GTC website to get the big picture on AI startup activity at the event, and register for GTC today.