Teenager Kavya Kopparapu has accomplished more than most of us ordinary mortals.
Before entering her senior year of high school, she'd invented an AI-powered tool to prevent blindness in diabetics. She'd co-created a mobile app to let EMTs securely pull medical information from unconscious patients' smartphones. And she'd founded a nonprofit to support girls in technology.
But that was just kids' stuff for the 17 year old. Now the Washington, D.C.-area teen is using GPU-accelerated deep learning to fight the deadliest form of brain cancer, glioblastoma.
The fast-growing cancer is best known for who it's afflicted — U.S. Senator John McCain is battling it now — and the lives it's claimed, including U.S. Senator Edward (Ted) Kennedy and Beau Biden, son of former U.S. Vice President Joe Biden.
A Faster Way to Diagnose Brain Cancer
Glioblastoma is a grim diagnosis. Only 15 percent of patients survive beyond five years, and most die within 18 months of diagnosis, according to the U.S. National Cancer Institute.
"People aren't diagnosed until it's too late, and once they're diagnosed they have little time to live," Kopparapu said. "I thought there has to be a better way to diagnose and treat this illness."
The Harvard-bound teen, who was a finalist in the just-completed Regeneron National Science Talent Search is one of many researchers who believe that the best treatments for the disease are the most personalized.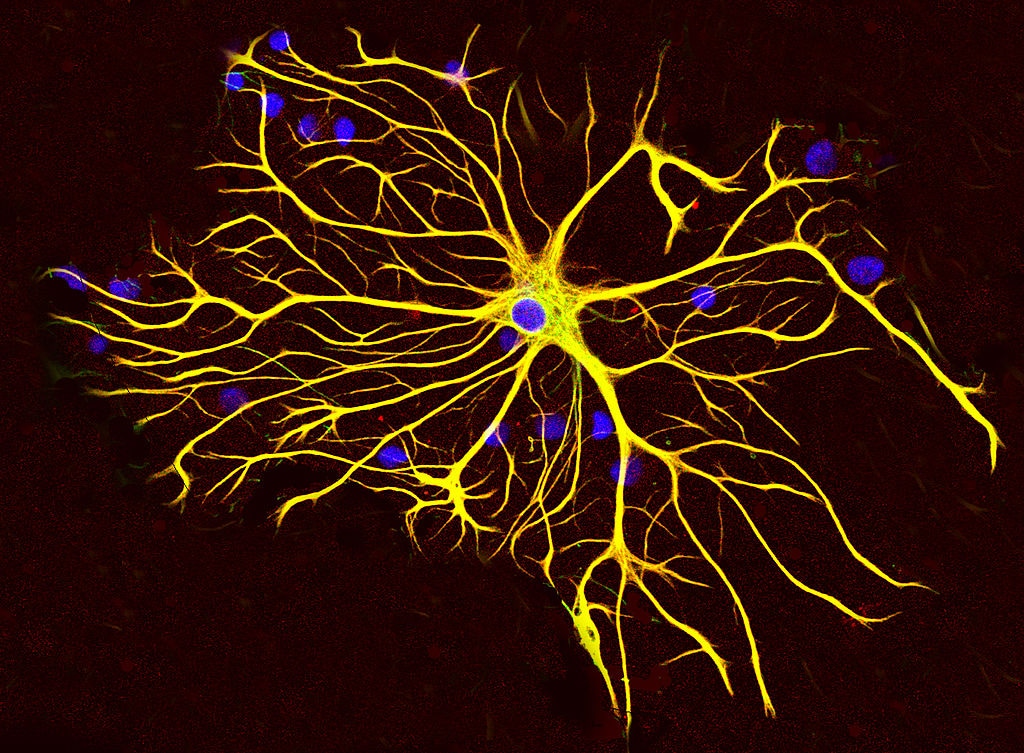 Today, personalizing treatments requires analyzing DNA from tissue removed during a biopsy, but that can be a weeks-long process, Kopparapu said.
"It's expensive and it takes a lot of time," she said. "For patients with very aggressive cancer, it's time they don't have."
Genes + GPUs
Kopparapu hopes to save brain cancer patients precious time with a deep learning-powered tool she calls GlioVision. The software is designed to instantly detect and interpret genetic information from a biopsy slide, skipping the long analysis. Doctors use this information to predict how fast a tumor will grow, and if it will respond to specific drugs and other treatments.
She trained her deep learning software using the cuDNN-accelerated deep learning framework Caffe and NVIDIA Tesla GPUs in a university computing cluster.
"If you're doing deep learning, you need GPU hardware to speed up training," she said.
The teen is working with a pathologist at the Georgetown University Medical Center to test her system's performance on patient data.
Science Interest Goes Way Back
Kopparapu's interest in science began in elementary school, where she was astonished to see how mixing substances like baking soda and vinegar produced an eruption of foam.
"I wanted to figure out how things work and learn the world around me," Kopparapu said. She recalls how she and her kid brother Neeyanth would watch MythBusters and Cosmos, and read Scientific American together over breakfast. Now Neeyanth, 16, is presenting a poster at the GPU Technology Conference, March 26-29, in Silicon Valley.
Encouraged by her parents, she took classes in computer science, computer vision and AI at Thomas Jefferson High School for Science and Technology. She was troubled to see that she was one of only a few girls in the classes, so she founded the Girls Computing League. It offers workshops on topics like robotics, Java and Python programming, and mobile application development to underprivileged girls and others.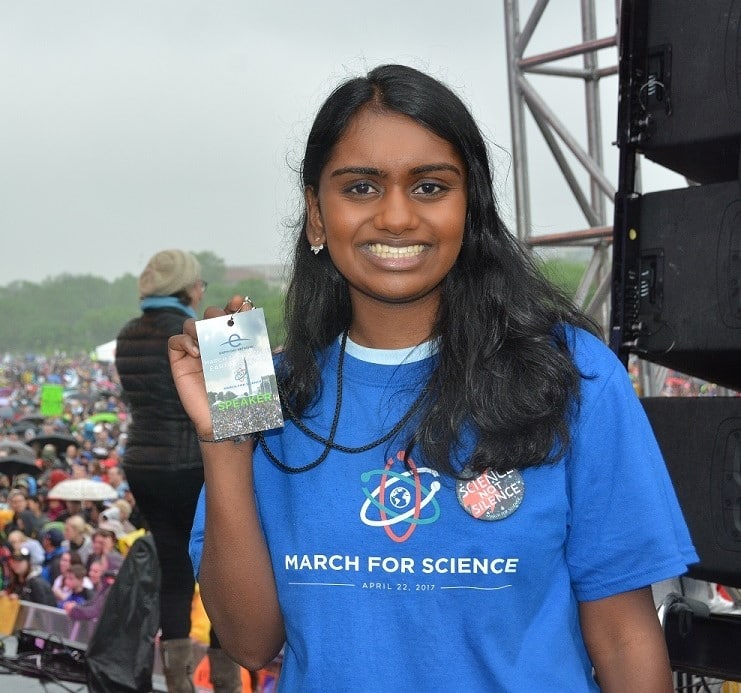 AI for Eyes
Eager to put her new computer science skills to work, she teamed with her brother, and a classmate, Justin Zhang, to create an AI tool to help people like her grandfather, who has diabetic retinopathy, which can lead to blindness.
The tool, called Eyeagnosis, is a smartphone app and 3D-printed lens that could diagnose the condition quickly and easily for people in regions where access to an ophthalmologist is limited. She's now testing it at a hospital in India.
In one of Kopparapu's long list of awards, the health website WebMD in January named her one of three young Health Heroes. She's also organized an AI research symposium for high school students, spoken at last spring's National March for Science, and is set to share the stage with Peter Norvig, director of research at Google, during a talk at the O'Reilly Artificial Intelligence Conference in May.
Her ultimate goal, she says, is "making the world a better place." We'd argue she already has.