Highlighting the best of an exciting new medium, we're launching a digital art gallery — Shot with GeForce — for gamers to upload and share their favorite in-game photography.
The interactive gallery, launched Monday at the Game Developers Conference in San Francisco, will give gamers a dedicated place to upload, comment on and like screenshots taken with NVIDIA Ansel, our in-game image capture tool. 
Picture Perfect
Gamers have already used NVIDIA Ansel, which launched two years ago, to capture more than 5 million photographs in nearly 40 games.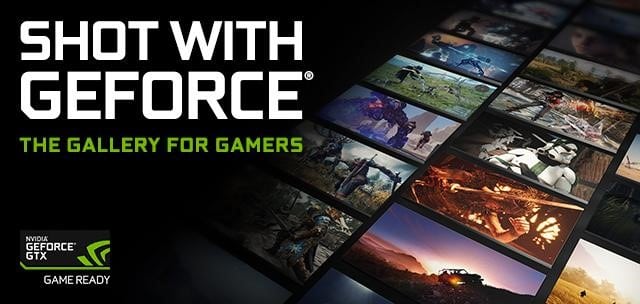 And because gamers love to compete, we're also launching a contest featuring Star WarsTM BattlefrontTM II*. Starting March 21, you'll be able to capture the game's incredible sights with NVIDIA Ansel within Star Wars Battlefront II's Arcade mode.
For the grand prize winner, who submits the best Star Wars Battlefront II screenshot, we've lined up a Razer Blade Stealth laptop, a Razer Core V2 external GPU enclosure and a Star WarsTM NVIDIA TITAN Xp Collector's Edition graphics card.
Ansel is a powerful game camera that lets you capture professional-grade screenshots in ways never before possible. And it's easy to use: Just hit "Alt+F2" while in game.
You can access features such as a free camera that lets you roll, zoom and reposition your shots; play with post-process filters to tweak the look, feel and mood of your image; capture 360-degree panoramic shots for sharing in VR; and even take shots in Super Resolution, which captures huge screenshots beyond the limits of your monitor resolution.
Share Your Work
The Shot with GeForce website supports all these Ansel screenshot formats.
Got an image you'd like to share? Upload it to the Shot with GeForce website. Then share it to Facebook, Twitter or Weibo. Be sure to tag @NVIDIAGeForce and include the hashtag #SHOTWITHGEFORCE.
You may win some amazing prizes, and the rest of us will get to enjoy your creations.
* STAR WARS © & TM 2017 Lucasfilm Ltd. All rights reserved. Star Wars Battlefront II game code and certain audio and/or visual material © 2017 Electronic Arts Inc. Star Wars Battlefront II is rated T for Teen by the ESRB.