The next decade of autonomous transportation is just starting to come into focus. GTC attendees will be among the first to see what's new for safer, more efficient mobility.
The NVIDIA GPU Technology Conference in San Jose, Calif., draws autonomous vehicle developers, researchers, press and analysts from around the world. The annual event is a forum to exhibit and discuss innovations in AI-powered transportation, as well as to form lasting connections across the industry.
This March, NVIDIA CEO Jensen Huang will kick off GTC with a keynote address on the rapid growth of AI computing, mapping out how GPU-powered technology is changing the automotive industry in addition to healthcare, robotics, retail and more.
Attendees will get the opportunity to dive deeper into these topics in dedicated sessions, as well as experience them firsthand on the exhibit floor. NVIDIA experts will also be onsite for hands-on training and networking events.
Expert AI Sight
GTC talks let AI experts and developers delve into their latest work, sharing key insights on how to deploy intelligent vehicle technology. The automotive speakers for GTC 2020 represent nearly every facet of the industry — including automakers, suppliers, startups and universities — and will cover a diversity of topics sure to satisfy any autonomous driving interest.
Here's a brief look at some of the 40+ automotive sessions at GTC 2020:
Zoom In 
Developers at GTC will also get a chance to dive deeper into autonomy with NVIDIA Deep Learning Institute courses as well as interact with experts in autonomous vehicle development.
Throughout the week, DLI will offer more than 60 instructor-led training sessions, 30 self-paced courses and six full-day workshops addressing the biggest developer challenges in areas such as autonomous vehicles, manufacturing and robotics.
Stuck in a self-driving rut? Visit our Connect with Experts sessions on intelligent cockpits, vehicle perception, autonomous driving software development and more to ask NVIDIA's in-house specialists.
Not Just a Vision
The GTC exhibit hall will be the place to see and interact with autonomous driving technology firsthand.
At the NVIDIA booth, attendees can watch NVIDIA DRIVE in action, including its various deep neural networks, simulation and DRIVE AGX platforms. The dedicated autonomous vehicle zone will feature the latest vehicles from the DRIVE ecosystem, which includes automakers, suppliers, robotaxi companies, truckmakers, sensor companies and software startups.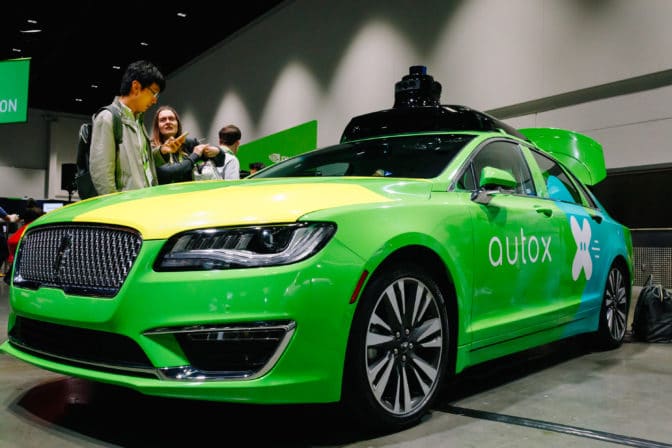 GTC goers will get the exclusive chance to experience all this as well as learn about AI developments in industries such as healthcare, energy, finance and gaming with a variety of networking opportunities throughout the week.
Register in 2019 for GTC to take advantage of early bird pricing — the first 1,000 people to sign up for conference passes will get priority access to Huang's keynote. Registrants can also receive an extra 20% off by using code CMAUTO20.
Mark your calendar for March 2020 and see for yourself how AI is changing the next decade of autonomous transportation.