Supercomputing
Ten years ago, Hurricane Katrina devastated New Orleans. Three years ago, Hurricane Sandy battered New York City. Hundreds lost their lives. Damages were in...
Read More
Supercomputing
Weather forecasting. Tracking billions of tweets. Mitigating big-time financial risks. These burly applications gobble up computing power like an NFL linebacker plowing through a...
Read More
After a grueling five-day battle, three teams emerged as winners in the first annual Asia Student Cluster Challenge (ACS13). One even beat the...
Read More
Every few years we're reminded of how devastating earthquakes can be. Two years ago, a 9.0-magitude earthquake off the east coast of Japan killed...
Read More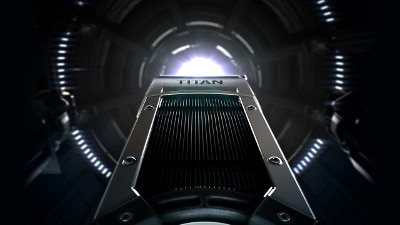 Reviews are in for the newly launched GeForce GTX TITAN: "Awe-inspiring performance" (AnandTech), "Beautifully engineered product" (TechRadar), "Head, shoulders and knees above its compatriots"...
Read More
NVIDIA's GPUs have helped the new supercomputer at the Cineca facility in Italy hit an unprecedented milestone for energy efficiency. And in doing so,...
Read More
With a $6.9 billion annual budget, the National Science Foundation (NSF) is the top U.S. government agency promoting breakthroughs in science and engineering by...
Read More
Two weeks ago, we posed an open-ended question to the research community: What scientific problems would you tackle with a petaflop supercomputer? Today, we...
Read More
When the massive Titan supercomputer goes live this fall at Oak Ridge National Laboratory (ORNL), it will be positioned to take the title as...
Read More
[Update] Blog post updated Computational scientists and researchers the world over are experiencing growing pains these days with high performance computing (HPC) applications. They...
Read More