Cloud
This week at VMworld Europe in Barcelona, we announced that Airbus, the European plane-manufacturing giant; CH2M HILL, a global construction and engineering firm; and...
Read More
Gaming
Activision Publishing introduced last week Skylanders Trap Team, featuring its Toys-to-Life interactive figures. It's available on many platforms, including our SHIELD tablet, making it...
Read More
Cloud
Every business has its challenges. For the urban consultancy and architectural engineering firm Inbo Architecten, geography was one of them. Its specialists work in...
Read More
Cloud
Fresh from winning a "Best of" award at August's VMworld show in San Francisco, NVIDIA GRID technology is headed to VMworld Europe, in Barcelona,...
Read More
Auto
When I turned 16, I couldn't have been more excited. I got my driver's license, and then a shiny blue Honda Civic. It's now...
Read More
Auto
At the Paris Auto Show – running now through Oct. 19th — dazzling new vehicles featuring our NVIDIA mobile processors are everywhere. One highlight:...
Read More
Gaming
NVIDIA recently unleashed an onslaught on the gaming world, an onslaught named Maxwell. We launched the new graphics architecture during GAME24, an unprecedented 24-hour...
Read More
Enterprise
Announced just a few weeks ago, our next-gen Quadro GPUs are now available in the latest professional workstations from Dell, Fujitsu, HP and Lenovo,...
Read More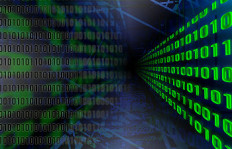 Enterprise
NVIDIA and IBM are working to tackle some of the most vexing challenges of data center computing. Last Friday, IBM announced that it's developing...
Read More
Enterprise
Readers fell in love with the twists in Gillian Flynn's best-selling novel Gone Girl. David Fincher's film version, opening this weekend, could be just...
Read More