Auto
NVIDIA has won a PACE Award — the automotive industry's version of an Academy Award — for its Tegra Visual Computing Module (VCM), which helps automakers quickly...
Read More
Corporate
Our NVIDIA Graduate Fellowship Program awarded $25,000 this week to five Ph.D. students involved in GPU computing research. "These exceptional grad students are helping...
Read More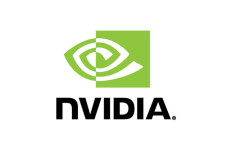 Corporate
We said we'd keep you updated on the progress of our patent dispute against Samsung, so let me share with you several recent developments....
Read More
Supercomputing
New energy sources. New insights into our changing climate. New cures for the world's toughest diseases. The Oak Ridge National Laboratory's Summit supercomputing system...
Read More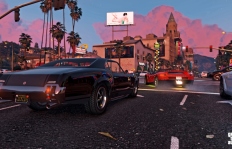 GameWorks
It's one of the most anticipated titles of the year. Maybe of all time. Early previews are great. And it's already topping Steam sales...
Read More
Workstation
The NVIDIA Quadro M6000 is professional graphics in beast mode. It provides everything you need in one powerful card. 12GB of GPU memory. 7.0...
Read More
Cloud Computing
"Our tax dollars at work." How many times have we heard this phrase used sarcastically to describe inefficient government spending? Two U.S. cities are...
Read More
Corporate
The judge presiding over our patent case against Samsung and Qualcomm in the U.S. International Trade Commission has returned a pretrial claim construction ruling...
Read More
Enterprise
Radiation therapies with ion beams can precisely target cancerous tumors, while leaving surrounding healthy tissue unharmed. Such targeted therapy leads to less invasive surgery,...
Read More
Enterprise
It's a staggering challenge. The proliferation of malware — malicious software that often targets the mountain of data on computers and mobile devices — poses a...
Read More