This is the first in a multi-part series. Keep an eye out for additional spotlights in the weeks ahead.
More people around the world are working from home, but sometimes having this much flexibility can make it challenging for creative professionals to adjust.
Whether it's scheduling video calls with coworkers or finding time to complete daily tasks, it can be difficult to focus when you're not used to working remotely.
However, it's possible to stay motivated and get into the creative flow of things. All it takes is a little practice.
A few amazing artists recently participated in a Q&A, where they described how they stay motivated while working from home. Check out some of their best practices that can help you stay inspired, motivated and productive.
Plan Your Day
When working from home, it can be difficult to get in the zone or stay productive. That's why it's important to create a schedule that you can stick to.
Vitaly Bulgarov — a character artist and industrial designer whose incredible portfolio includes Terminator and Transformers movies franchises and World of Warcraft and Starcraft videogame franchises — typically starts his day doing the most difficult tasks first.
"I strive to have something solid done by lunch to get a sense of rolling momentum," he said. "And then I'll get pumped for whatever work is still ahead of me."
For character artist Madina Chionidi, who's contributed to works from Sony Guerilla games, Eurocom and EA DICE Stockholm, planning is everything.
"I usually start the day with a cup of coffee and 20 minutes of mindless browsing to get the gears going," she said. "Then I go through the schedule I had put together the previous evening and work through it accordingly."
Chionidi's time management skills help her stay productive throughout the day and allows her to set aside some personal time so she can enjoy her hobbies or relax after work. Don't forget to take breaks every now and then, she says.
"Define a schedule and try to respect it as much as you can," said Lino Grandi, a 3D artist at OTOY working on OctaneRender. "Staying seated for a long time is never good. Get some exercise to keep yourself in shape."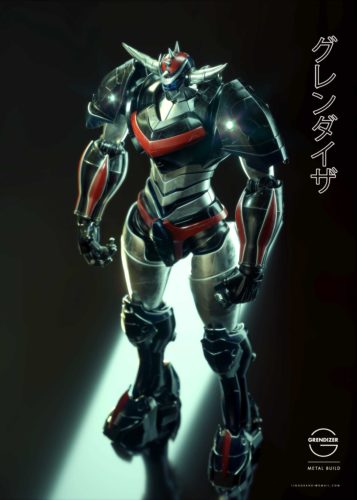 Create a Workspace That Best Suits You
While working remotely, it helps to have a setup that allows you to be comfortable while you do your work.
Chionidi has always been familiar with a portable setup. She carries a laptop with a portable screen that can be easily carried in a simple backpack.
"I'm constantly on the road, so I need hardware that is easily portable and light," she said. "At the same time, it should be powerful enough to handle all the design and composition software I need to use on a daily basis."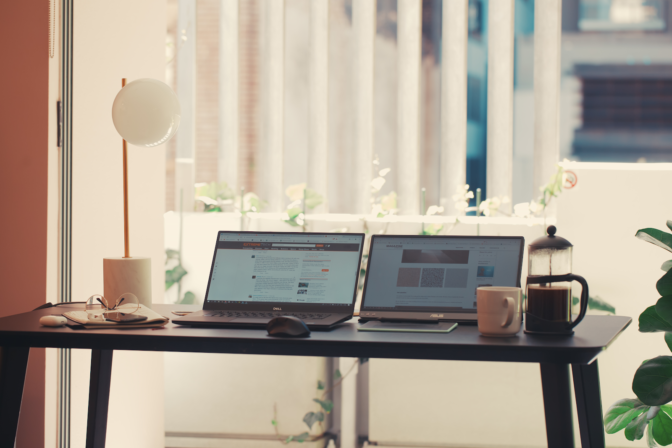 With NVIDIA GeForce-powered Dell XPS 15 9570, Chionidi gets the performance she requires to handle her design workflows while being able to take her work anywhere, from her own living room to the coffee shop down the street.
Grandi similarly works in the open space of his apartment, where he has his workstation set up with two GeForce RTX 2080 Ti cards that can keep up with his creative needs. Though when the time calls for a change of scenery, he has a different place he can escape to — one surrounded by tons of action figures, comics, graphic novels and art books.
"When I need more privacy, I move into my alternative studio," he said. "In the studio, I have two powerful laptops, a Cintiq 13HD, and everything I need to record voice and music."
Having the right workspace and setup allows you to stay productive and creative, no matter where you are.
Fun Must Be Always :-))
The hours and days can start to run together when you're working from home. Break up the monotony by sprinkling in enjoyable moments throughout the day.
But keep it within reason. There's a time for work, and a time for play.
"Fellow artists, resist the temptation of binge watching Tiger King while working," said Chionidi. "This needs to be watched after the work is done so you can properly treat yourself."
It's also important to be creative with how you communicate. "An emoji can lighten things up a bit and keep the flow productive and fun," said Bulgarov.
Communication Is Key
During a time when everyone is working from home, it can feel a little isolating. But artists are encouraging others to use messaging applications like Slack and Discord to keep those channels of communication open and stay connected to others.
Bulgarov points out that it's important to remember the human element. Take a few moments out of the workday to have a personal conversation.
"Having a genuine interest in people's lives and goals will also allow you to better see their perspectives in regards to specific approaches to problem solving," explained Bulgarov. "That part is important because it can alleviate a lot of the stress that comes from not being in the same room with that person."
Chionidi agrees that communication is important, especially if you're staying at home with family. She recommends talking with others and communicating which hours you are "at work," so this can help bring you into focus mode.
Find Daily Inspiration From Anywhere
Last, but not least, finding inspiration can be challenging, especially when you're not used to working in a remote environment. But that doesn't mean there's nothing you can do about it — certain activities can stimulate your creativity.
Grandi finds inspiration by browsing on websites like ArtStation, a platform where artists share their work and engage with others in their community. He also stays up to date on news about technology, and it's often what he needs to get motivated every day.
While artists like Grandi look through websites and articles to get the creative workflows going, Bulgarov finds inspiration from other outlets, like music.
"If coffee wakes me up mentally, then listening to the right kind of music for the task at hand wakes me up creatively," said Bulgarov. "Also, playing the music out of speakers is definitely one of the nice benefits of working from home."
Artists can find inspiration from anywhere in the world, even in the comfort of their own homes.
Learn more about laptops that help you work, play and create and other telecommuting solutions from NVIDIA.