More cloud users around the world can now access high-quality streaming, as NVIDIA CloudXR is available for distribution through cloud service providers in the NVIDIA Partner Network (NPN).
This means more companies and customers can use CloudXR to deliver and stream high-quality immersive experiences from anywhere in the world.
With cloud-based streaming, users can easily set up, scale and consume virtual, augmented and mixed reality experiences — collectively known as extended reality, or XR — from any location. Built on NVIDIA RTX technology, CloudXR allows users to remotely experience photorealistic immersive graphics from any OpenVR application.
CloudXR constantly adapts to network conditions, enabling companies to deliver the highest quality user experience. Plus, CloudXR extends NVIDIA RTX Virtual Workstations, making it possible for users to stream fully accelerated immersive graphics from a virtualized environment.
The NPN provides cloud service providers resources and tools to grow their businesses and help ensure customer success. CoreWeave and Alibaba Cloud are two NPN members now offering customers the powerful streaming capabilities of CloudXR.
CoreWeave Brings Streams Powered by NVIDIA A40 GPU
In addition to offering CloudXR CoreWeave enables customers to use the powerful capabilities of NVIDIA A40 GPUs from the data center.
Built on the NVIDIA Ampere architecture, the NVIDIA A40 GPU is the most powerful data center GPU for visual computing, allowing professionals to achieve graphics with the highest fidelity.
CoreWeave is one of the first cloud service providers to deploy the NVIDIA A40, and has deployed the largest fleet available.
"NVIDIA A40 and CloudXR help customers get the graphics and compute performance they need to enhance workflows," said Brian Venturo, chief technology officer at CoreWeave. "Our users can now easily stream rich, vivid immersive environments in the highest quality possible, with the powerful capabilities of these technologies."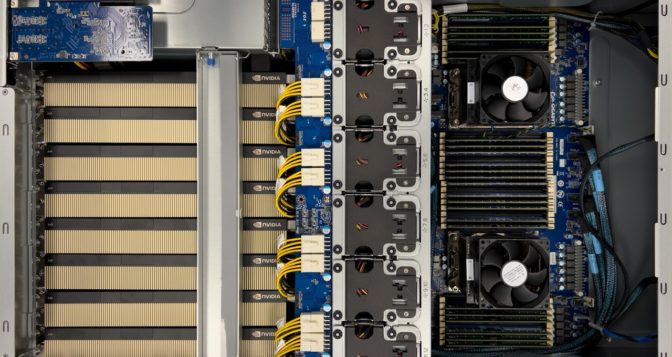 Alibaba Cloud Delivers Advanced XR Streaming
Alibaba Cloud, the cloud computing arm of Alibaba Group, is starting to deploy CloudXR, with multiple customers lined up to stream immersive environments to their employees.
Alibaba Cloud is working with NVIDIA to deepen the comprehensive cooperation in the XR industry, allowing users to enjoy a unique and high-quality immersive experience anytime, anywhere.
"With a combination of Alibaba Cloud computing and CloudXR, we can accelerate the unification of technical standards in the XR industry and improve the efficiency of industrial collaboration," said Peter Pan, head of heterogeneous computing products at Alibaba Cloud.
Learn More About CloudXR
The CloudXR platform includes:
The NVIDIA CloudXR software development kit, which supports all OpenVR apps and includes code samples for a broad array of clients for phones, tablets and head-mounted displays.
NVIDIA RTX Virtual Workstation software to provide the highest quality hardware-accelerated rendering on virtual machines.
NVIDIA AI SDKs to accelerate performance and increase immersive presence.
Two CloudXR licensing models for NPN members are available to purchase: an upfront model and a usage-based model. Learn more about CloudXR for NPN cloud service providers.