GeForce NOW is about bringing new experiences to gamers.
This GFN Thursday introduces game demos to GeForce NOW. Members can now try out some of the hit games streaming on the service before purchasing the full PC version — including some finalists from the 2021 Epic MegaJam.
Plus, look for six games ready to stream from the GeForce NOW library starting today.
In addition, the 2.0.39 app update is rolling out for PC and Mac with a few fixes to improve the experience.
Dive In to Cloud Gaming With Demos
GeForce NOW supports new ways to play and is now offering free game demos to help gamers discover titles to play on the cloud — easy to find in the "Instant Play Free Demos" row.
Gamers can stream these demos before purchasing the full PC versions from popular stores like Steam, Epic Games Store, Ubisoft Connect, GoG and more. The demos are hosted on GeForce NOW, allowing members to check them out instantly — just click to play!
The first wave of demos, with more to come, includes: Chorus, Ghostrunner, Inscryption, Diplomacy Is Not an Option and The RiftBreaker Prologue.
Members can even get a taste of the full GeForce NOW experience with fantastic Priority and RTX 3080 membership features like RTX in Ghostrunner and DLSS in Chorus.
On top of these great titles, demos of some finalists from the 2021 Epic MegaJam will be brought straight from Unreal Engine to the cloud.
Zoom and nyoom to help BotiBoi gather as many files as possible and upload them to the server before the inevitable system crash in Boti Boi by the Purple Team. Assist a user by keeping files organized for fast access as seeking beeBots in Microwasp Seekers by Partly Atomic.
Keep an eye out for updates on demos coming to the cloud on GFN Thursdays and in the GeForce NOW app.
Get Your Game On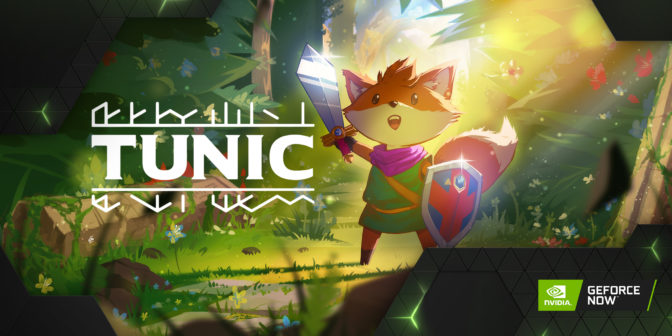 Ready to jump into a weekend full of gaming?
GFN Thursday always comes with a new batch of games joining the GeForce NOW library. Check out these six titles ready to stream this week:
Finally, last week GFN Thursday announced that Star Control: Origins would be coming to the cloud later in April. The game is already available to stream on GeForce NOW.
With all these great games available to try out, we've got a question for you this week. Let us know on Twitter or in the comments below.
Best game demo of all time. Go.

— 🌩️ NVIDIA GeForce NOW (@NVIDIAGFN) April 5, 2022