It's a new month for GFN Thursday, which means a new month full of games on GeForce NOW.
August brings a wealth of great new PC game launches to the cloud gaming service, including King's Bounty II, Humankind and NARAKA: BLADEPOINT.
In total, 13 titles are available to stream this week. They're just a portion of the 34 new games coming to the service this month.
Members will also get to stream upcoming content updates for popular free-to-play titles like Apex Legends and Tom Clancy's Rainbow Six Siege as soon as they release.
Fit for a King
It's time to save a kingdom. Members will be able to stream King's Bounty II (Steam) when it releases for PC later this month on GeForce NOW.
Darkness has descended over the world of Nostria in this exciting RPG sequel. Gamers will be able to play as one of three heroes, rescuing and building a personal army in a journey of leadership, survival and sacrifice. Fight for the future and outsmart enemies in turn-based combat. Every action has profound and lasting consequences in the fight to bring peace and order to the land.
Be the kingdom's last hope and live out an adventure August 24. Preorder on Steam to get some exclusive bonuses.
More Fun for Free This Month
This month also comes with new content for some of the most popular free-to-play titles streaming on GeForce NOW. Members can look forward to experiencing the latest in Apex Legends and Tom Clancy's Rainbow Six Siege.
"Apex Legends: Emergence," the latest season of the wildly popular free-to-play game from Respawn and EA, launched on August 3 and brought in a new Legend, weapon and Battle Pass as well as some awesome map updates.
The newest legend, Seer, is here and ready to spot opportunities that others may miss. Players can also enjoy a new midrange weapon, the Rampage LMG, a slower but more powerful variation of the Spitfire. To top it all off, the newest map updates reveal a familiar landscape torn at the seams. Decimated World's Edge is available now on Apex Legends and streaming on GeForce NOW.
The latest event in Tom Clancy's Rainbow Six Siege features a new time-limited gameplay mode, a challenge to unlock a free Nomad Hive Mind set, and more. Year 6 Season 2 kicked off with a special "Rainbow Six Siege: Containment" event that sets players in the Consulate map overrun by the Chimera parasite in a new game mode called Nest Destruction. Members will be able to stream the Containment event from August 3 to August 24.
Here This Week
Starting off the month, members can look for the following titles available to stream this GFN Thursday:
August's Newest Additions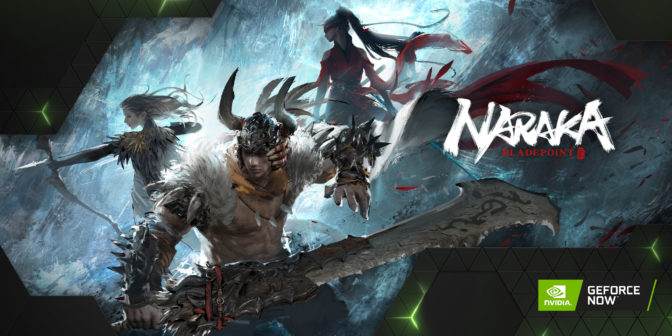 This month is packed with more games coming to GeForce NOW over the course of August, including nine new titles:
More from July
On top of the 36 games that were announced and released in July, an extra 24 titles joined the GeForce NOW library over the month:
Finally, here's a special question from our friends on the GeForce NOW Twitter feed:
𝙒𝙖𝙣𝙩𝙚𝙙: 𝘼 𝙨𝙩𝙧𝙖𝙩𝙚𝙜𝙞𝙘 𝙘𝙝𝙖𝙡𝙡𝙚𝙣𝙜𝙚.

Drop your favorite strategy games below. 👇

— 🌩️ NVIDIA GeForce NOW (@NVIDIAGFN) August 4, 2021