Fellow Hunters, get ready! This GFN Thursday welcomes Capcom's Monster Hunter Rise and the expansion Sunbreak to the cloud, arriving soon for members.
Settle down for the weekend with 10 new games supported in the GeForce NOW library, including The Settlers: New Allies.
Plus, Amsterdam and Ashburn are next to light up on the RTX 4080 server map, giving nearby Ultimate members the power of an RTX 4080 gaming rig in the cloud. Keep checking the weekly GFN Thursday to see where the RTX 4080 SuperPOD upgrade rolls out next.
Palicos, Palamutes and Wyverns, Oh My
The hunt is on! Monster Hunter Rise, the popular action role-playing game from Capcom, is joining GeForce NOW soon. Protect the bustling Kamura Village from ferocious monsters; take on hunting quests with a variety of weapons and new hunting actions with the Wirebug; and work alongside a colorful cast of villagers to defend their home from the Rampage — a catastrophic event that nearly destroyed the village 50 years prior.
Members can expand the hunt with Monster Hunter Rise: Sunbreak, which adds new quests, monsters, locales, gear and more. And regular updates keep Hunters on the job, like February's Free Title Update 4, which marks the return of the Elder Dragon Velkhana, the lord of the tundra that freezes all in its path.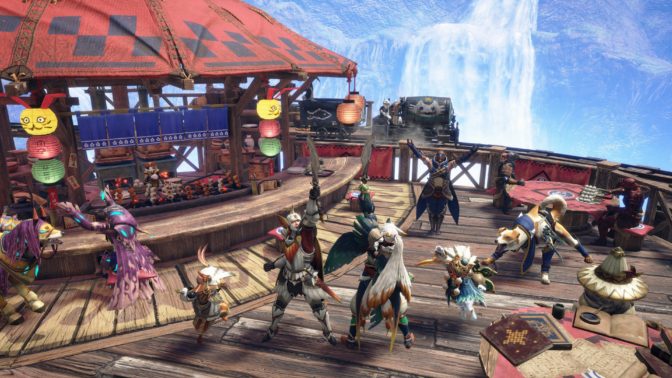 Whether playing solo or with a buddy, GeForce NOW members can take on dangerous new monsters anytime, anywhere. Ultimate members can protect Kamura Village at up to 4K at 120 frames per second — or immerse themselves in the most epic monster battles at ultrawide resolutions and 120 fps. Members won't need to wait for downloads or worry about storage space, and can take the action with them across nearly all of their devices.
Rise to the challenge by upgrading today and get ready for Monster Hunter Rise to hit GeForce NOW soon.
New Week, New Games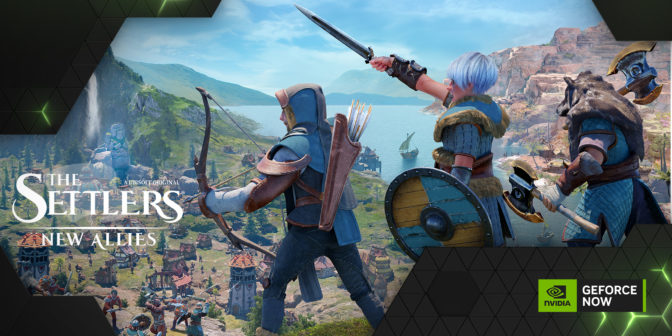 Kick off the weekend with 10 new titles, including The Settlers: New Allies. Choose among three unique factions and explore this whole new world powered by state-of-the-art graphics. Your settlement has never looked so lively.
Check out the full list of this week's additions:
The monthlong #3YearsOfGFN celebration continues on our Twitter and Facebook channels. Members shared the most beautiful place they've visited in-game on GFN.
From watching the sunset in @assassinscreed Origins to exploring Night City in @CyberpunkGame, we loved seeing the beautiful gameplay you submitted last week! 💚

Here are some of our favorites from @in7ead, @woahtoast1 & @Exception0000 to celebrate #3YearsOfGFN. 🙌 pic.twitter.com/l1bIKAv4qg

— 🌩️ NVIDIA GeForce NOW (@NVIDIAGFN) February 15, 2023
And make sure to check out the question we have this week for GeForce NOW's third anniversary celebration!
We want to see your winning GFN moments! 🏆

Reply with a screenshot or game capture of a winning moment in the cloud for a chance to win a NVIDIA G-SYNC @MSIGaming MEG381CQR Ultrawide Gaming Monitor & celebrate #3YearsOfGFN! 🖥️

(Perfect to use with an Ultimate membership 😉) pic.twitter.com/VL9HibqG8W

— 🌩️ NVIDIA GeForce NOW (@NVIDIAGFN) February 15, 2023