This GFN Thursday marks a new millennium for GeForce NOW.
By adding 13 games this week, our cloud game-streaming service now offers members instant access to 1,000 PC games.
That's 1,000 games that members can stream instantly to underpowered PCs, Macs, Chromebooks, SHIELD TVs, Android devices, iPhones and iPads. Devices that otherwise wouldn't dream of playing the latest PC hits now have access to 1,000 fully optimized games, streamed with GeForce performance.
The milestone marks an increase of more than 500 games since the service left beta less than 18 months ago.
And the best part? We're just getting warmed up.
Playing with the Best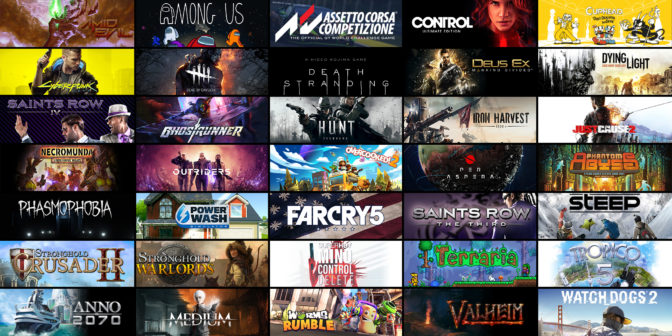 A grand milestone like this wouldn't have been possible without the developers and publishers who opted in to stream their games on our open cloud-gaming service.
Publishers like Riot Games, Bungie, Paradox Interactive, Epic Games and more know that bringing their games to the cloud can be easy, and enables more gamers to play their titles. And partners like Square Enix have used GeForce NOW to make sure anyone and everyone can experience their new games, like Outriders, both as a demo and at launch.
These tremendous partners understand the value of making sure that members can play the PC games they already own across their devices. There are more than 300 of these partners who have shown how much they believe in our cloud gaming philosophy, with more joining every GFN Thursday.
Endless Choice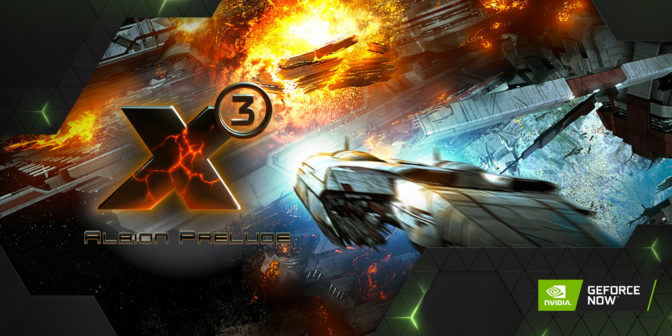 With 1,000 games in the GeForce NOW library, including nearly 100 free-to-play games that all members have access to, there's a title for every type of PC gamer.
Want to become a hero in a strange new land? RPGs like The Witcher 3: Game of the Year Edition put you in the middle of fantasy epics, while exploration games like ASTRONEER challenge you to survive on a strange, brightly colored planet.
Looking for a little history lesson? Travel back to ancient Greece in Assassin's Creed Odyssey, or rule over the Middle Ages in Crusader Kings III.
Members can meet up with their friends, playing cooperatively in games like Destiny 2, Valheim and OUTRIDERS, or competitively in Rocket League and Counter-Strike: Global Offensive. Or they can enjoy a stunning story in acclaimed titles like Death Stranding, Life is Strange 2, Alan Wake and more.
Want to experience real-time ray tracing for yourself? Priority and Founders members play Control, Shadow of the Tomb Raider, Cyberpunk 2077 and more with RTX ON.
There's a game for every mood. Feeling spooky? Try to survive in Dead by Daylight or Outlast. Feeling spooky and don't want to be alone? Group up in Phasmophobia and shout at some ghosts. Maybe you're only afraid of zombies? See how long you can survive in games like 7 Days to Die and Dying Light.
Feel like a collectable card game? Try out Legends of Runeterra or Magic The Gathering: Arena. Feel like a strategy game? How about a sci-fi 4X sim like Endless Space 2, or a historical take on tactics like Hearts of Iron II Complete? Every genre is playable instantly on GeForce NOW.
Looking for a Castaway moment, out in the middle of the ocean with only a shark and some distant dry land to keep you company? Check out Raft.
"Hang on, GeForce NOW," you might say. "I want to actually play as the shark. Like, literally be a shark. Can you make that happen?" We've got that, too: Maneater is for you.
There's always a new game to discover with a library this big, streaming instantly. And every GFN Thursday brings even more gaming goodness.
All of This and More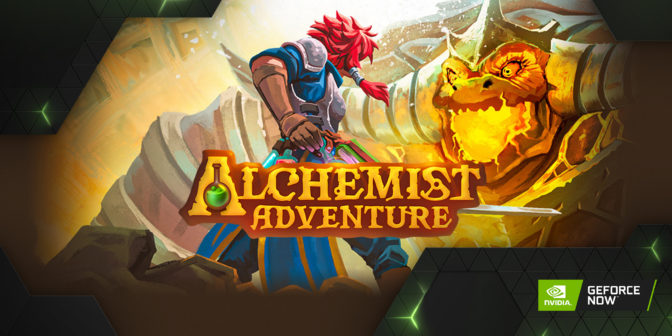 Over a dozen games released this GFN Thursday, bringing GeForce NOW to the grand milestone. This week's new additions to the cloud library are:
There's a whole lot of games to play on GeForce NOW. What are you grinding this weekend? And what are some of your favorites among the 1,000-game library? Let us know on Twitter or in the comments below.