They say real-time ray tracing is the future of graphics — and always will be. No longer.
NVIDIA today unveiled the biggest breakthrough in PC gaming in over a decade: the GeForce RTX series, based on the Turing GPU architecture, which realizes the dream of real-time ray tracing. It's a watershed moment, the start of a golden age of gaming. And the technology — regarded as the "holy grail" of computer graphics — has come 10 years earlier than most predicted.
"Games will never be the same," said Jensen Huang, NVIDIA founder and CEO, during his Gamescom presentation, where he unveiled GeForce RTX.
Graphics are advancing at 10x the rate of Moore's law, before it ends. Propelling this are architectural advancements, which are responsible for GeForce RTX's huge leap.
Turing's innovations fuse real-time ray tracing, all-new AI capabilities and advanced shaders in an approach called hybrid graphics to achieve the greatest generational performance leap ever. Turing is 6x Pascal performance for ray-traced graphics. For existing games, Turing will deliver 2x the performance and 4K HDR gaming at 60 FPS on even the most demanding titles.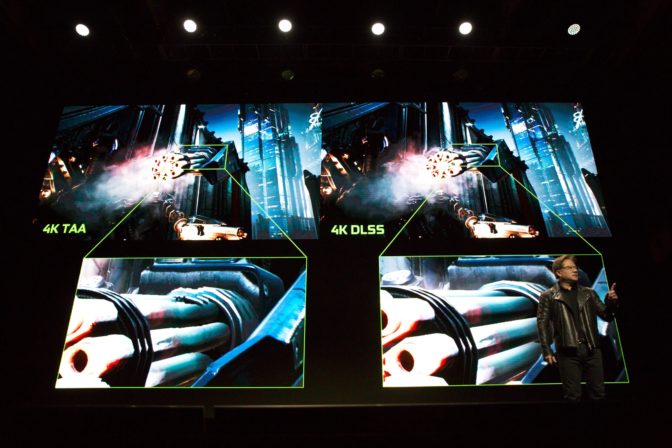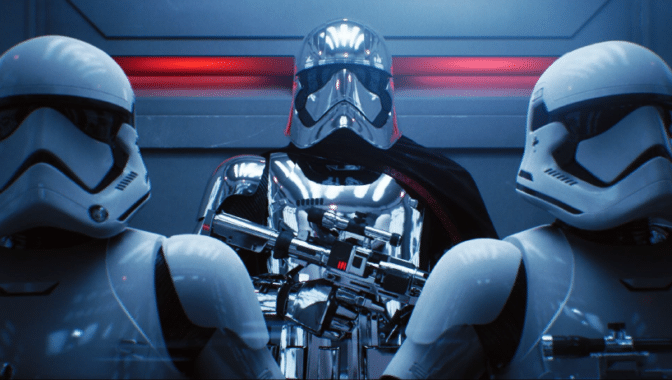 The invention of hybrid graphics requires a new way to measure performance. We call this RTX-OPS, or the performance available when rendering next-generation games with hybrid graphics. The resulting performance of GeForce RTX is astounding — 78 trillion RTX-OPS, 6x that of the previous Pascal generation, and 10 GigaRays per second, or 10x Pascal.
The Timing Is Perfect
GeForce RTX is coming to market at the perfect time, with a blockbuster holiday season ahead.
New games are the No. 1 reason most gamers upgrade, and this coming holiday season looks to be massive. Projections are for double-digit, year-over-year growth, with a great run anticipated for game publishers like Activision Blizzard, EA, Take Two and Ubisoft.
This year's lineup of releases includes no less than eight major titles — from franchises with user bases of hundreds of millions of gamers and tens of billions dollars in past sales. Two of the biggest — Battlefield V and Shadow of the Tomb Raider — ship in the next couple months with RTX technology.
Gamers Need to Gear Up for 4K HDR
Just as 4K is fast becoming the standard for TVs, PC gamers are moving to 4K — the new breathtaking baseline for games. Monitor prices are dropping below $300 and shipments have increased 1.5x over the past year.
Yet, PC gamers still aren't ready. That's because 4K gaming requires 4x the processing power of 1080p at 60 frames per second. Even our Pascal flagship GeForce GTX 1080 Ti can't run the latest cinematic games at 4K 60 FPS.
That's also why top gaming sites today recommend gamers think "GPU first" and, whatever their budget, allocate about 40 percent to the GPU. For a $2,500 4K rig, that's a $1,000 investment, more than twice the CPU.
GeForce RTX 20-series are the first GPUs that will play AAA games at 4K 60 FPS HDR.
For Esports, Performance Is a Matter of Life or Death
Esports has been a big driver in bringing new players to PC gaming. And to these gamers, the stakes for graphics performance are much higher. Data shows esports pro players perform best with high FPS, low latency, high resolution and no stutter or flickering. That's why all major esports tournaments, without exception, are played with top-of-the-range GeForce GPUs.
For esports enthusiasts, too, the choice of GPU can be a matter of life or death, with high-end GeForce GPUs resulting in 1.5x the kill/death ratio in battle royale games. 
Overwhelming Developer Support
The industry is anxious for the next big thing in graphics to create a new look for games — RTX technology will deliver that promise.
Just listen to Klemens Kundratitz, CEO of Deep Silver: "From a game publishing perspective, GeForce RTX from NVIDIA is really exciting. We can see a future where games are more realistic and more immersive for our game-playing customers. This is a great time to be a PC gamer."
Microsoft is releasing an update to DX12, called DXR, that supports RTX ray tracing and puts tremendous firepower into the hands of developers.
Epic Games has integrated RTX technology into the most popular game engine in the world, Unreal Engine.
Over 20 RTX titles are set for release — starting this holiday season — and more than 40 game developers are working on future titles that will integrate RTX.
Dawn of a New Golden Age
GeForce RTX is reinventing graphics. For today's games, and well into a bright future.
Turing's fusing of advanced shaders, AI and ray tracing will deliver 60 FPS gaming in 4K HDR today, and is the platform for a new era of photorealism for fully ray-traced games.
The golden age of PC gaming has begun.