Editor's note: This post is part of our weekly In the NVIDIA Studio series, which celebrates featured artists, offers creative tips and tricks, and demonstrates how NVIDIA Studio technology accelerates creative workflows. 
Technology company CORSAIR and streaming sensation BigCheeseKIT step In the NVIDIA Studio this week.
A leader in high-performance gear and systems for gamers, content creators and PC enthusiasts, CORSAIR has integrated NVIDIA Broadcast technologies into its hardware and iCUE software. Similar AI enhancements have also been added to Elgato's audio and video software, Wave Link and Camera Hub.
Creators and gamers with GeForce RTX GPUs can benefit from NVIDIA Broadcast's AI enhancements to CORSAIR and Elgato microphones and cameras, elevating their live streams, voice chats and video conference calls.
Plus, entertainer Jakeem Johnson, better known by his Twitch name BigCheeseKIT, demonstrates how a GeForce RTX 3080 GPU elevates his thrilling streams with AI-powered benefits.
Advanced AI Audio
The NVIDIA Broadcast integration enables AI-powered noise removal and room echo removal audio features in CORSAIR iCUE and Elgato Wave Link that unlocks new levels of clarity and sharpness for an exceptional audio experience.
Noise removal in Elgato Wave Link is built as a virtual studio technology (VST), enabling users to apply the effect per audio channel, and supported in compatible creative apps such as Adobe Premiere Pro, Audition and Blackmagic DaVinci Resolve.
Running on Tensor Cores on GeForce RTX GPUs, the new features use AI to identify users' voices, separating them from other ambient sounds. This results in noise cancellation that dramatically improves audio and video call quality. Background noises from fans, chatter, pets and more disappear, leaving the speaker's voice crystal clear.
Broadcast also cancels room echoes, providing dampened, studio-quality acoustics in a wide range of environments without the need to sound-proof walls or ceilings.
CORSAIR's integration takes a new version of these effects that can separate body sounds. This upgrade adds support to popular capabilities, like muting the friend who forgets to turn on the push-to-talk feature on a video call while they chew their lunch.
These Broadcast features are available on nearly the entire lineup of CORSAIR headsets. Users seeking a premium audio experience should consider headsets like the VOID RGB ELITE WIRELESS with 7.1 surround sound, HS80 RGB WIRELESS with spatial audio or the VIRTUOSO RGB WIRELESS SE.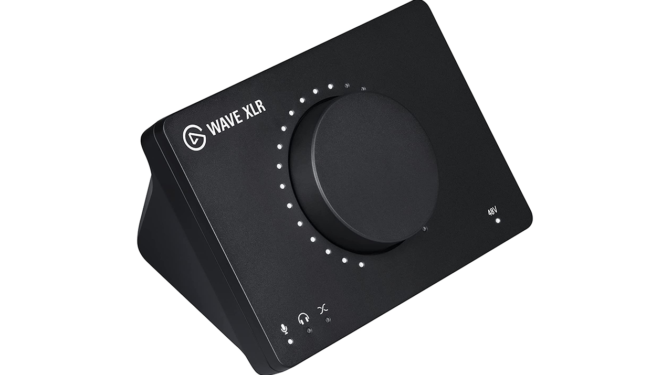 For Elgato creators, noise removal can now be enabled in the Wave Link app. This makes AI-enhanced audio possible for Wave mic users, plus XLR microphones thanks to the Elgato Wave XLR.
Unrestr(AI)ned Video Effects
NVIDIA Broadcast's video technologies integrated into the Elgato Camera Hub include the virtual background feature.
AI-enhanced filters powered by GeForce RTX GPUs offer better edge detection to produce a high-quality visual — much like those produced by a DSLR camera — using just a webcam. Supported effects include blur and replacing the background with a video or still image; eliminating the need for a greenscreen.
Background blur and background replacement are now available in Elgato Camera Hub. Creators can apply AI video effects with Facecam, or their studio camera using Cam Link 4K.
Set Up for Streaming Success
Accessing these NVIDIA Broadcast technologies is fast and simple.
If an eligible CORSAIR headset or the ST100 headset stand is recognized by iCUE, it will automatically prompt installation of the NVIDIA Broadcast Audio Effects.
Elgato Camera Hub now features a new Effects tab. Once selected, users will be prompted to download and install Broadcast Video Effects. For Elgato Wave Link, creators will first need to install the Broadcast Audio Effects, followed by the new noise removal VST.
After installation, Broadcast options will appear within iCUE, Wave Link and Camera Hub.
Check out the installation instructions and FAQ.
Broadcast features require GeForce RTX GPUs that can be found in the latest NVIDIA Studio laptops and desktops. These purpose-built systems feature vivid color displays, along with blazing-fast memory and storage to boost streams and all creative work.
Pick up an NVIDIA Studio system today to turn streams into dreams.
Stream Like a Boss In the NVIDIA Studio
If there's one thing BigCheeseKIT encapsulates, it's energy.
BigCheeseKIT enjoyed early success as a Golden Joystick award nominee, serving as an ambassador for Twitch and Norton Gaming. He said that the highlight of his career, undoubtedly, was joining T-Pain's exclusive gaming label, Nappy Boy Gaming.
A natural entertainer, BigCheeseKIT's presence, gaming knowledge and authenticity dazzle his 60,000+ subscribers. Powered by his GeForce RTX 3080 GPU and live-streaming optimizations from NVIDIA Studio — such as better performance in OBS Studio, BigCheeseKIT has the resources and know-how to host professional streams.
"It's like having my own television channel, and I'm the host or entertainer," said the artist.
BigCheeseKIT streams exclusively with OBS Studio, benefitting massively from the dedicated GPU-based NVIDIA Studio encoder (NVENC), which enables seamless streaming with maximum performance.
"Using NVENC with my live streams makes my quality 20x better," said BigCheeseKIT. "I can definitely see the difference."
"Quality and consistency," BigCheeseKIT noted. "NVIDIA hasn't failed me."
OBS Studio's advanced GPU-accelerated encoding also unlocks higher video quality for streaming and recorded videos. Once he started using it, BigCheeseKIT's system immediately became built to broadcast.
For on-demand videos, BigCheeseKIT prefers to edit using VEGAS Pro. MAGIX's professional video editing software takes advantage of GPU-accelerated video effects while using NVENC for faster encoding. Overall, the artist said that his creative workflow — charged by his GPU — became faster and easier, saving valuable time.
For aspiring streamers, BigCheeseKIT offered these words of wisdom: "Stream like everyone is watching. Be yourself, have fun and don't let negativity get to you."
Head over to BigCheeseKIT's Twitch channel to subscribe, learn more and check out his videos.
NVIDIA Broadcast and the SDKs behind it — which enable third-party integrations like the ones described above — are part of the NVIDIA Studio tools that include AI-powered software and NVIDA Studio Drivers.
Follow NVIDIA Studio on Instagram, Twitter and Facebook. Access tutorials on the Studio YouTube channel and get updates directly in your inbox by signing up for the NVIDIA Studio newsletter.